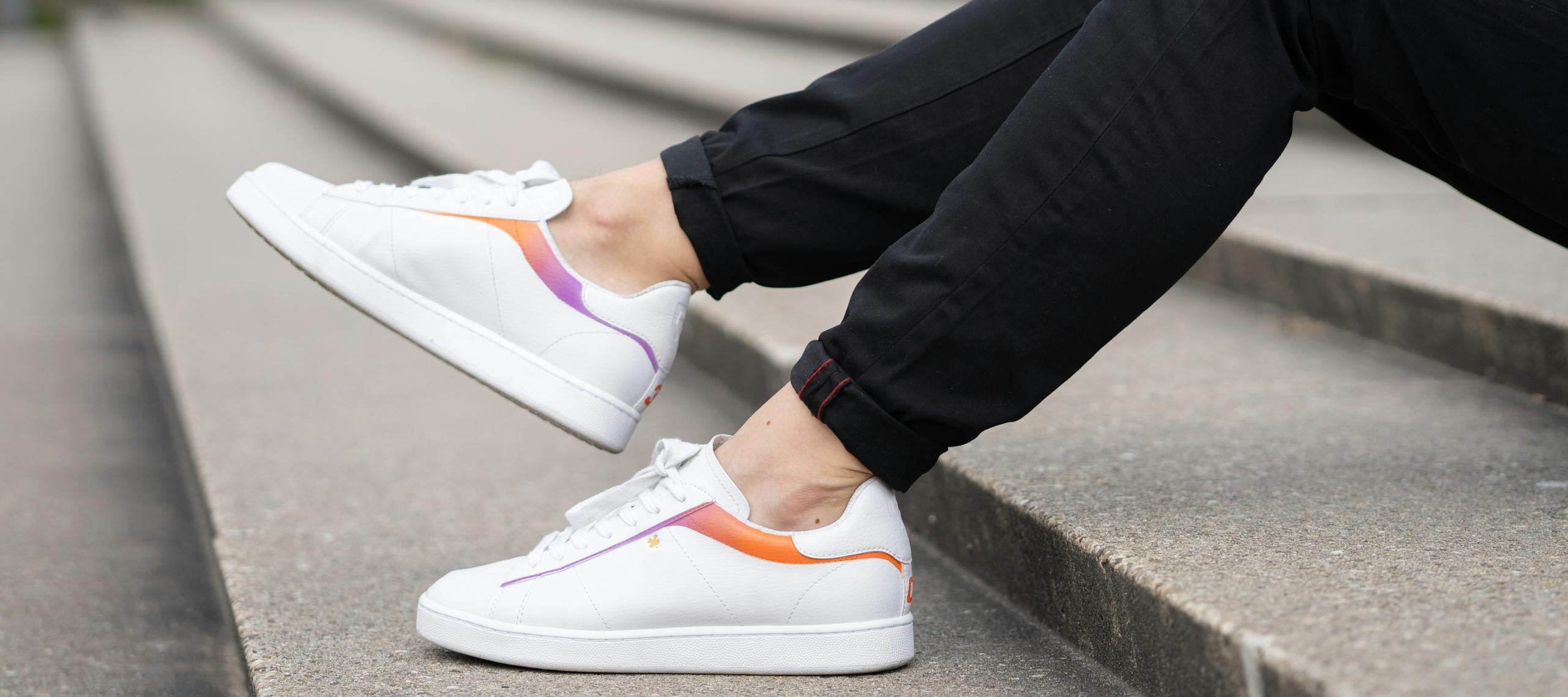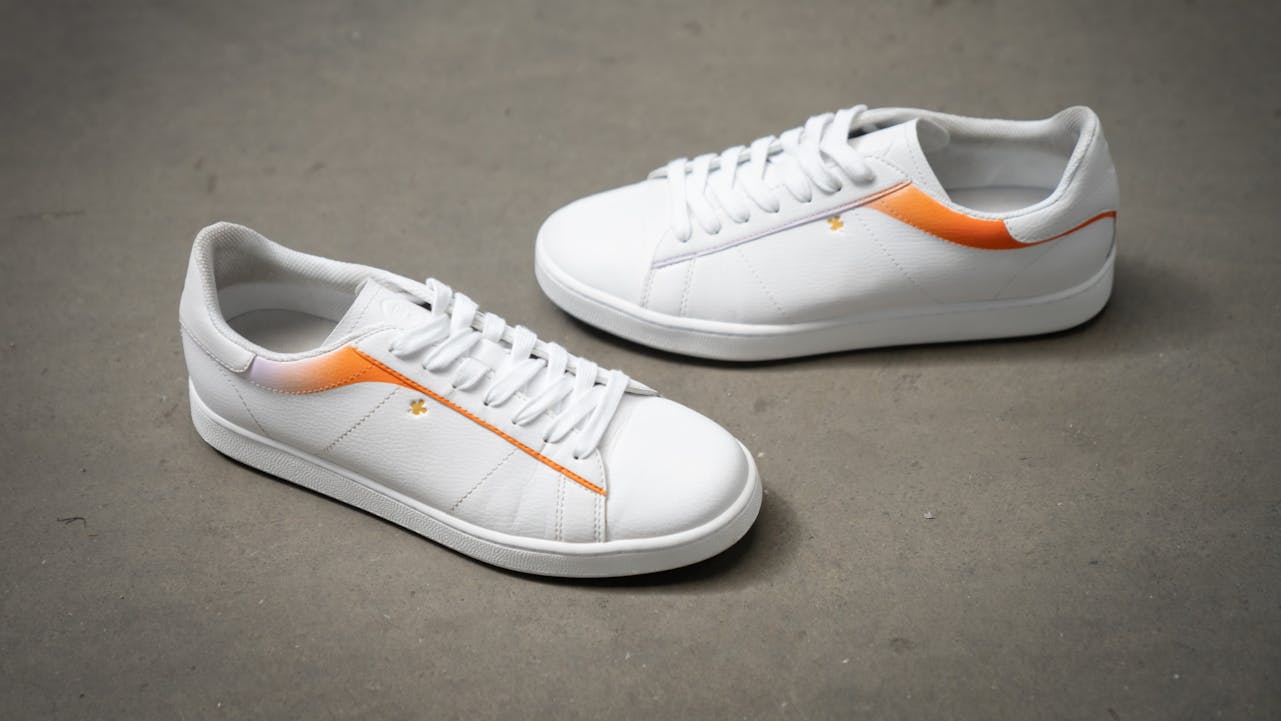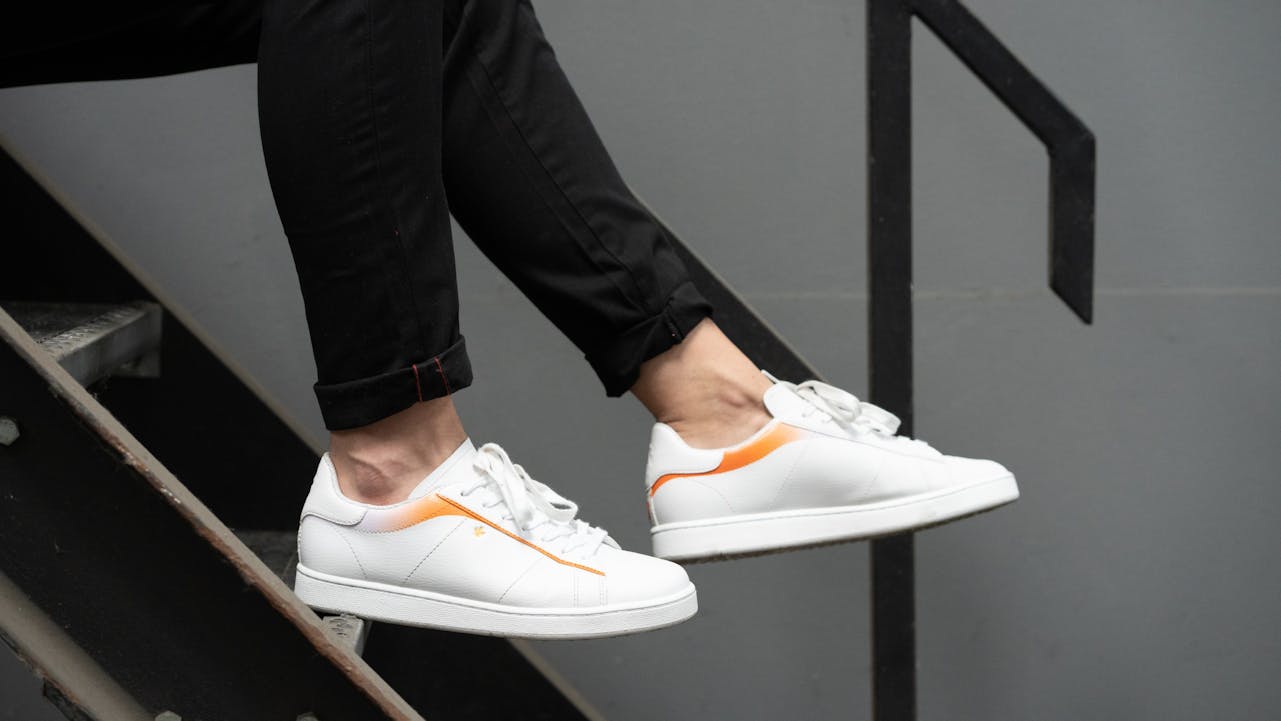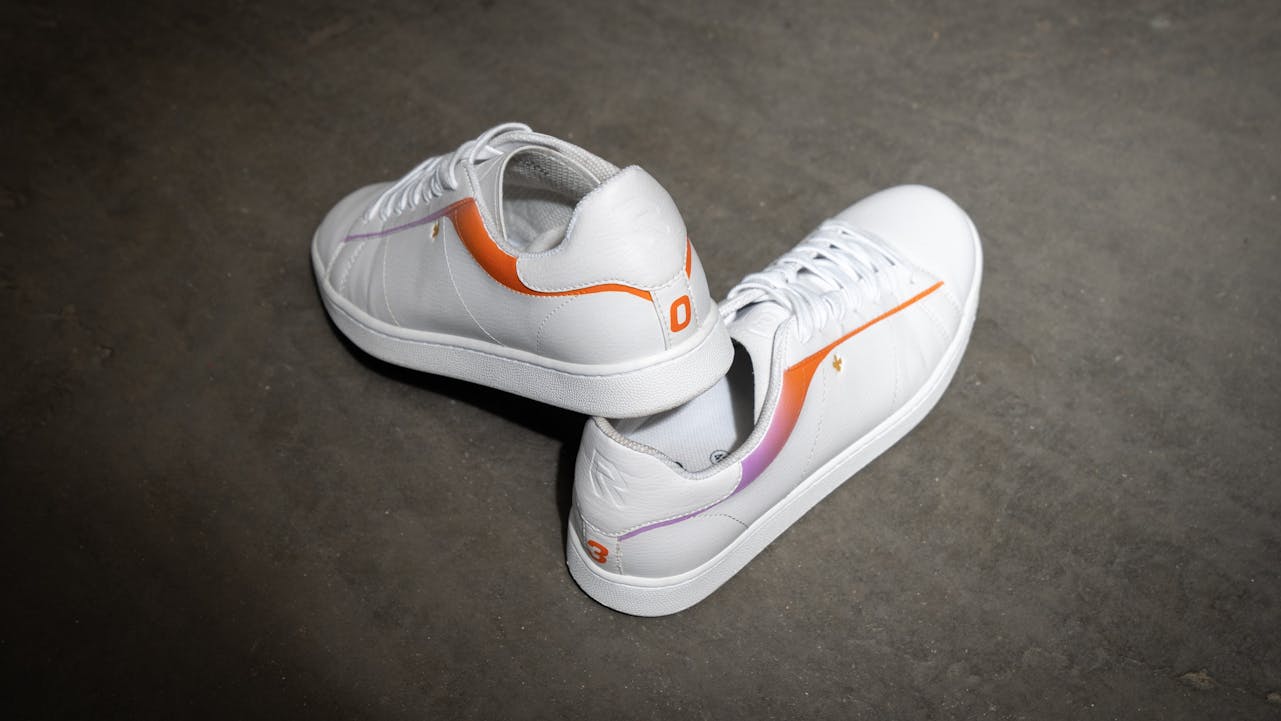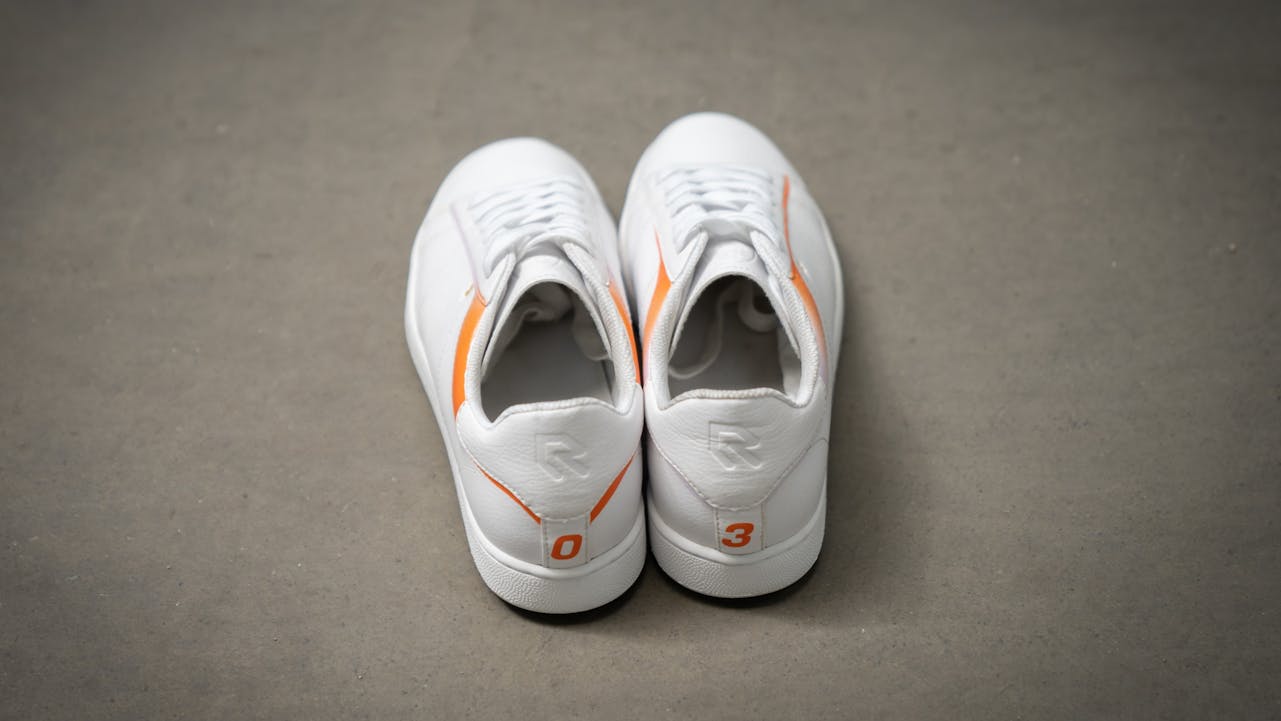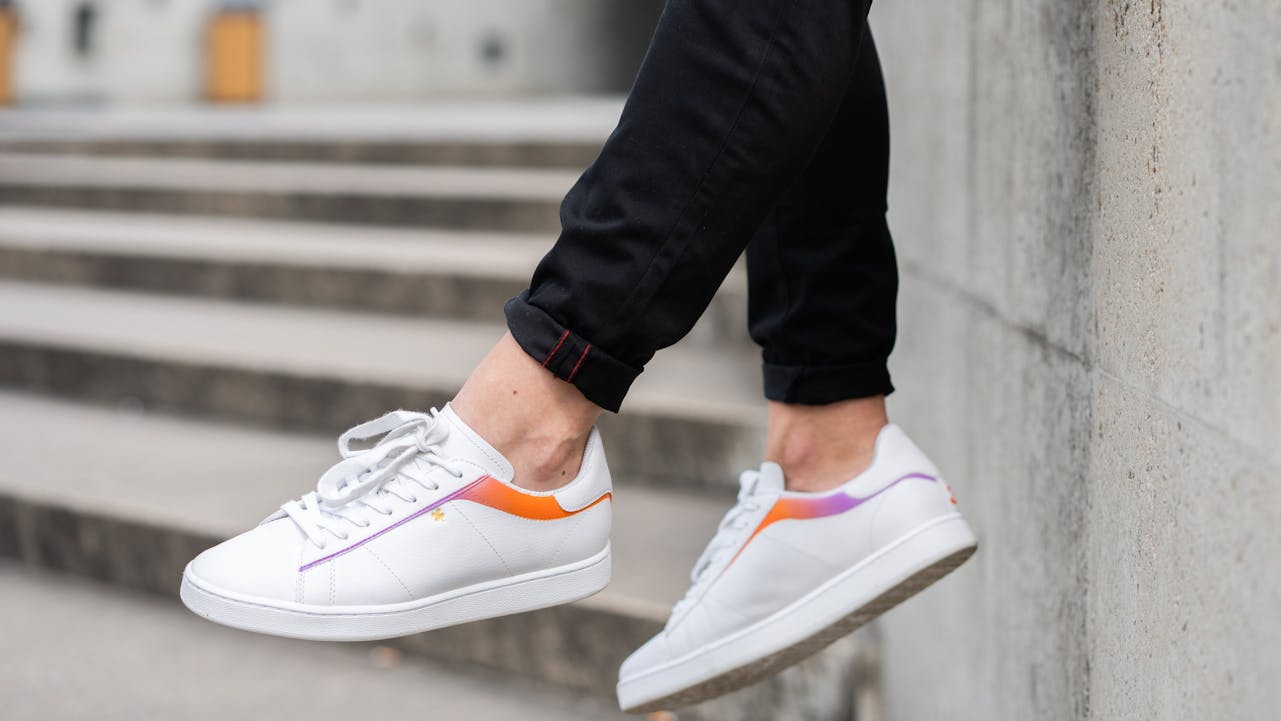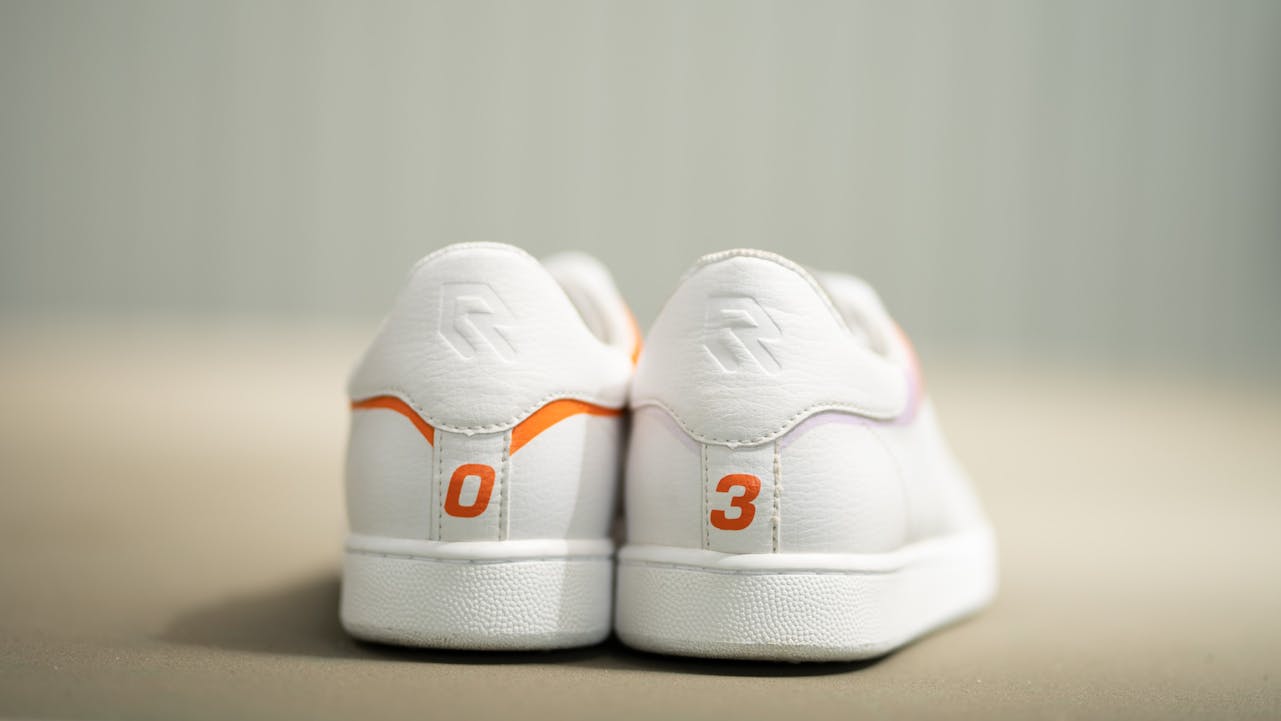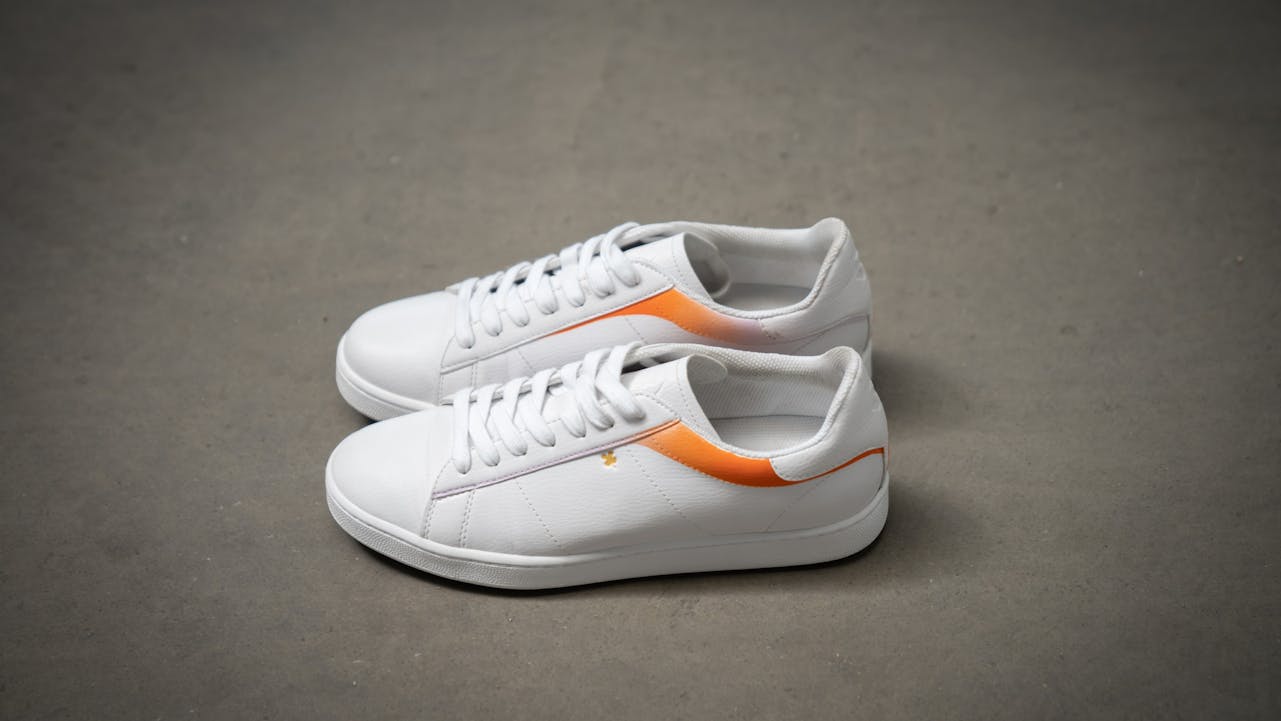 #we run on solar power
Our first limited edition solar powered sneakers. The unique design of CustomKicksNL is inspired by the looks of Nuna 11S, our solar car, and are painted by hand on white Robey sneakers. By the use of photochromic paint the design of the sneakers will become visible when touching sunlight. The must have of the season. Nuna 11S is an asymmetric catamaran model solar car.
The asymmetry is also visible in the design of the sneakers, since both sides have a different design. The colors of the design are inspired by the sunset of South Africa, the location where the Brunel Solar Team is participating in the Sasol Solar Challenge from the 9th till the 16th of September. Our race number is also incorporated in the design, which is visible at the back of the shoes.