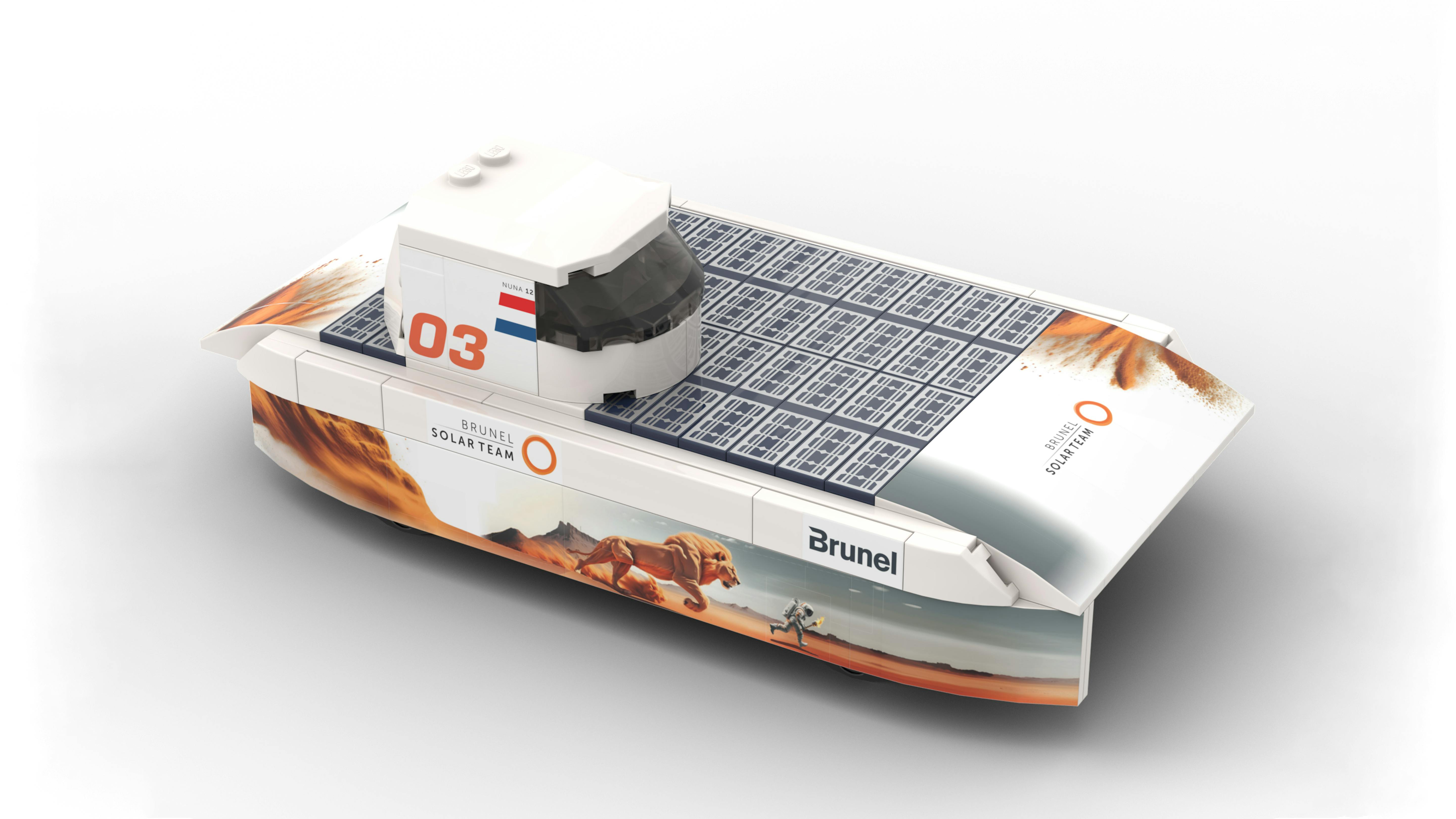 Lego Nuna 12
In collaboration with certified LEGO builder Björn Ramant, known from LEGO Masters, we proudly present our building instructions that allow you to construct your own Nuna 12 using LEGO bricks.
The Nuna 12 building instructions provide an opportunity for both young and old to experience the joy of technology and LEGO while building their own Nuna 12.
Ready to start your building journey? Let's Get Started! Click the link below to directly download the building instructions. Go through your own collection of LEGO bricks and gather the necessary elements to begin.
As you assemble your Nuna 12, we encourage you to unleash your creativity. Add personal, unique details to the design, make the car even faster, and take pride in your self-built solar car! Share your own Nuna with the Brunel Solar Team on Instagram and tag @brunel_solarteam. If you don't have Instagram, you can also send an email to info@brunelsolarteam.com.
Click below to download the building instructions and start building