We are the Brunel Solar Team. Our team consists of 11 highly motivated students with various technical backgrounds, from aerospace engineering to robotics. With this large variety of technical backgrounds, we try to push the boundaries in the field of sustainability. With our solar car we strive to inspire the world in the field of sustainability and technical innovations. Each year we participate in various solar races which take place in South Africa or Australia. So far, we have won 7 out of 10 races in Australia and 3 out of 3 races in South Africa. This year we are going to race in South Africa, and we will try to keep up the winning streak!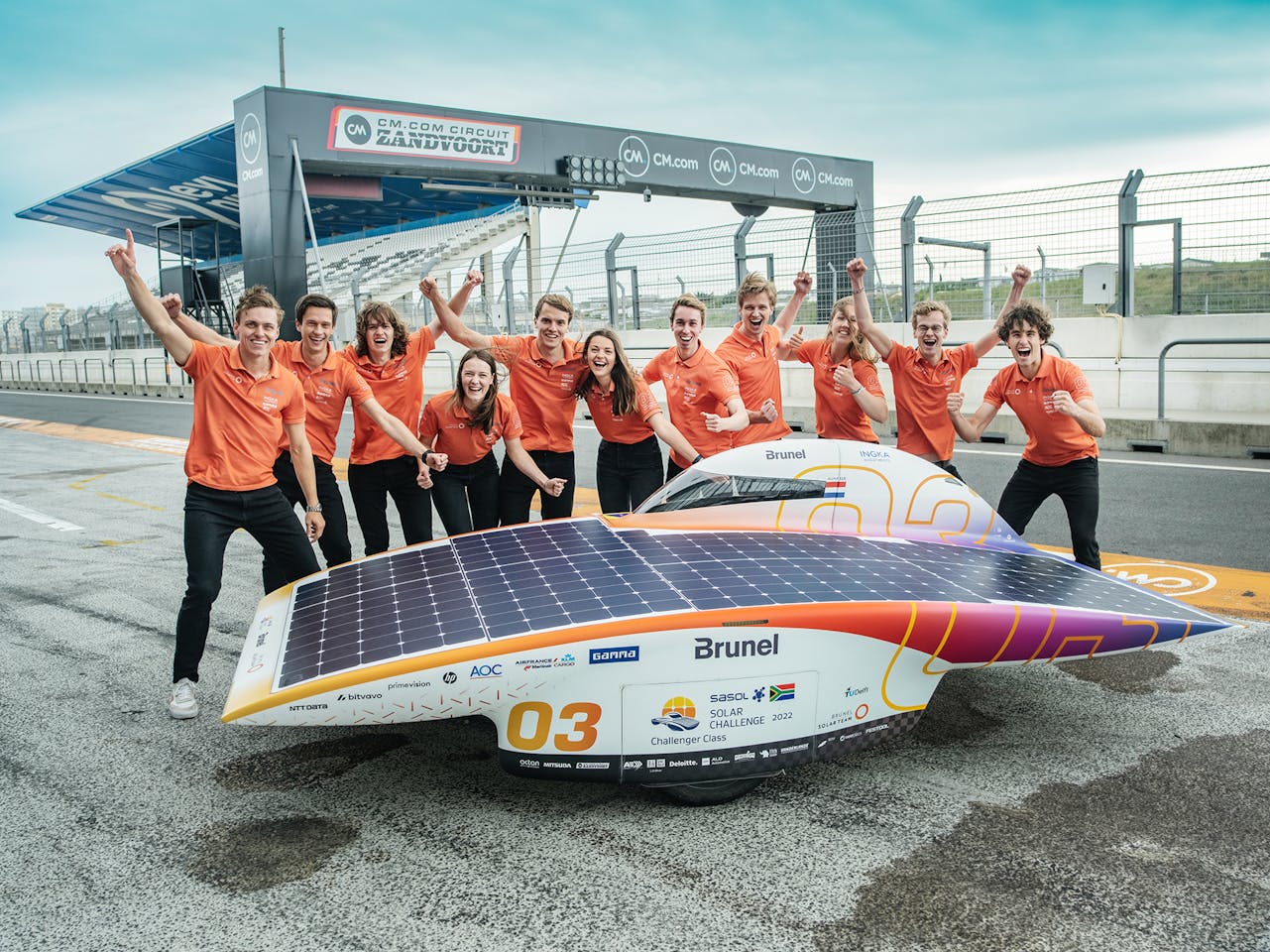 Management
Making sure everyone and everything fits together.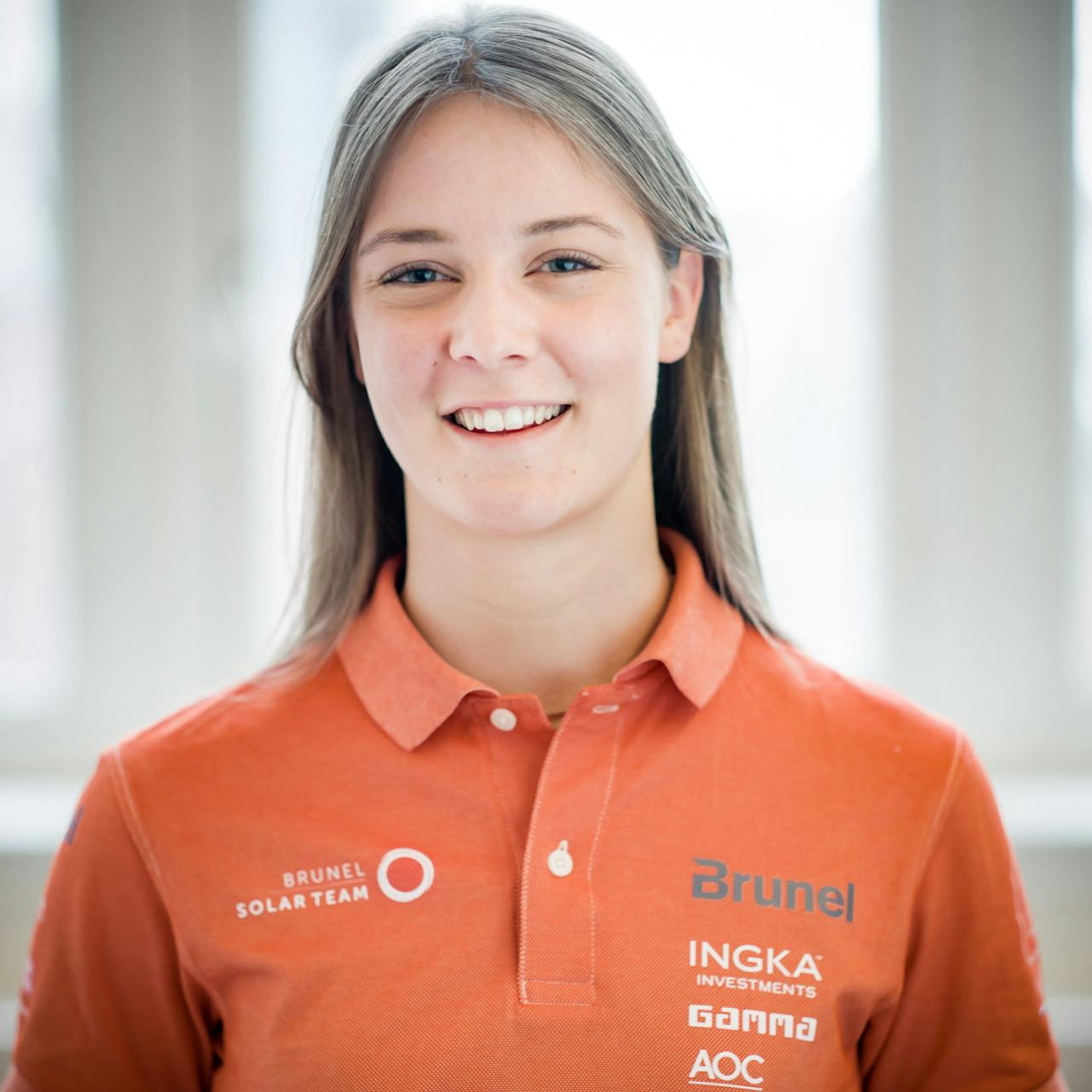 Sanne Vilters
Team Captain
As team captain, Sanne is busy managing the team and the relation between the team and the outside world. With her highly empathetic character and positivity, she keeps the team connected and the team spirit high. In her spare time, you can find Sanne hanging out with her friends on one of the terraces in the beautiful city of Roermond.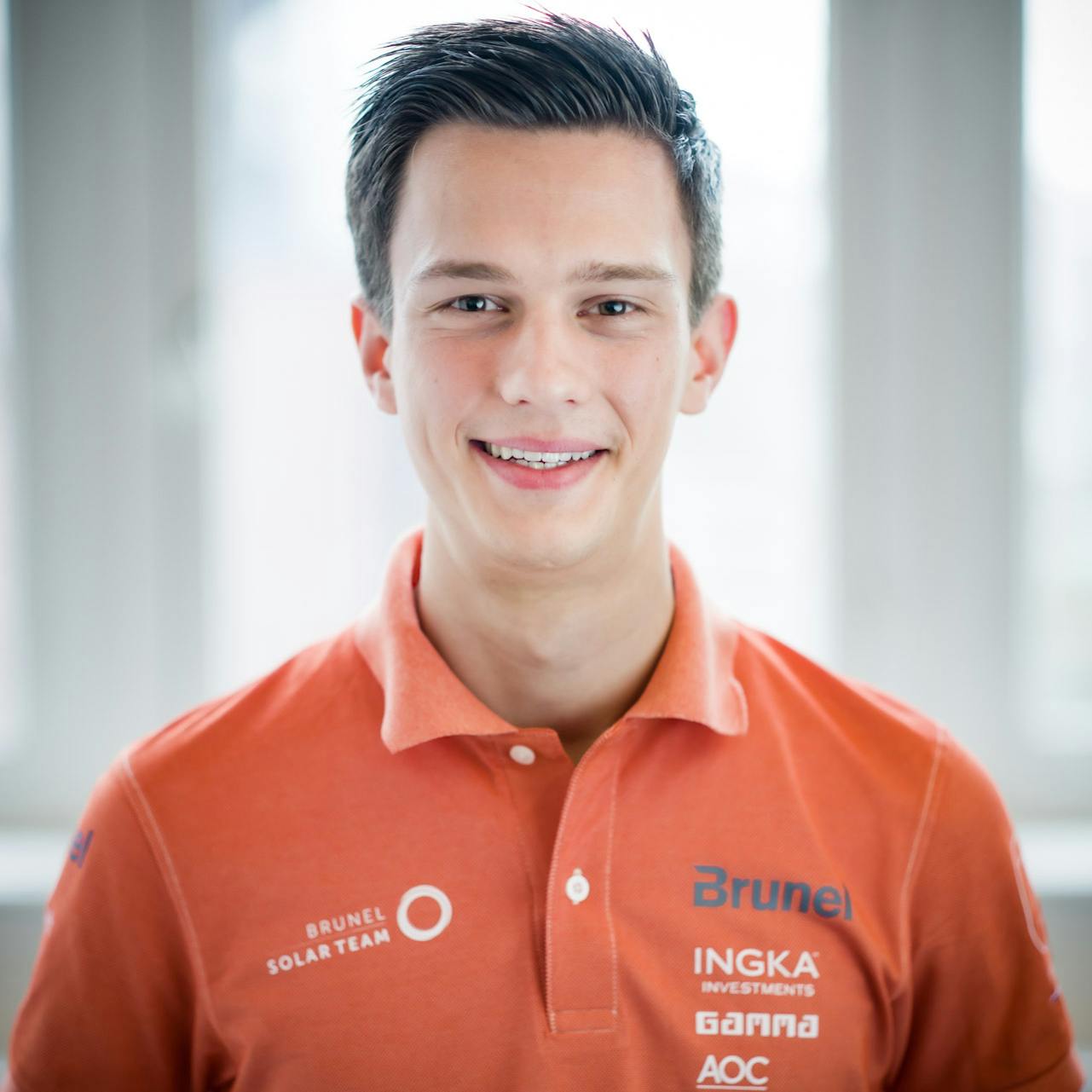 Lars van Keulen
Technical Manager
With his organized and structured way of working Lars always keeps an overview of Nuna. His eye for detail and openness to new ideas is what makes our technical manager essential for the team and the quality of the car. In his spare time we find Lars on his mountain bike surrounded by the dunes of Castricum.
Partnerships & PR
Bridging business, society and technology.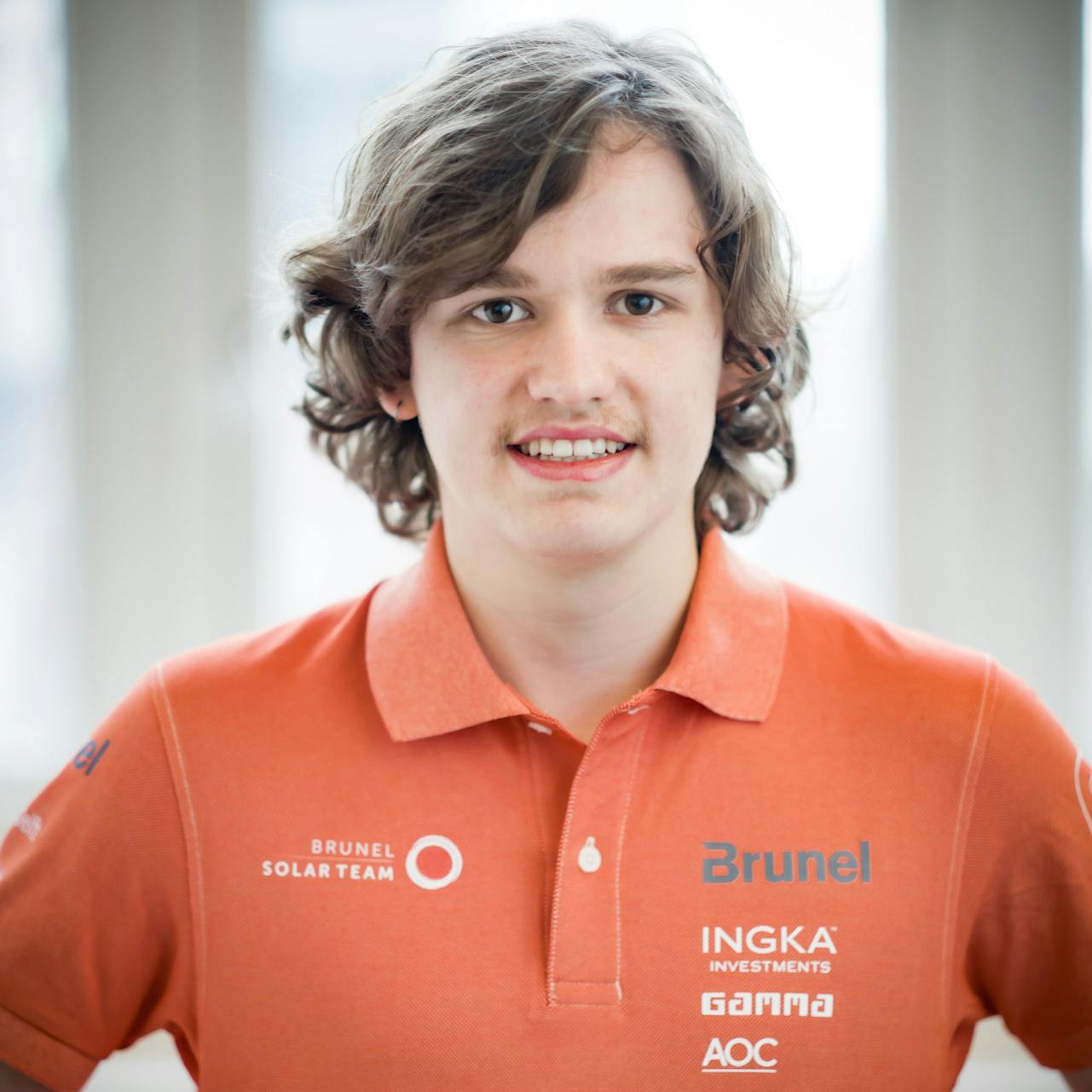 Lucas Frantzen
Partnerships & PR
Out of our team is Lucas the most creative. His overal commitment and eye for detail results in nearly perfect designs for the team. In his free time he is often working on DIY projects for either his room or our workshop.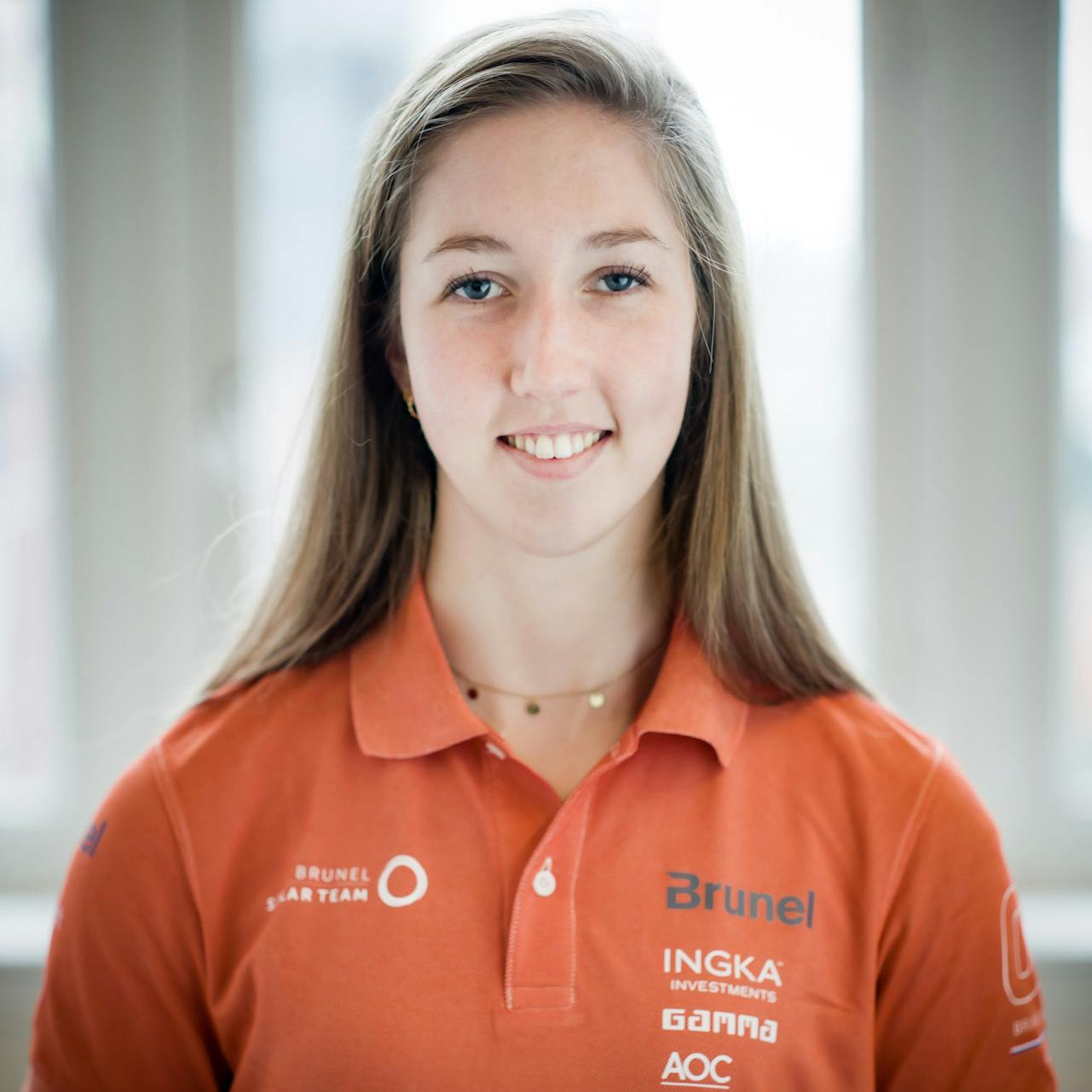 Demi van Kampen
Partnerships & PR
Demi is one of the most creative persons in the team. She combines her creativity with her enthusiasm. And she always knows how to keep stressful situations under control. Therefore, it is great to have Demi as a direct colleague. In her free time she spends her time on the water with her rowing team.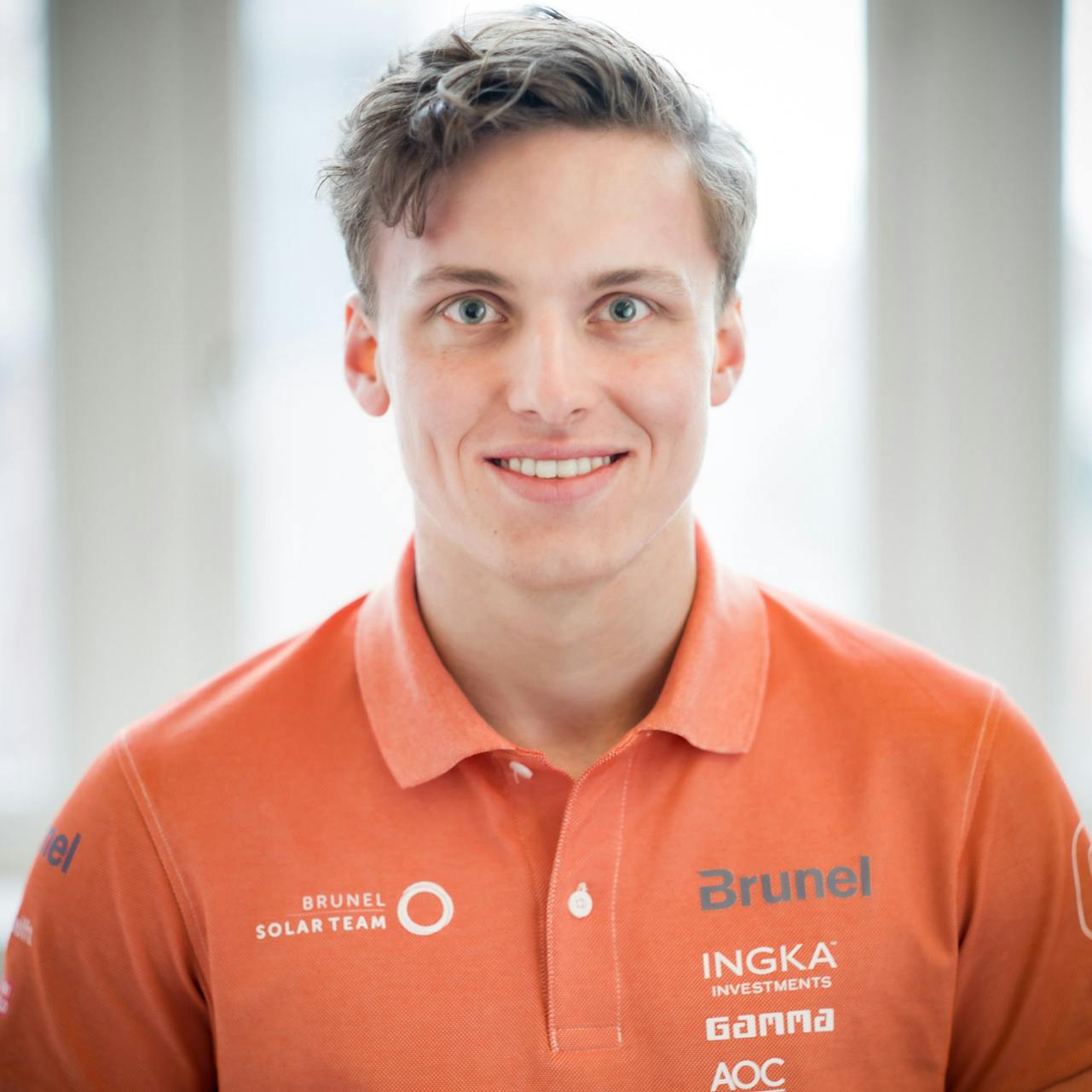 Xavier van den Thillart
Partnerships & PR
Xavier is a natural born acquisition manager knowing exactly what the partners want. This could be expected with his background in econometrics. His free time is spend soaring through the skies with his kite.
Technical team
Envisioning, designing and building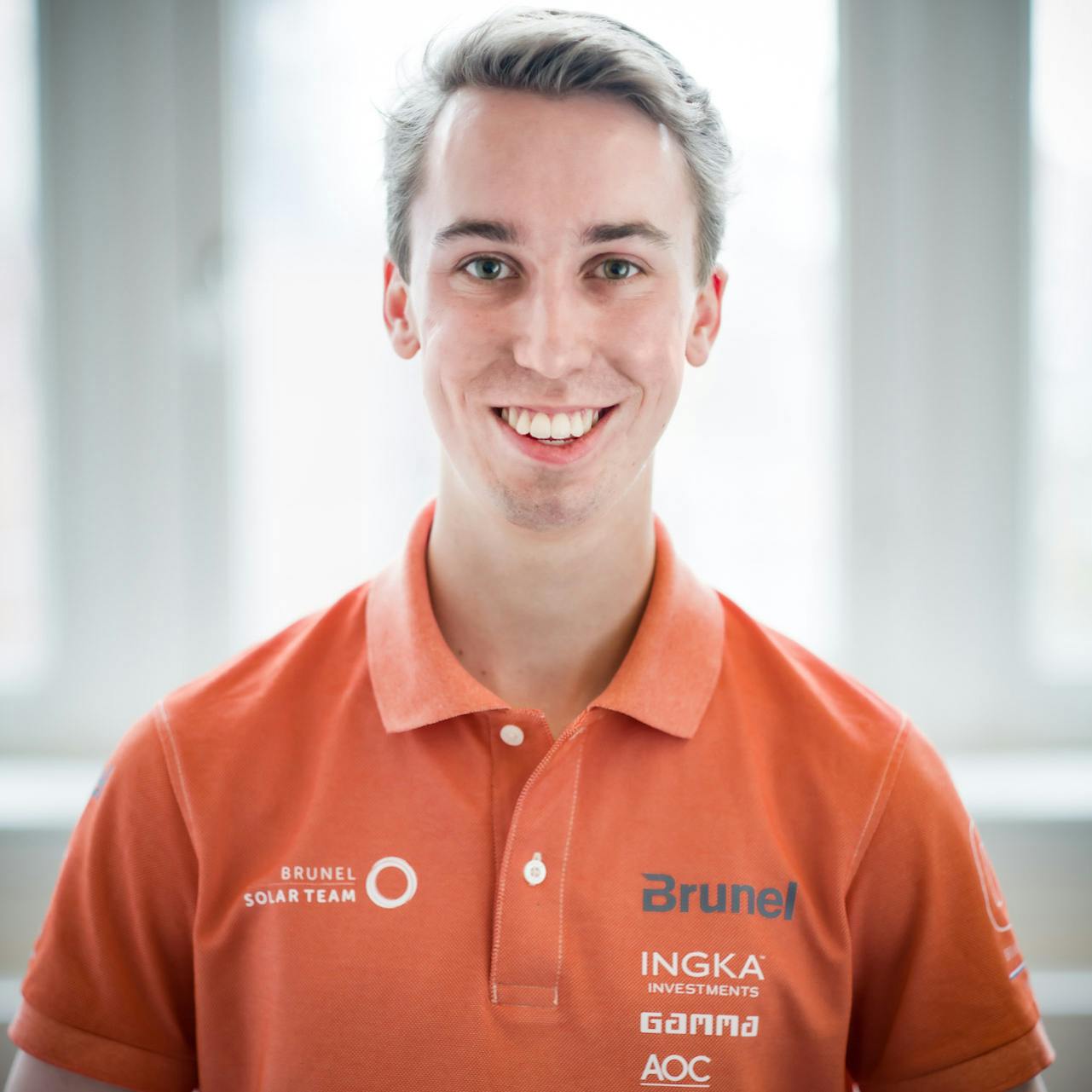 Arun Mulder
Electrical Engineer
Arun is the cornerstone of our team. With a strong sense of discipline he gets up before sunrise for early gym sessions. After a refreshing smoothie he builds the battery that will make Nuna perform the best with his knowledge in applied physics. He is also responsible for the beautiful site you are viewing on, your screen and makes sleek designs in a matter of seconds. Arun fixes it well!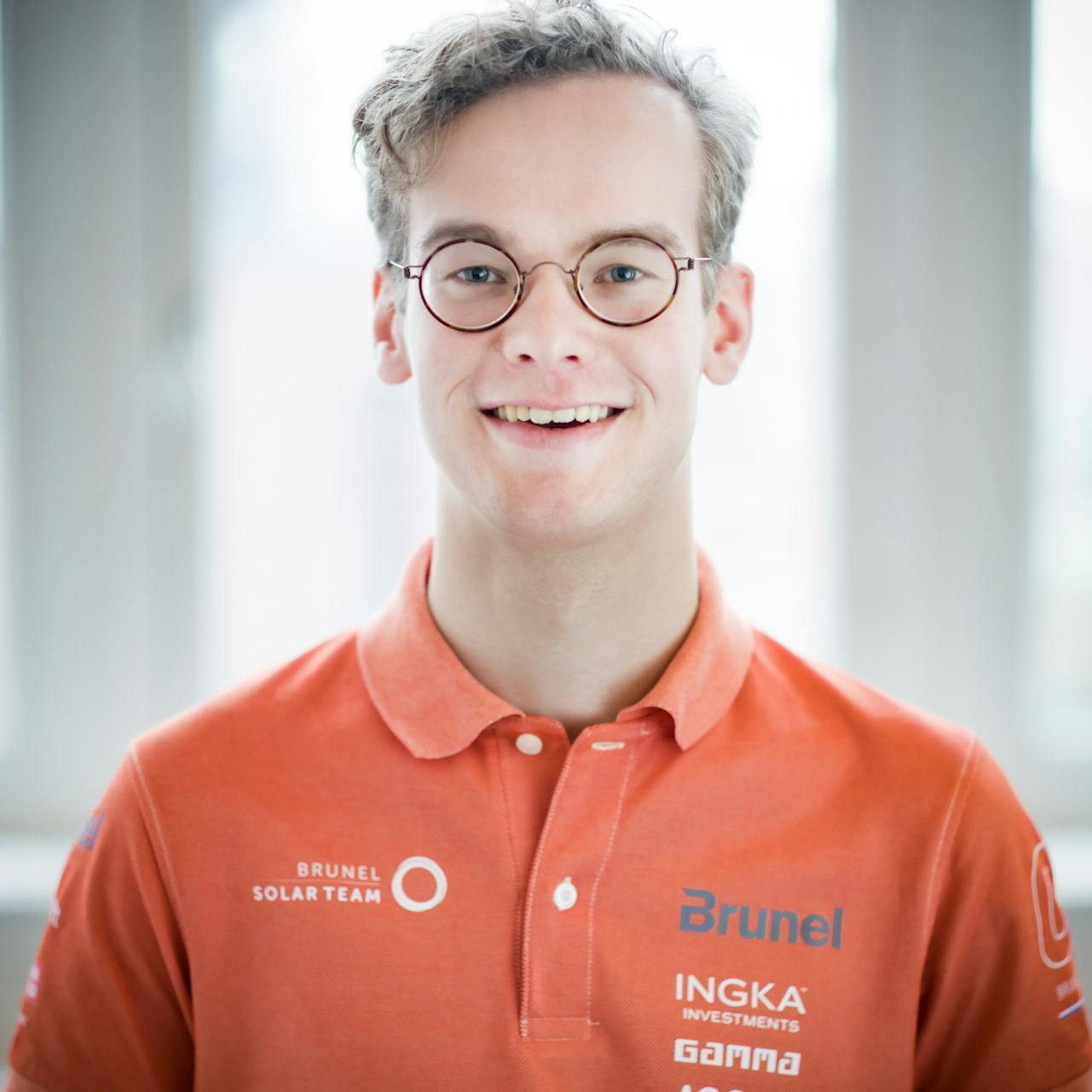 Nathan van Beugen
Electrical Engineer
Nathan is a very enthoustic electrical engineer. With his passion for the powertrain he works very hard to improve this in Nuna. He also is a very enjoyable person with dry sence of humour. His favorite statement is that "he is on top of it", which he repeats everytime someone asks him how his task is going.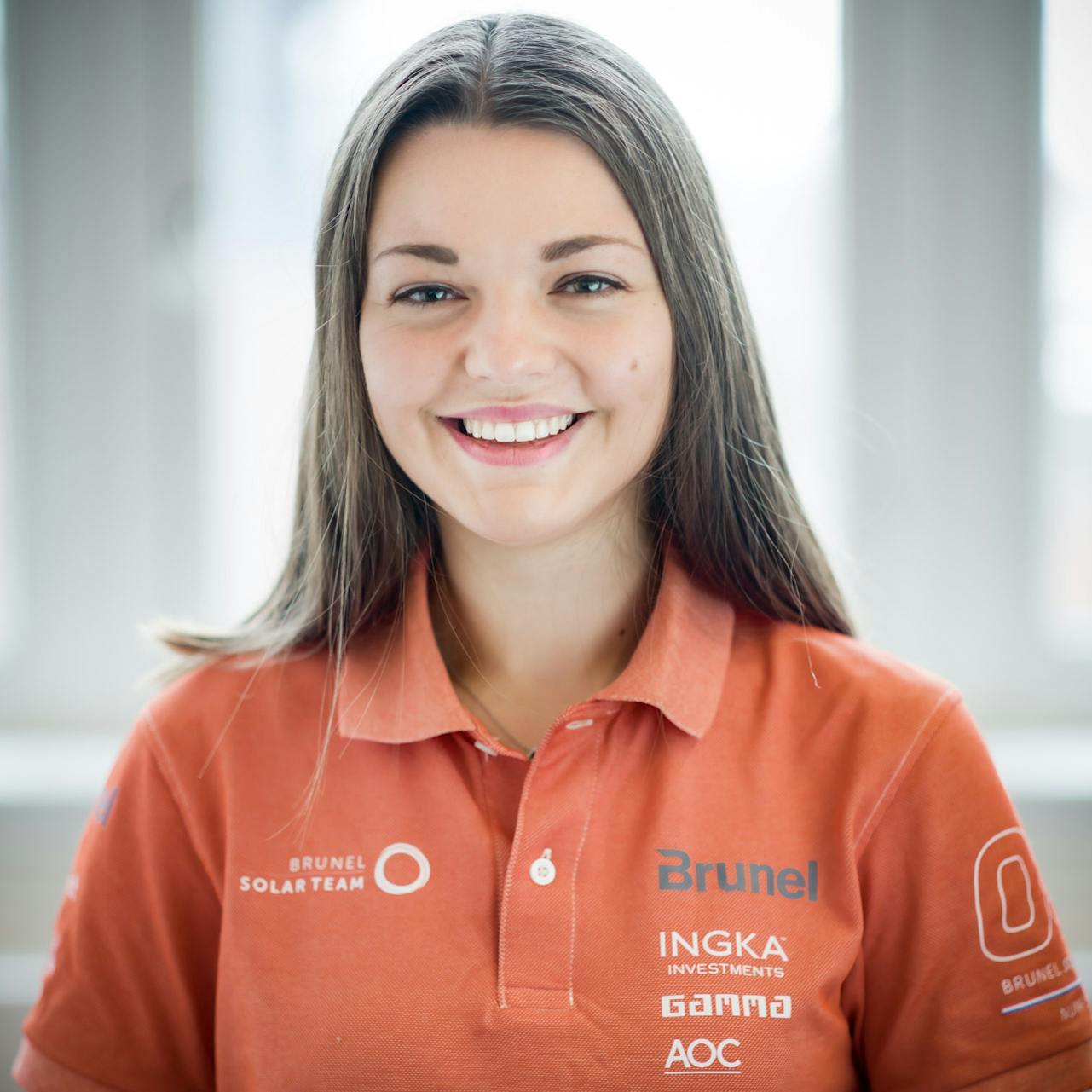 Aster Tournoy
Mechanical & Structural Engineer
When it comes to her energy and enthusiasm Aster is unmatched. She is able to lift everyone's spirit while simultaneously tackling Nuna's mechanical and structural challenges. She is always willing to try new things, but makes sure that wherever your are is warm and cozy.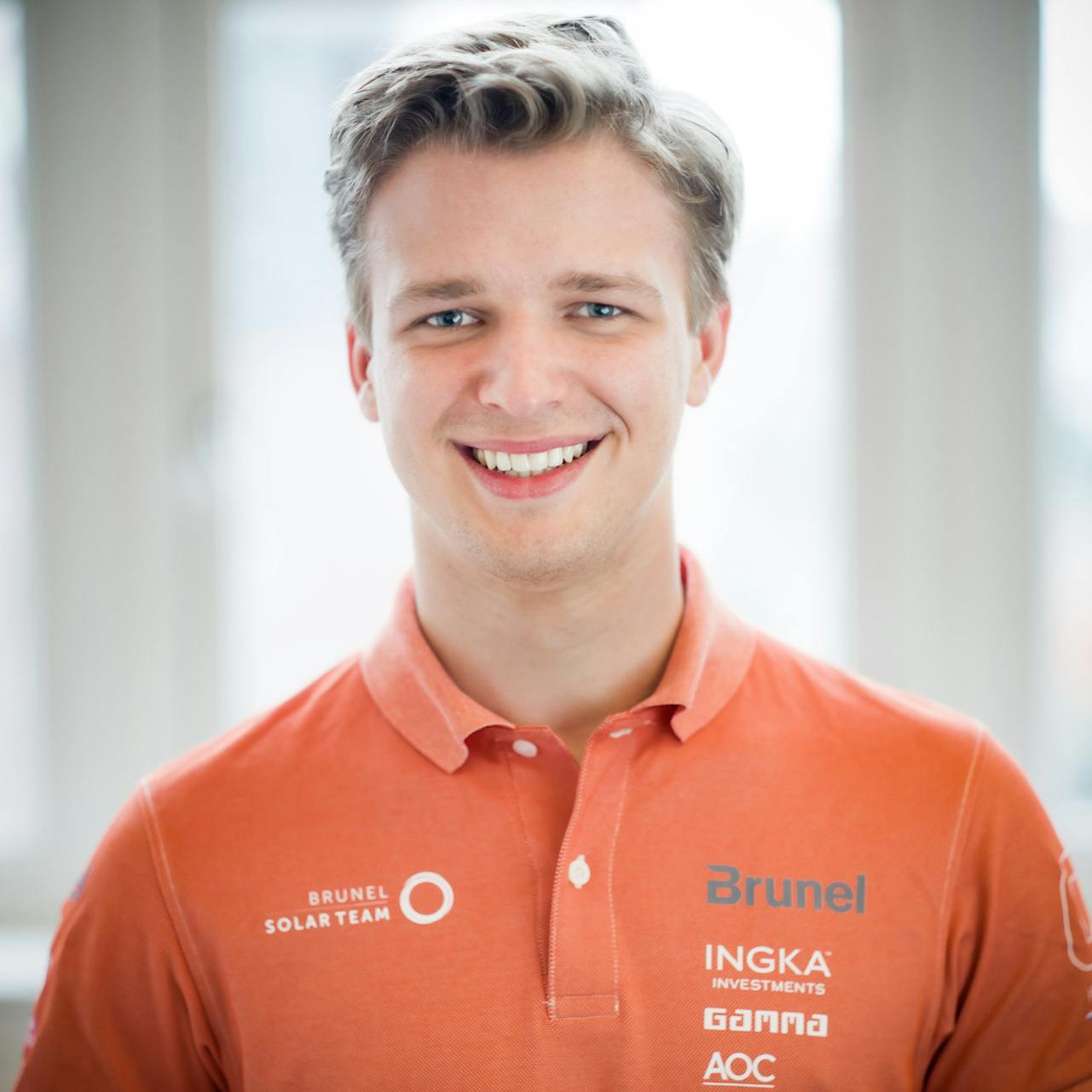 Laurens de Boer
Mechanical & Structural Engineer
Laurens is the most practical person within the team, an ideal skill for our mechanic. With him being a CATIA Teaching Assistant, he has an excellent background and therefore he creates parts of Nuna within just a second. In his freetime he likes getting adrenaline kicks by jumping out of planes or flying glider planes himself.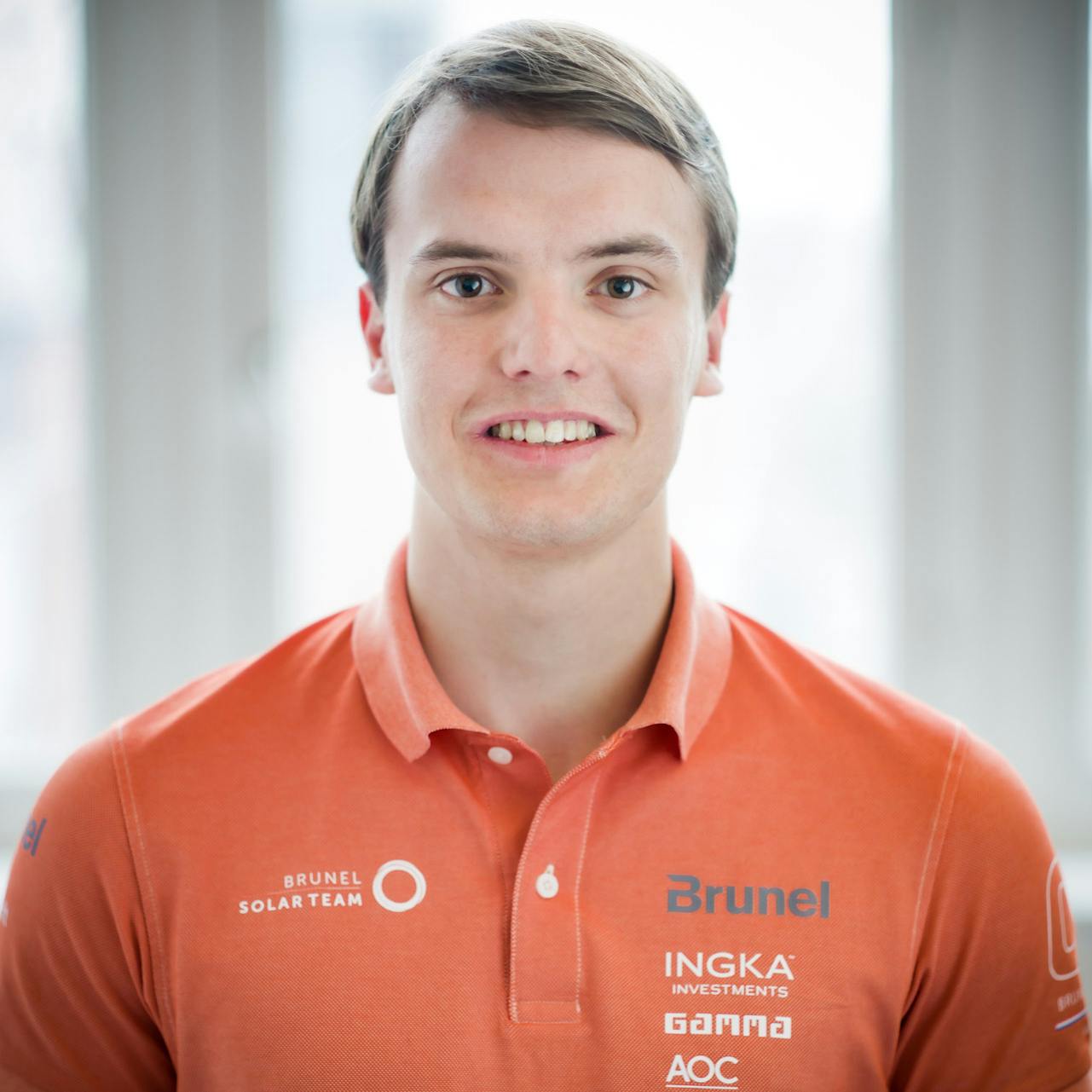 Remco Dirks
Strategist & Software Engineer
As our strategist (and unofficial software engineer) code wizard Remco is the perfect man for the job. His background in robotics allows him to quickly switch between different coding languages in no time and solve complicated problems. It doesn't matter if you need to build a new script, need to play a great hockey match, or throwing a party: Remco is the man for the job!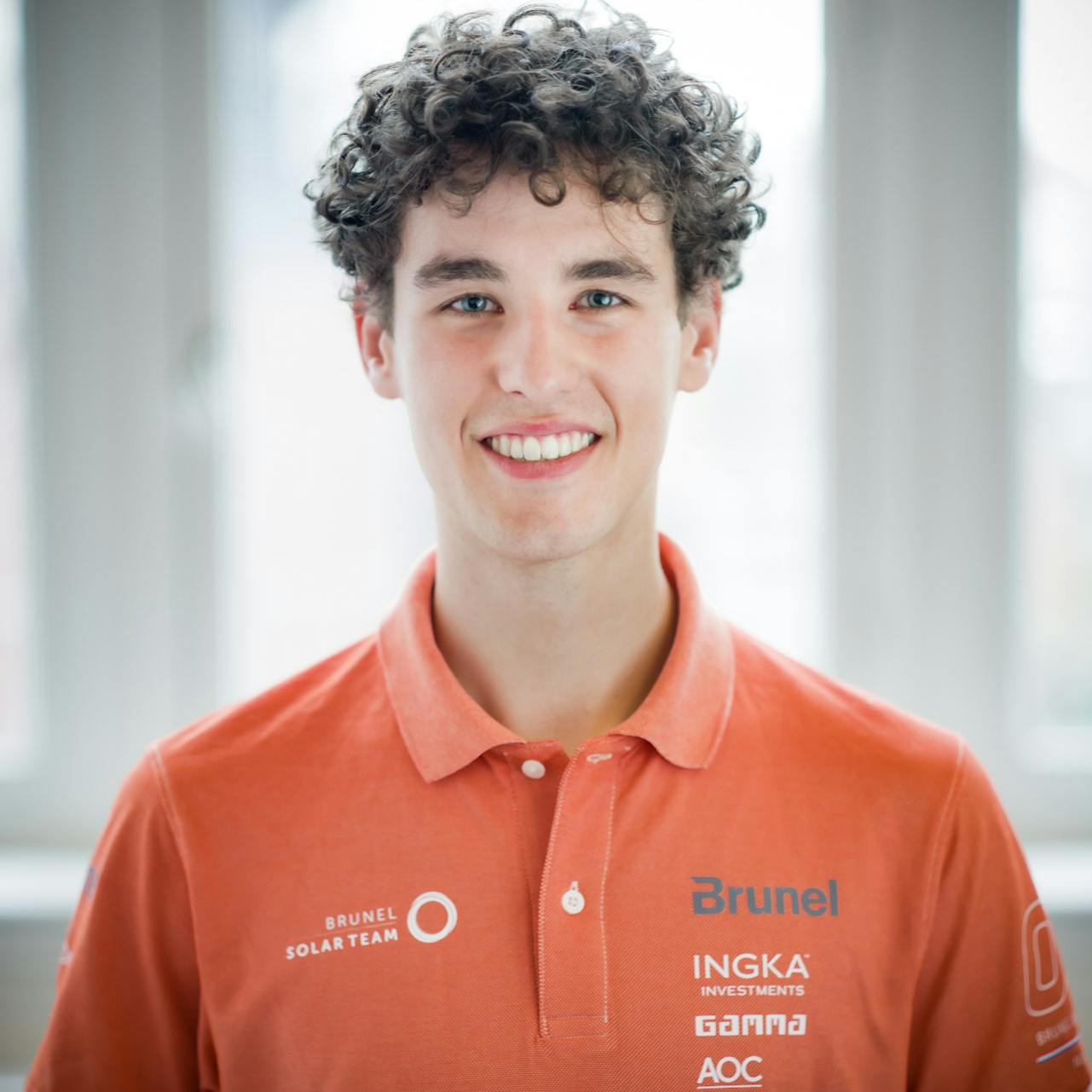 Lennard de Graaf
Aerodynamics Engineer
Lennard is the first aerodymicist in an S-team in Nuna history! With his attention for detail, his perseverance and his background in Aerospace Engineering he will improve the airflow around Nuna. In his spare time he likes to challenge himself by climbing steep walls and technical bouldering routes.
Ambassadors
Endless amounts of experience and wisdom.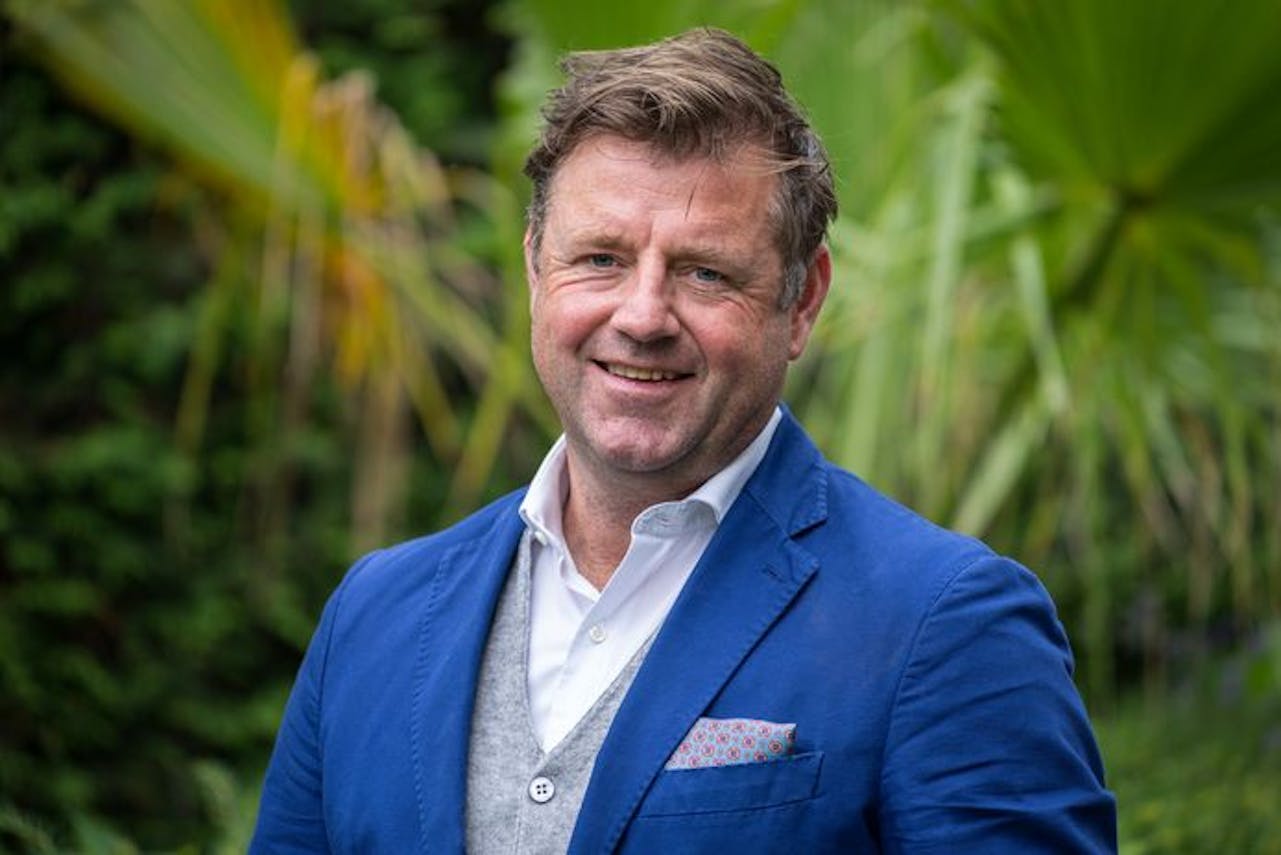 Marc Lammers
Team coach
Our team coach Marc Lammers teaches us how to think out of the box. He shows us how to collaborate more efficiently. His experience and determination help us to get that winning mentality.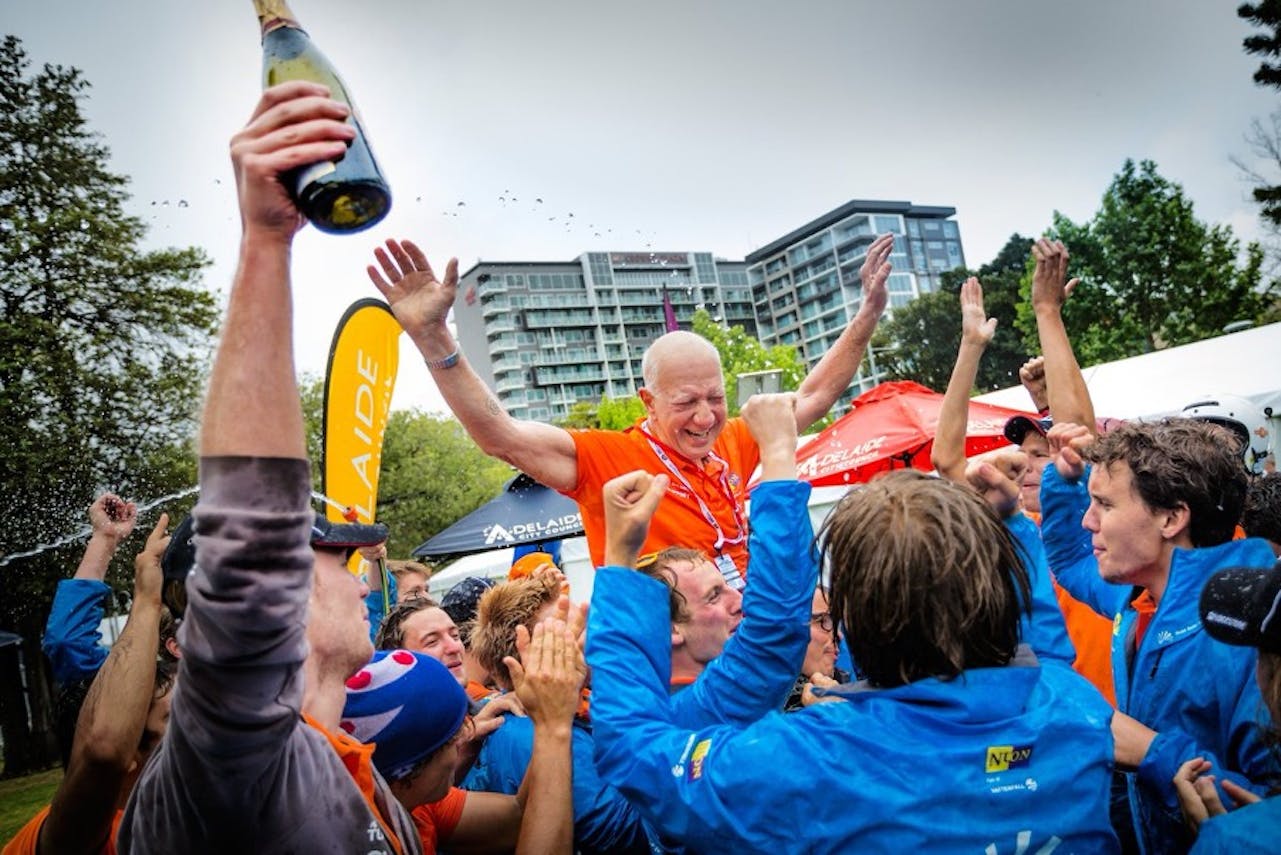 Wubbo ockels
Former team coach
Our first team coach, Wubbo Ockels, was there from the start of the project in 1998. He helped to formulate the winning factors. The key factors to build not only a winning solar car, but also a winning team. Wubbo stayed team coach until he passed away in 2014. His legacy still lives on today.