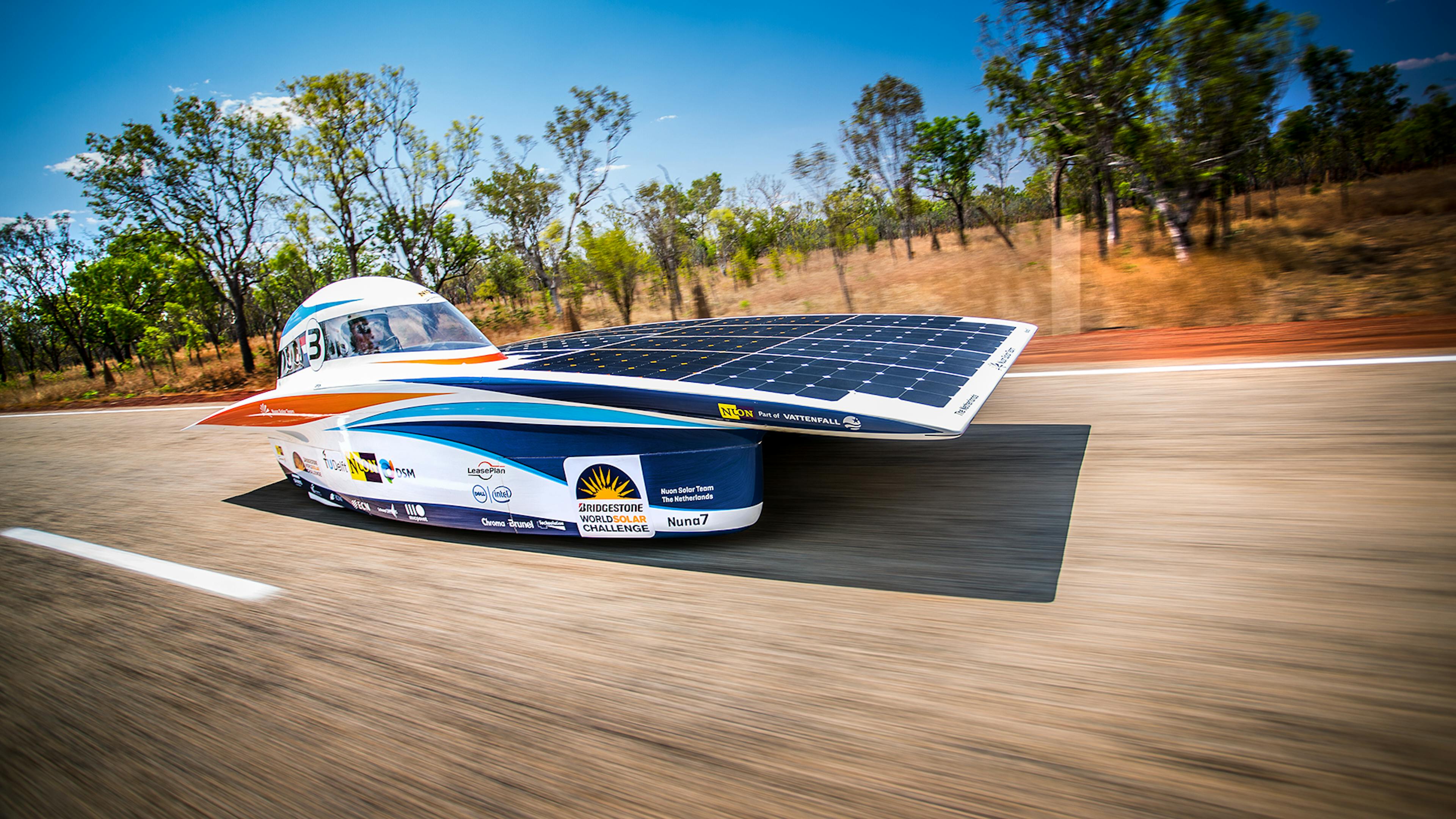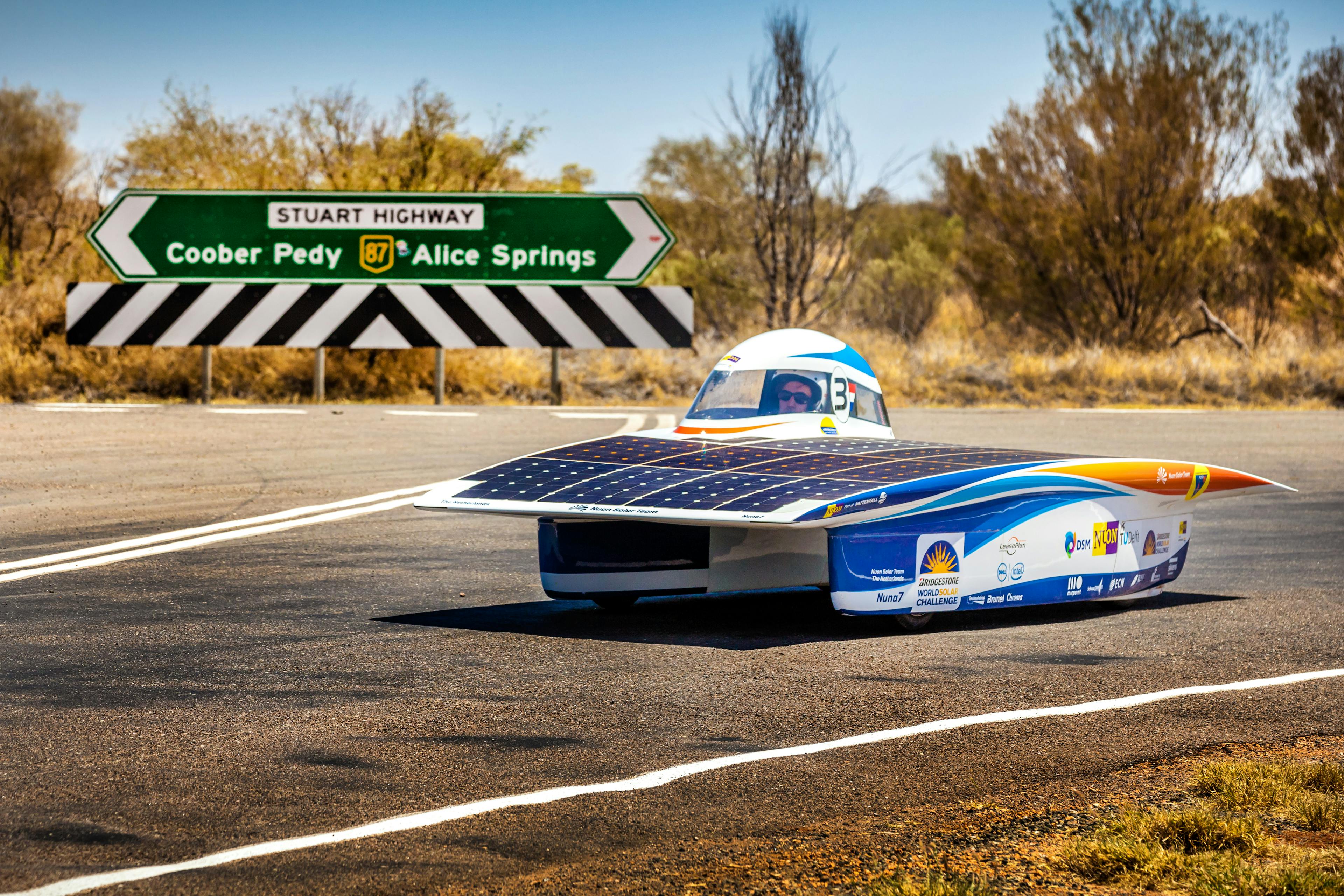 A new concept
Nuna 7 was the team's first solar car with four wheels. New regulations required cars to have at least four wheels, whereas previous Nuna models had three wheels.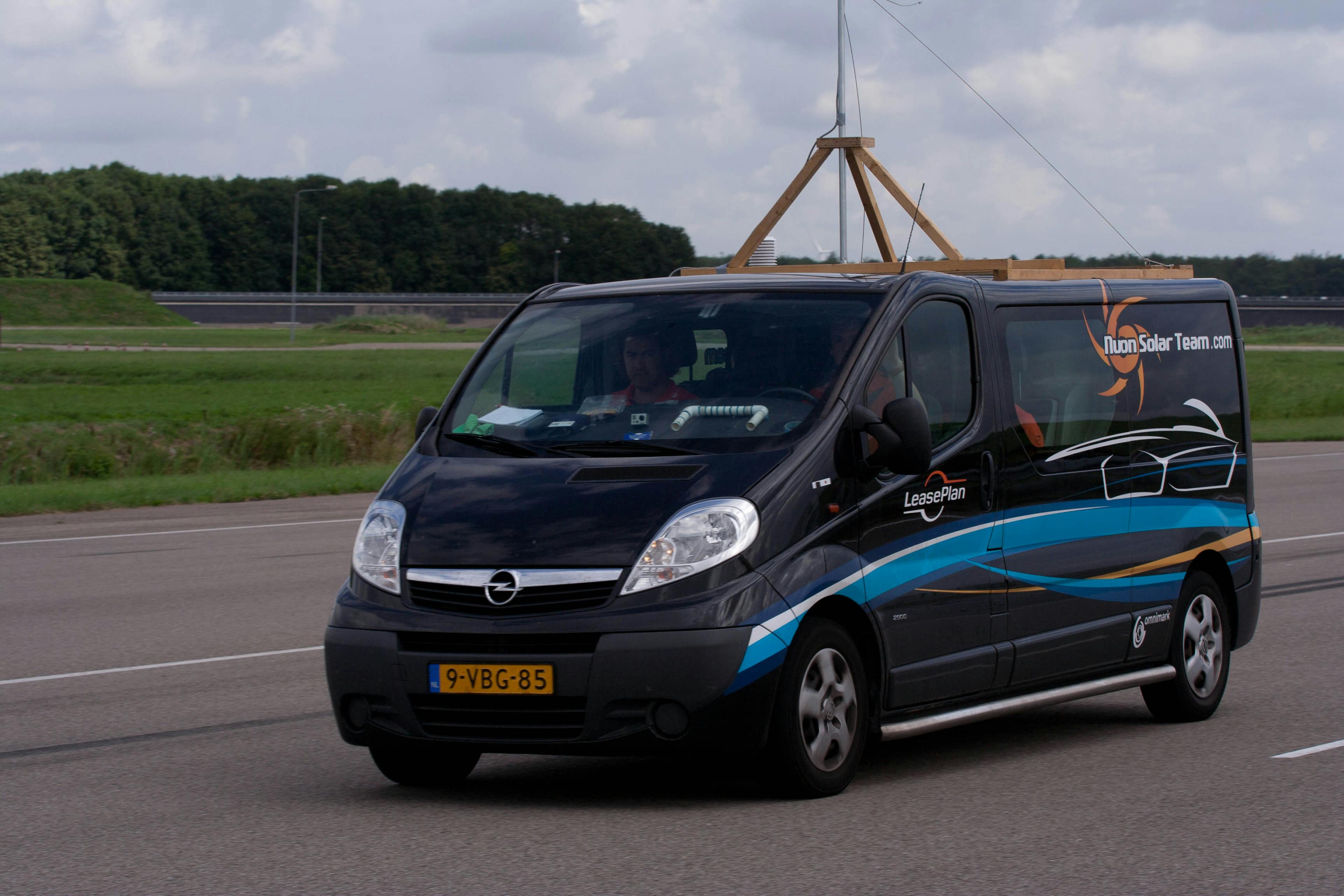 Real-time satellite imagery
For the first time, real-time satellite imagery of Australia was used for the strategy. This allowed the strategist to make more accurate predictions about wind, cloud cover, and sunlight conditions, which were displayed on five screens in the support vehicle. This data determined the optimal speed for the race.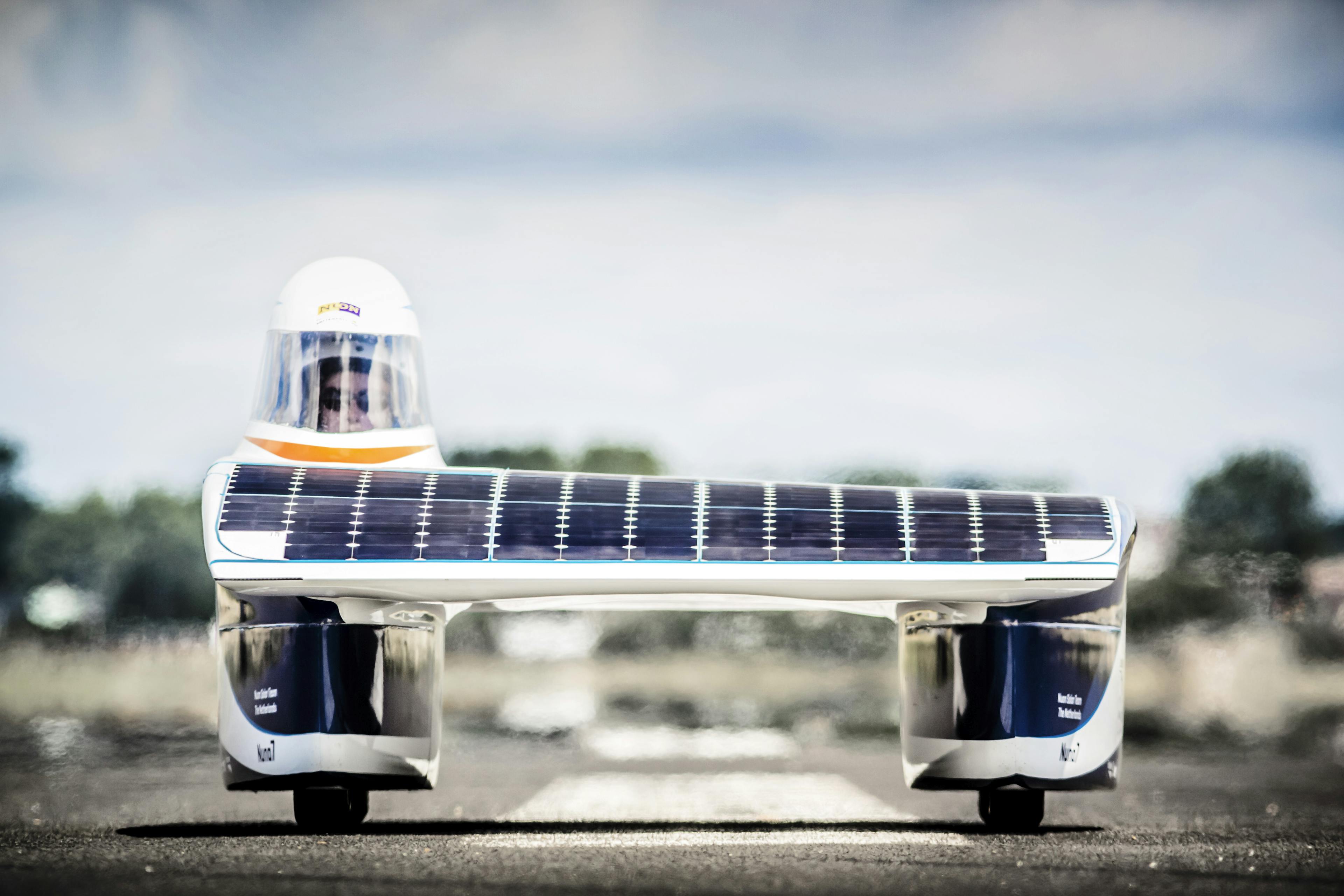 A thin aircraft wing
The solar car is constructed using three aircraft wing profiles: the wheels are housed in two of the aircraft wings, and the panel rests on the top aircraft wing. It is one of the thinnest wings ever made, with the upper one being only 13cm thick, which is beneficial for airflow.
At the start of the World Solar Challenge, Nuna 7 surprised competitors with its use of concentrators. These tiny solar cells were equipped with lens systems to concentrate additional sunlight.
During checkpoint stops, these concentrators unfolded using a transformer mechanism to focus sunlight on the panel, increasing local intensity by up to a thousand times. Although this had been allowed in previous years, no one had implemented it before.
The team debated whether to include the concentrators due to their reliance on clear skies and their weight. On Wubbo Ockels' advice, they decided to include them. This decision paid off, as Nuna 7 finished over three hours ahead of other teams, reclaiming the world title for Delft.
Traditionally, the team celebrated victories by jumping into the fountain in Adelaide. However, the fountain was under renovation during Nuna 7's victory. Despite this, the team created their own fountain to honor the tradition.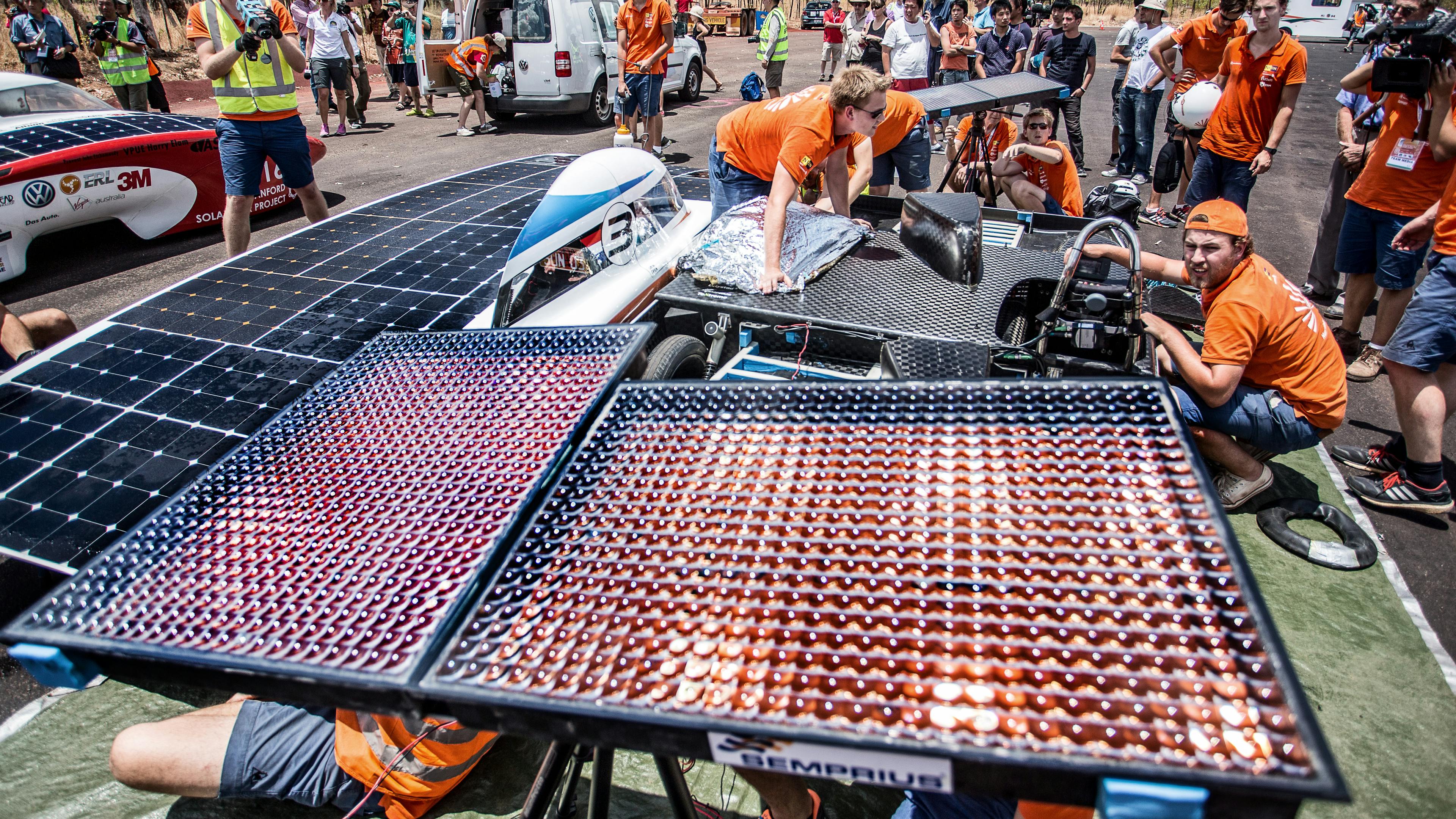 Statistics
Challenge
1st place— Bridgestone World Solar Challenge 2001
Dimenions
4.5m x 1.8m x 1.12m
Impressions