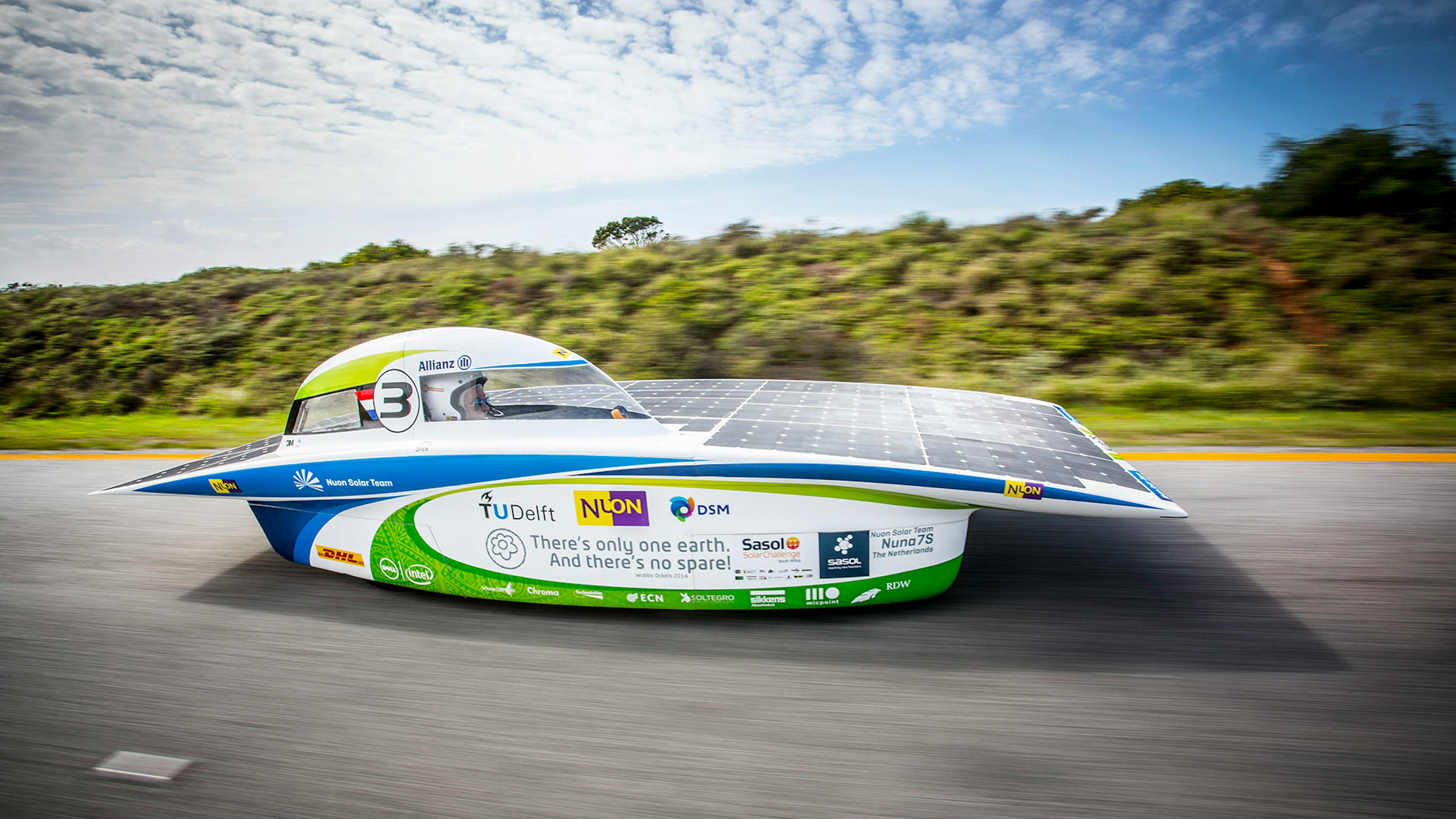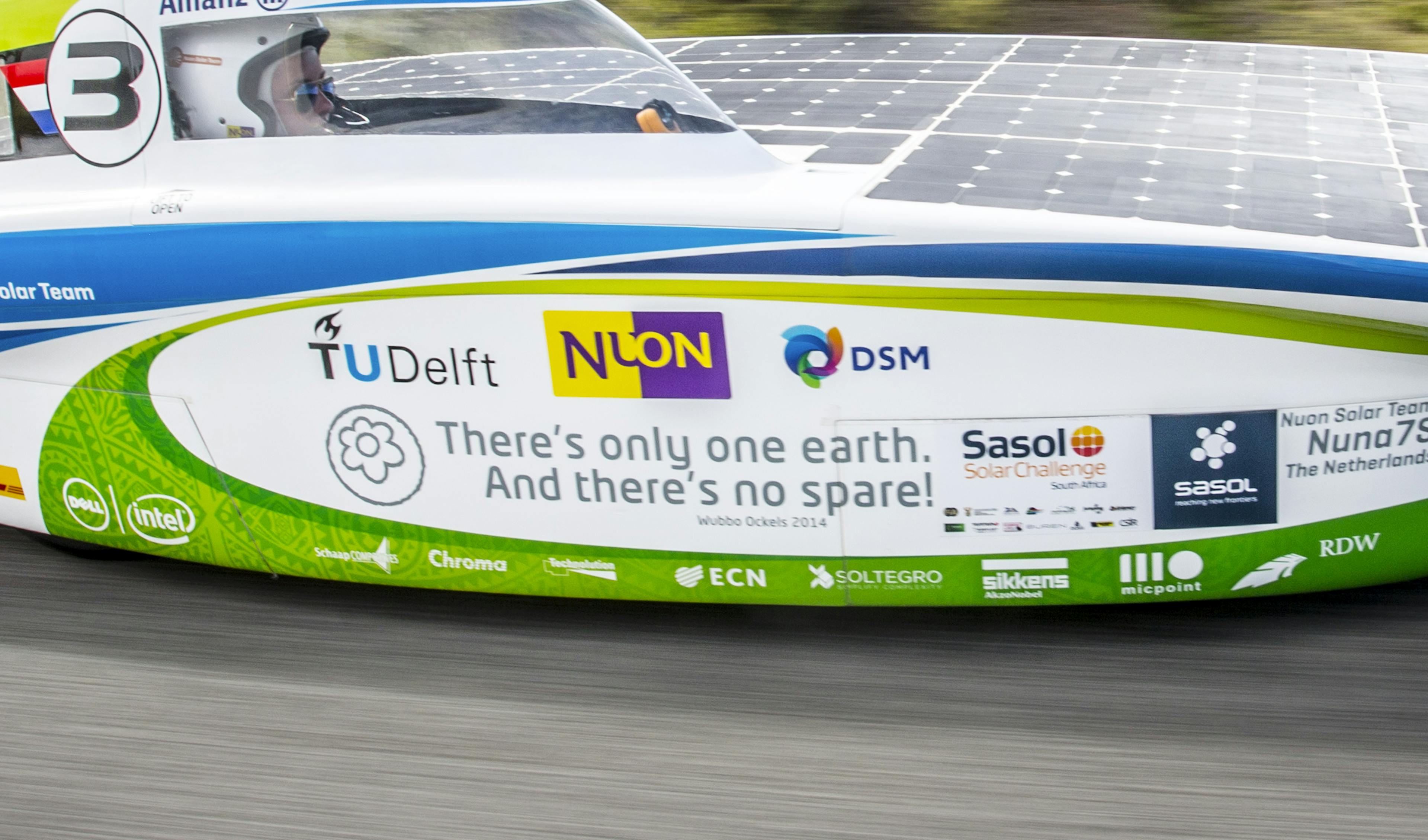 An important message
Nuna 7S featured a sticker with new colors, green and blue, symbolizing the Earth. Wubbo's quote "There's only one Earth. And there's no space!" was included to honor Wubbo Ockels and his legacy. Despite his passing in 2014, he remains an essential part of the team's history and memories.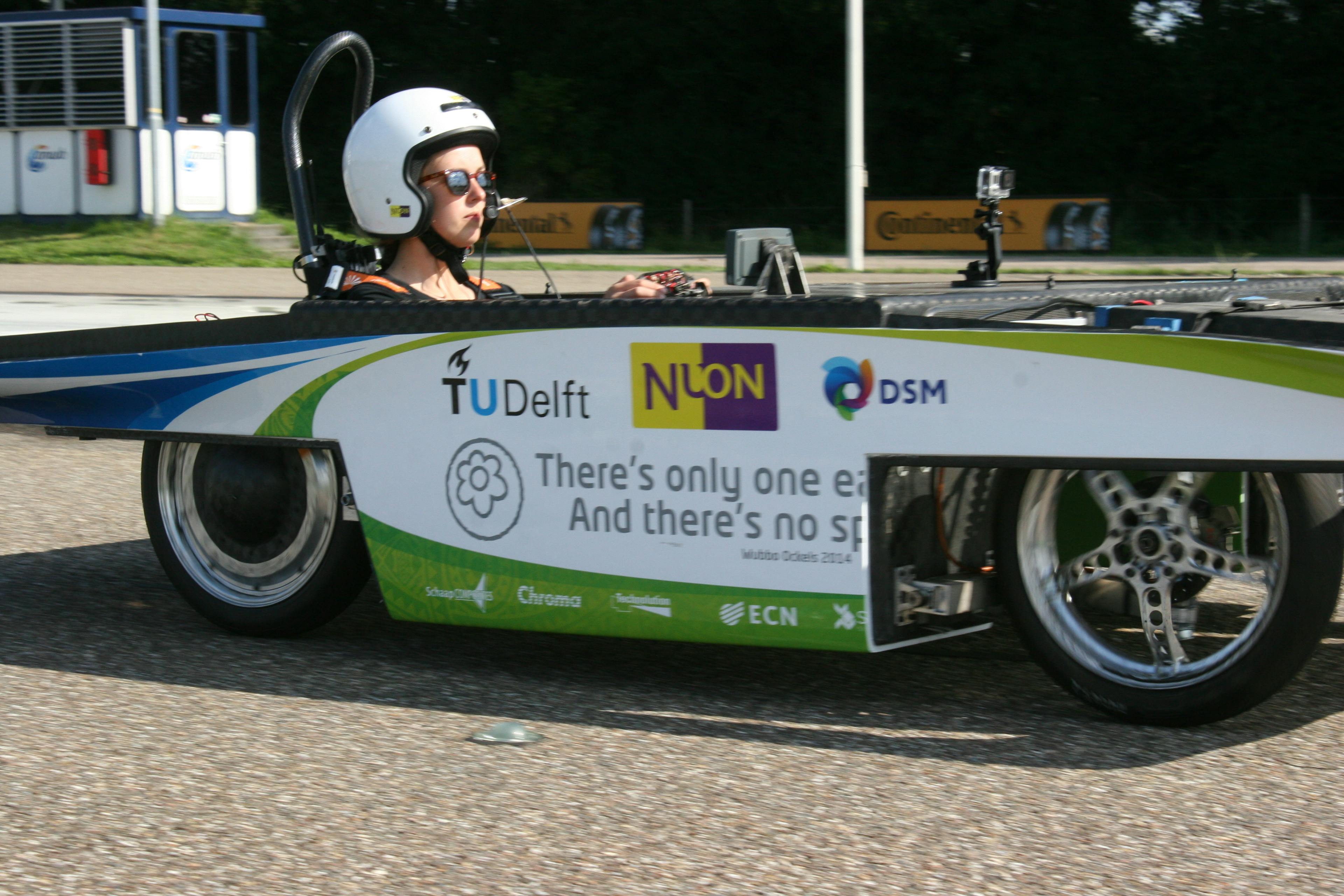 Enhanced control
The previous team identified that Nuna 7 wasn't easy to steer at high speeds, particularly above 100 km/h and in windy conditions. To address this, the team added an additional component to the steering system to improve its maneuverability.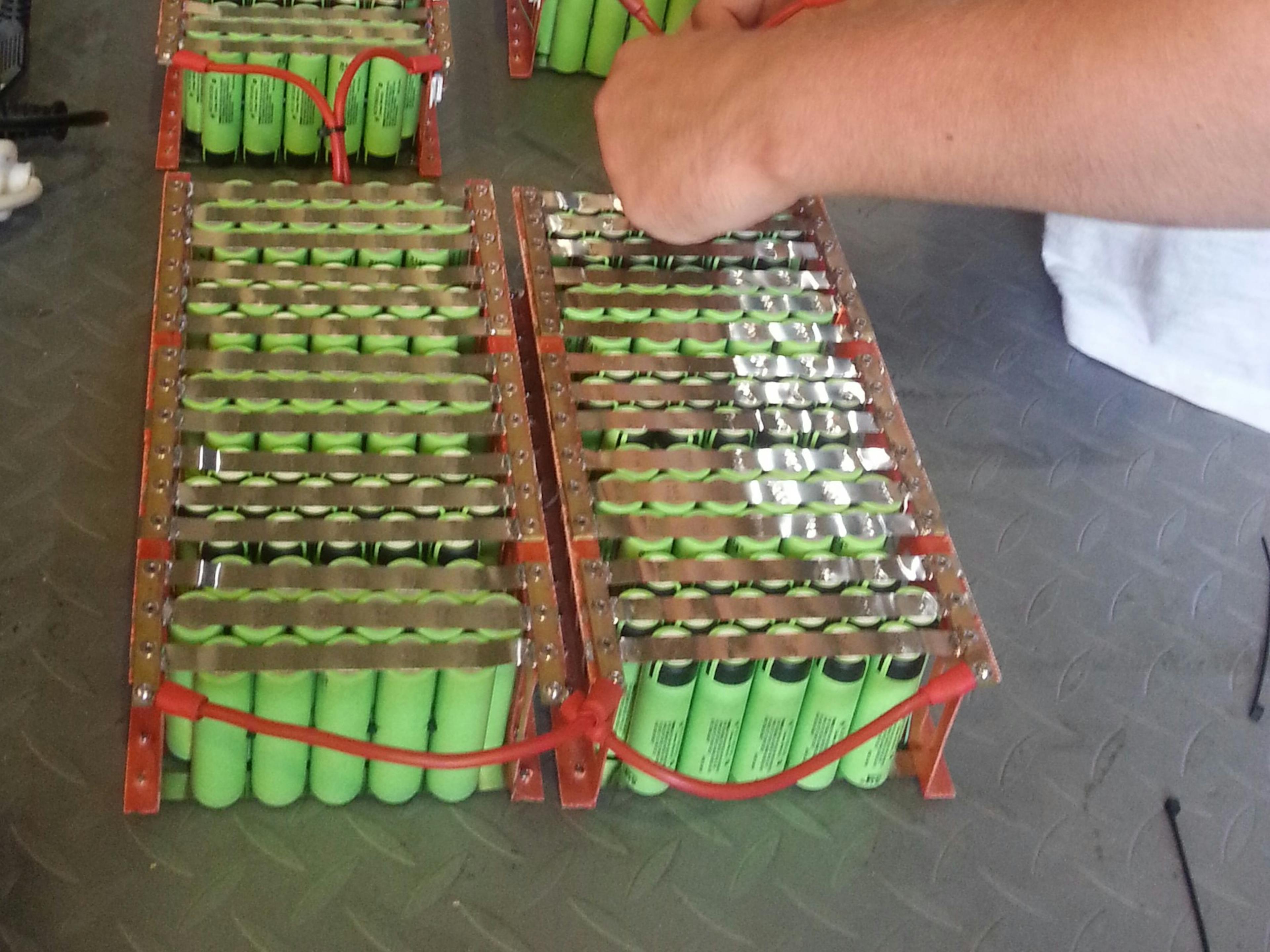 More weight, more energy
Unlike the previous 21-kilogram limit, the team was allowed a 30-kilogram battery for the South Africa race. This adjustment brought the electrical system to the optimal voltage, allowing Nuna 7S to start with two motors. This not only provided more stability in the mountains but also increased overall stability.
It was time for a new challenge as the solar car Nuna 7S participated in South Africa for the first time!
In this exciting race from Pretoria to Cape Town, the goal was to cover the most kilometers in eight days, rather than focusing on speed. Teams could earn extra kilometers by completing "loops," which were rounds of 50 to 100 kilometers. Determining when and how often to complete loops was challenging. Additionally, the team was the smallest ever, consisting of just six students.
To practice in an environment with African wildlife, the team conducted a test drive in Beekse Bergen Safari Park. Just like in Africa, giraffes and lions occasionally crossed the road. Additionally, Nuna 7S competed against Olympic champion Dafne Schippers. She was 1.5 seconds faster in the 100-meter race, highlighting that a solar car isn't designed for quick acceleration but rather for efficient long-distance driving.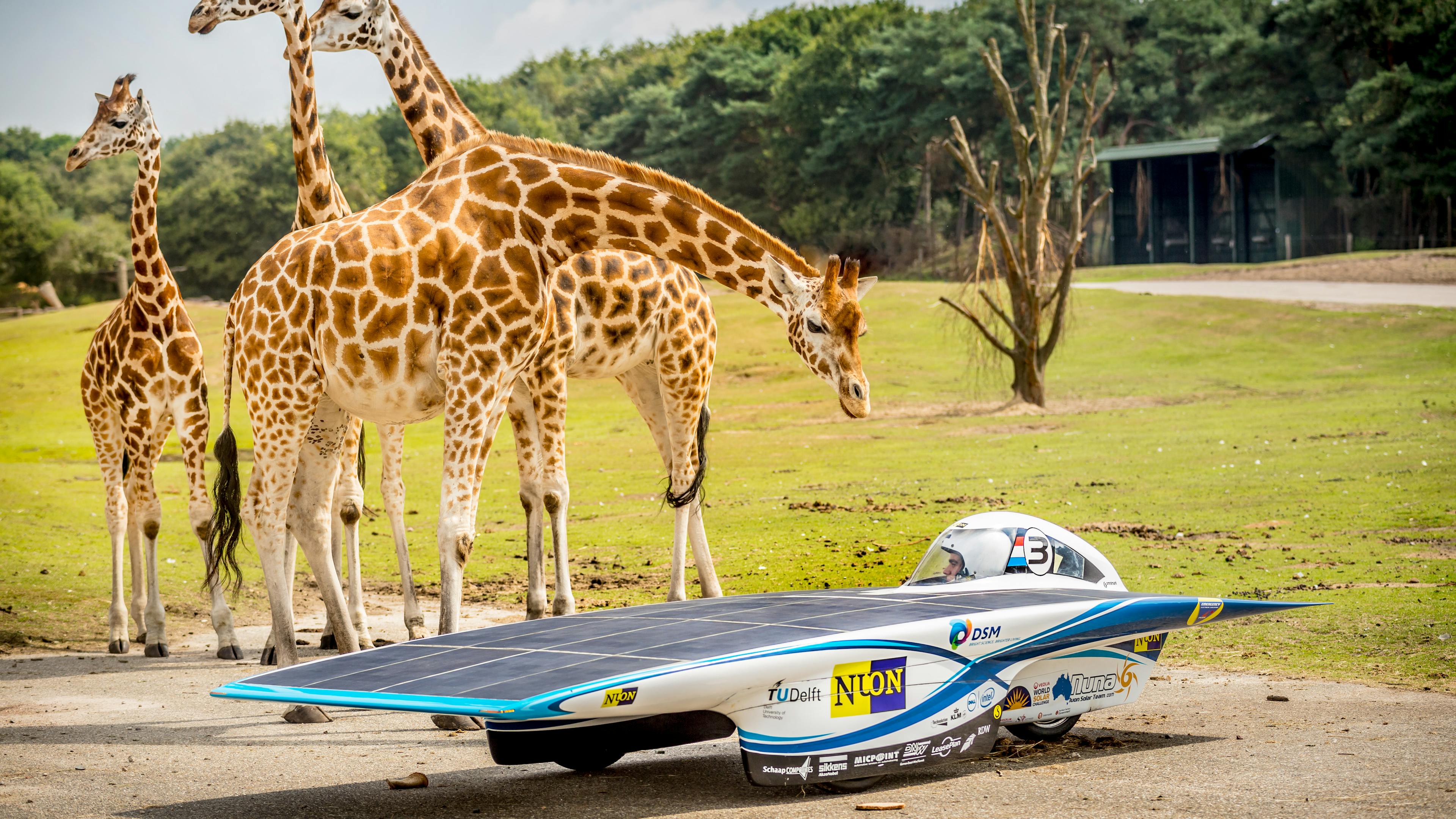 Statistics
Challenge
1st place — SASOL Solar Challenge 2014
Dimenions
4.5m x 1.85m x 1.12m
Impressions