Partners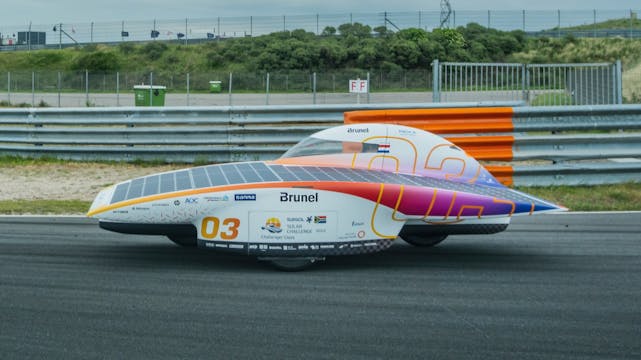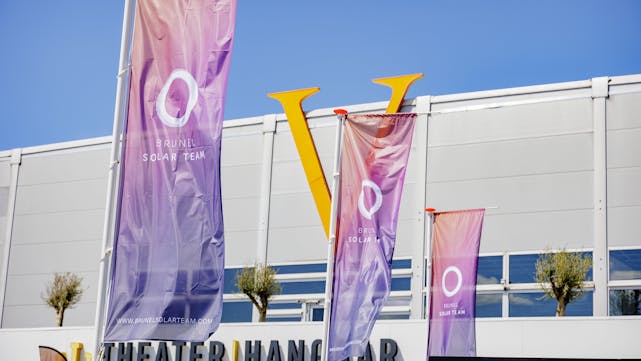 We work with the best partners in their respective fields in order to built the best possible solar car. Each of them excels in either sustainability or innovation but many in both. Together we can make a difference and push both fields.
WORKING TOGETHER
You can grab the attention of your audience by pushing us at your exhibition stand, work with us to create interesting content or promote your sustainability proposition. We will set up a collaboration tailor made to your needs. We would love to tell you more about the benefits of partnering with us.
Partnerships contact
Passion for challenging technical projects.
Just like Brunel, we are passionate about sustainable energy and collaborating on challenging projects. We are enthusiastic to be the Brunel Solar Team and see it as a aamzing new step on the way to even more victories.
Build your sustainable future
With a shared passion for engineering, Gamma supports our sustainable mission as they strive for corporate social responsibility. "You can always do more than you think!" is one-liner by Gamma and this is a mindset we as a team strive for every day.
Investing with impact
We invest with impact, generating lasting financial returns while demonstrating positive impact for our customers and the environment. We invest for the generations to come, creating a better everyday life for the many.
Embracing innovation together
With our roots in Delft, TOPdesk feels deeply connected to the Solar Team's purpose. We both believe in embracing constant innovation by working together, and empowering others to do the work they love best.
Nuna's lightweight body
We would not be able to build Nuna without our production partner. AOC knows how to assist us with Nuna's carbon fibre parts like no other. Thanks to their custom-made high-tech materials, the body of our solar car Nuna is the lightest ever.
Computing power
A combination of team decisions and computing power of the very best computer gives Nuna it's fast and often winning shape. HP supports us with their most powerful PCs, this enables us to calculate the fastest shape of Nuna using advanced software.
Intelligent solutions
Making operations more efficient, flexible and predictable by integrating AI and deep learning. Together with Prime Vision's hands-on help, we build an even better and smarter Nuna 12.
Trusted global Innovator
By contributing to society through our business, we aim to continuously increase our corporate value and create a future society together with our customers.
Building the future
At Bitvavo, tradition and innovation go hand in hand. We learn from the past and look towards the future. This approach allows us to break new ground all while ensuring the security, stability, and reliability.