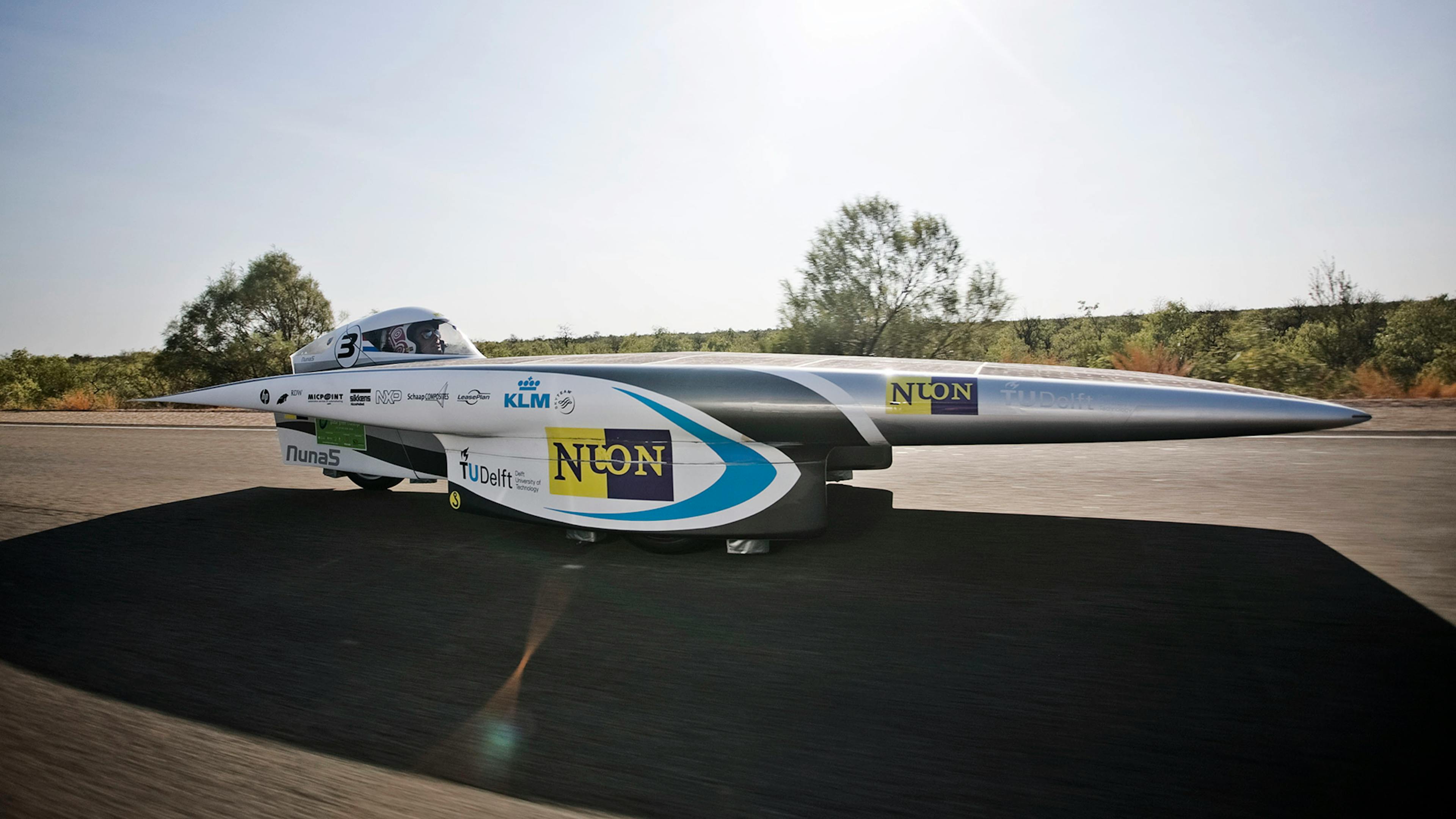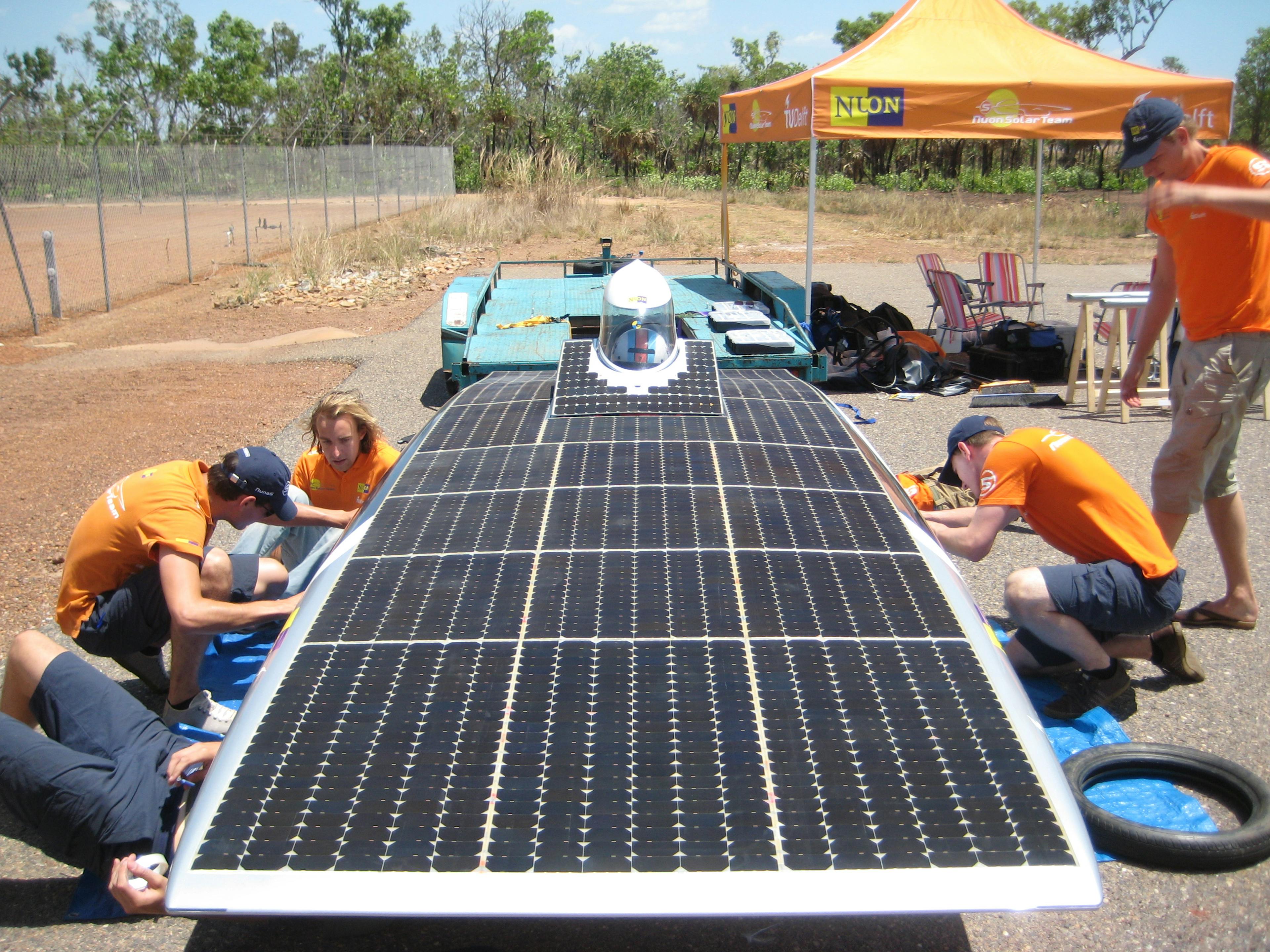 Counting cells
Nuna 5 had a total of 2120 small solar cells. These cells were divided into modules, ensuring that the other cells continued working when part of the panel was in the shade. This design achieved an efficiency of 34%, nearly twice that of a regular solar panel.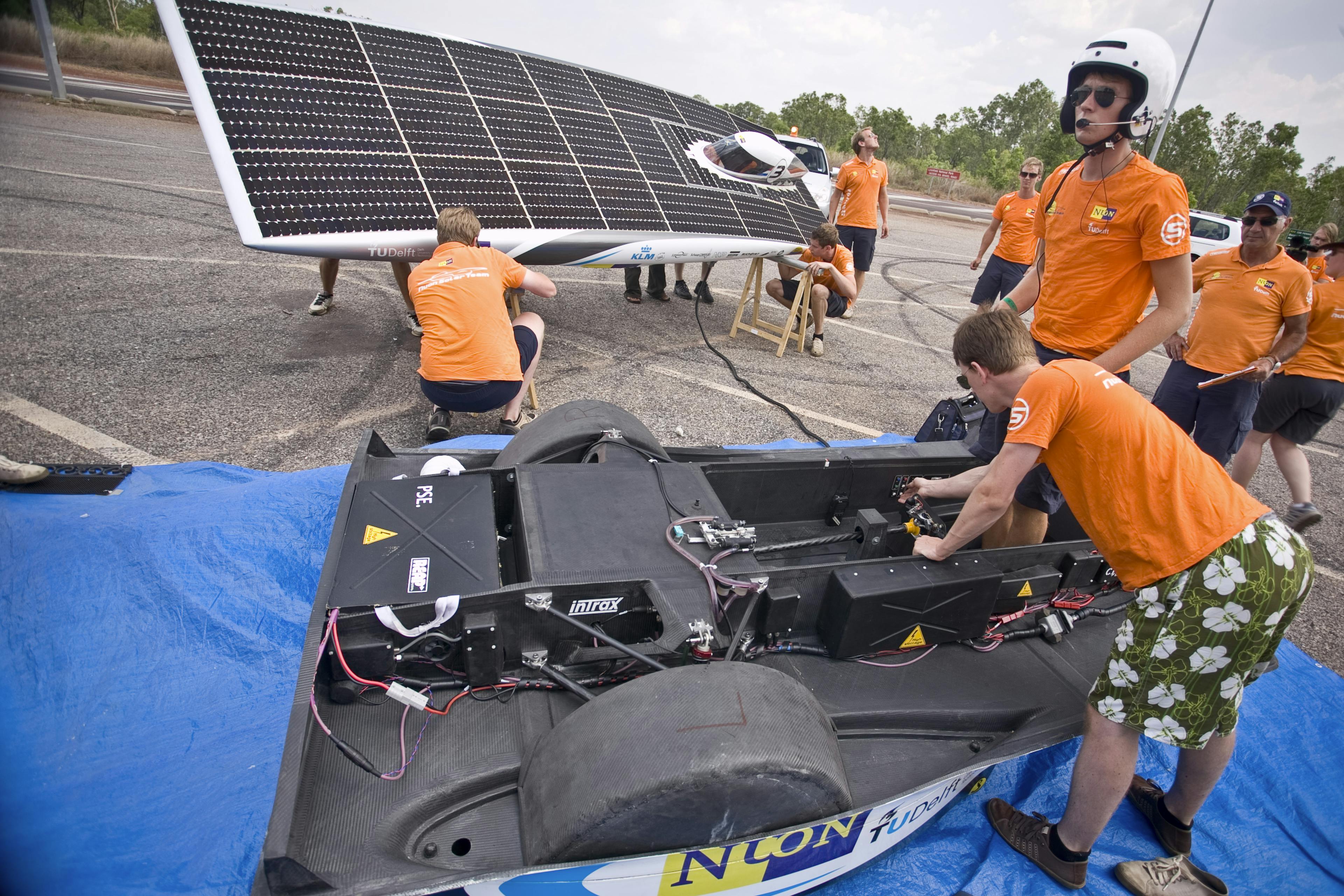 Open and closed
Nuna 5's body consisted of two parts: the top contributed to aerodynamic efficiency, while the bottom provided a sturdy base. These parts were typically connected by separate panels, a cockpit, and wheel covers. Nuna 5 used an "all-in-two" approach to make the car lighter.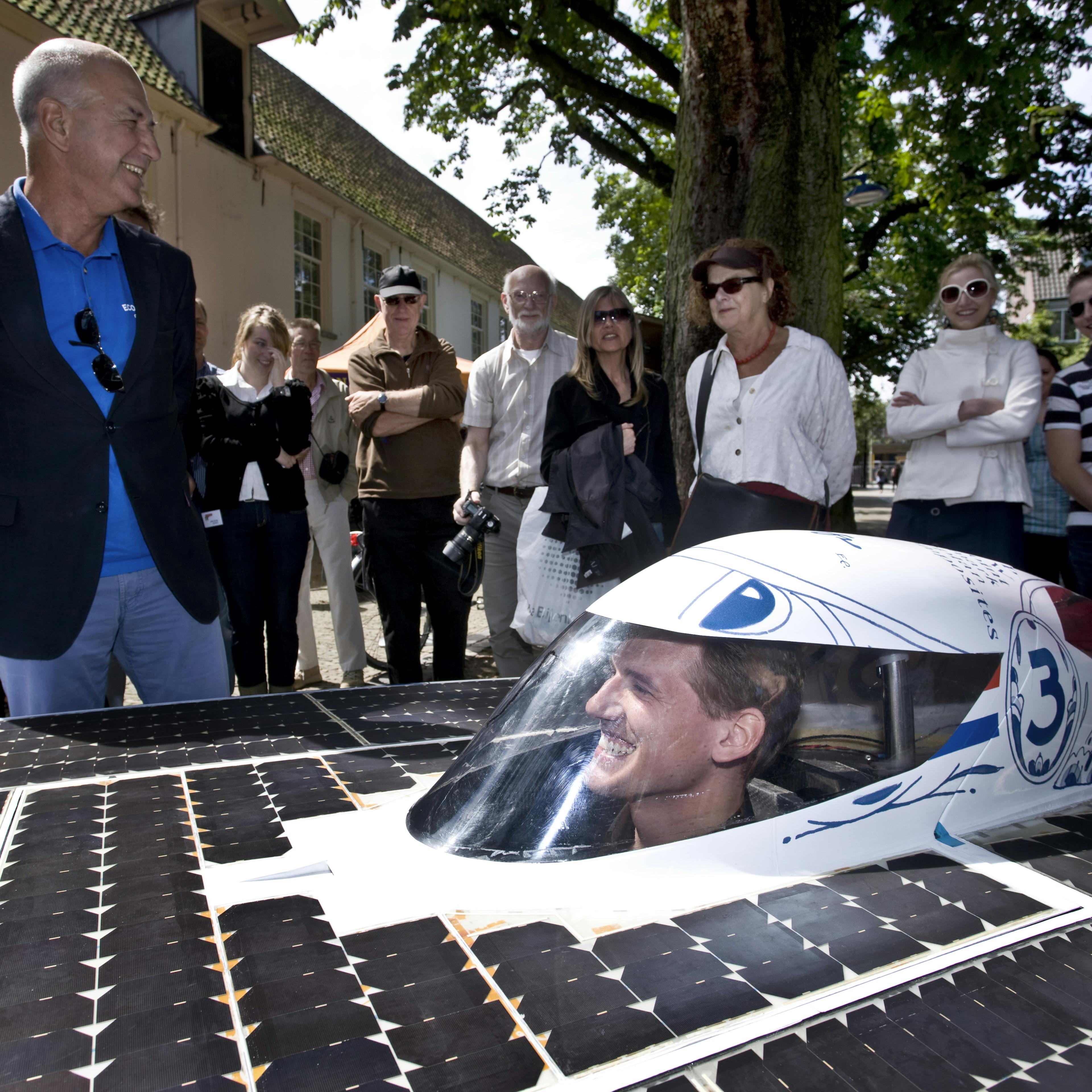 Cooling in the heat
The cockpit of a solar car can become very hot, up to 50 degrees Celsius, without cooling. Instead of using an energy-consuming fan, the team implemented a ventilation duct to cool the driver. This duct brought outside air into the cockpit, lowering the temperature through airflow created by the car's speed.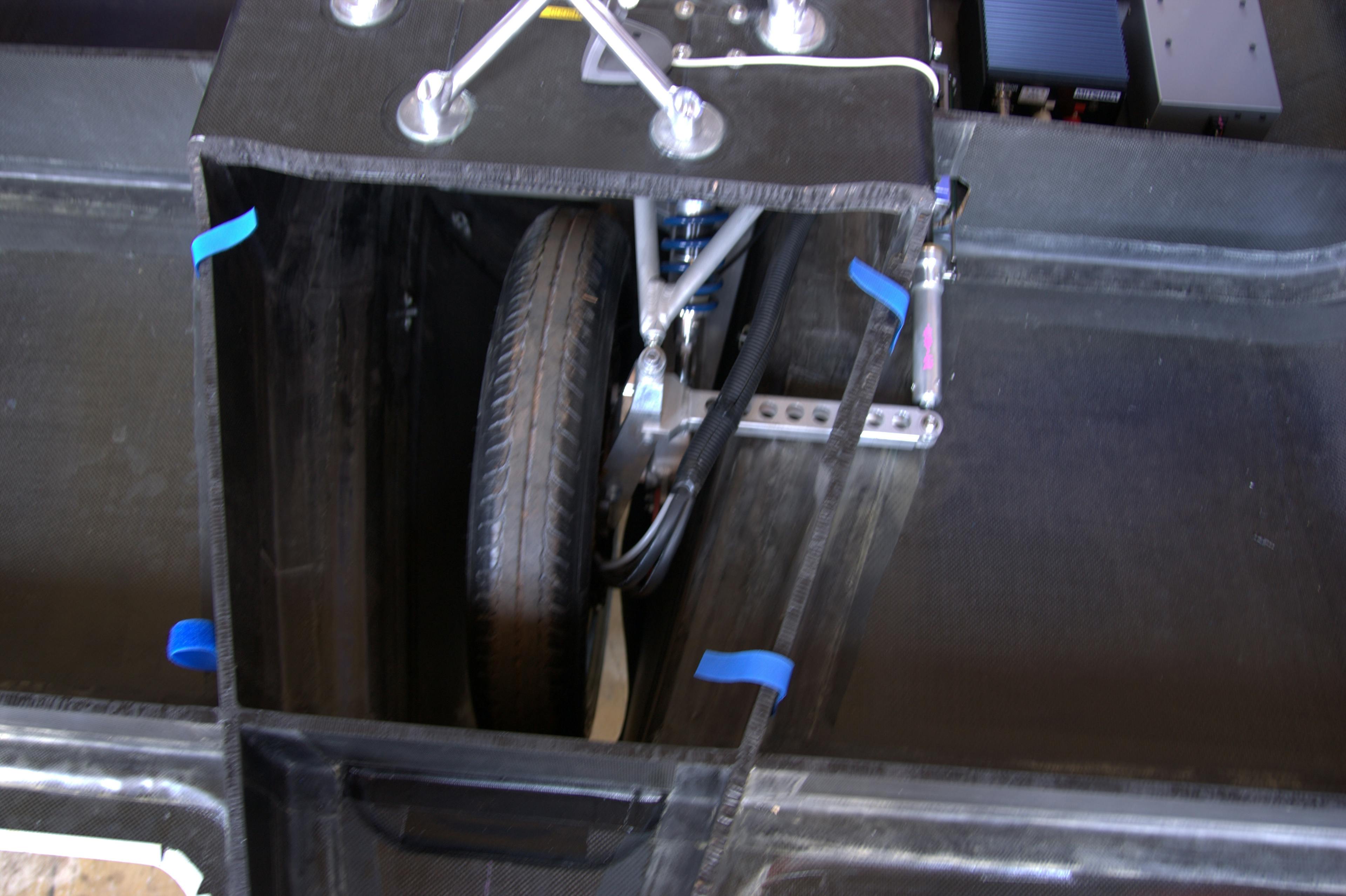 Springs instead of air
Nuna 5 was the first model after Nuna 2 to use metal springs instead of air dampers. This system was slightly heavier but improved tire grip on the road, leading to higher driving efficiency.
Two weeks before the race, a terrible and unexpected event occurred: Nuna 5 experienced a blowout, lost control, and veered off the road during a test drive. The crash resulted in extensive damage: the panel flew off and was dented, steering system components were broken, and the body was torn on all sides. The team put in tremendous effort to repair Nuna 5 for the race. Despite the challenges, they managed to secure second place in the race.
After the race in Australia, the team faced a new challenge: Nuna 5 traveled to Japan to participate in the Suzuka Dream Cup. This was the first time a solar car took part in a circuit race, which required modifications to Nuna 5. After 105 laps of around six kilometers each, the team finished third. Additionally, for this event, Nuna 5 featured a special "Delfts Blauw" (Delft Blue) design, representing Delft.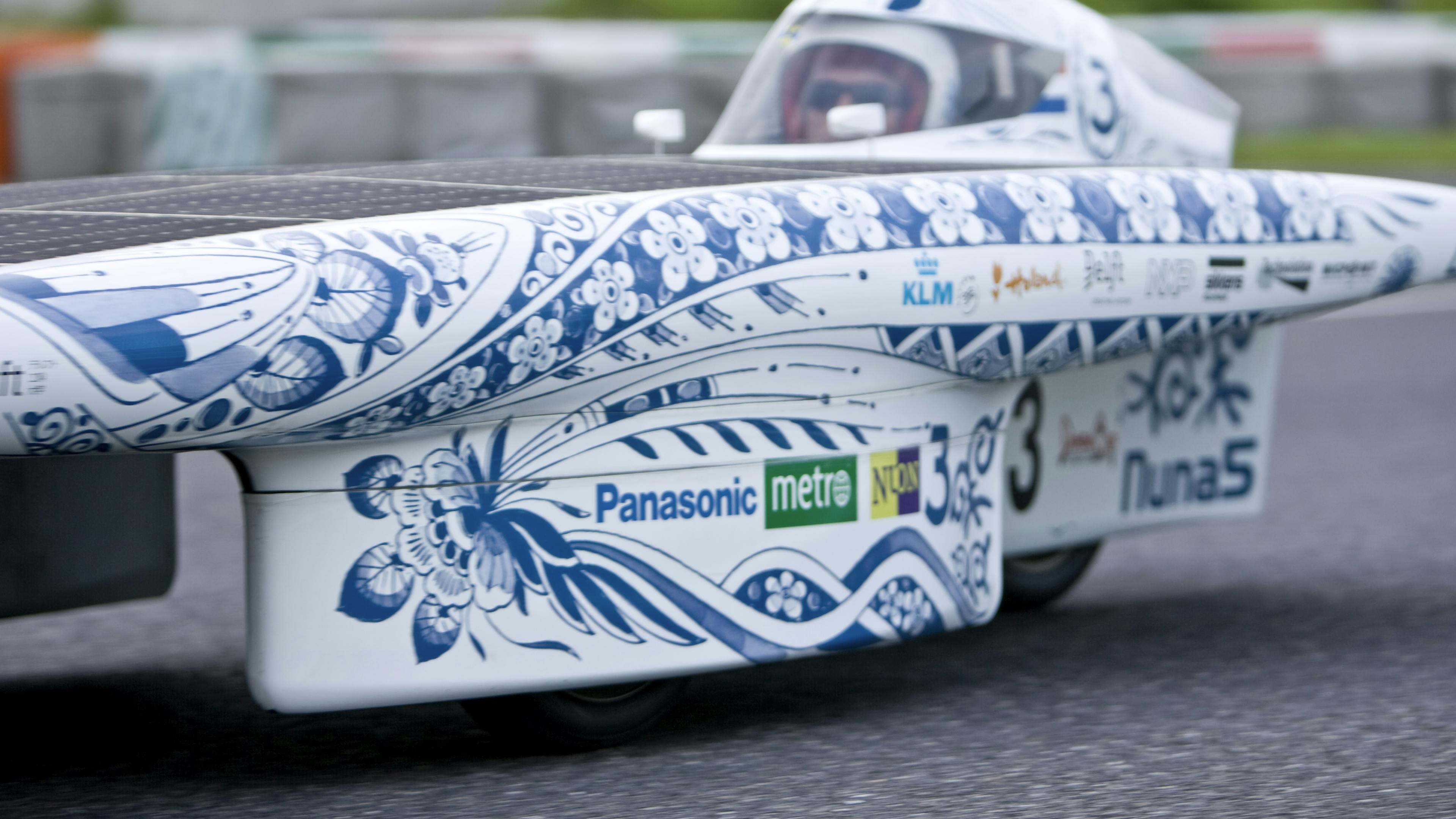 Statistics
Challenge
2nd place— Bridgestone World Solar Challenge 2009
Dimensions
1.82m x 1.76m x 0.9m
Solar panel
6 m2 Gallium Arsenide
Impressions