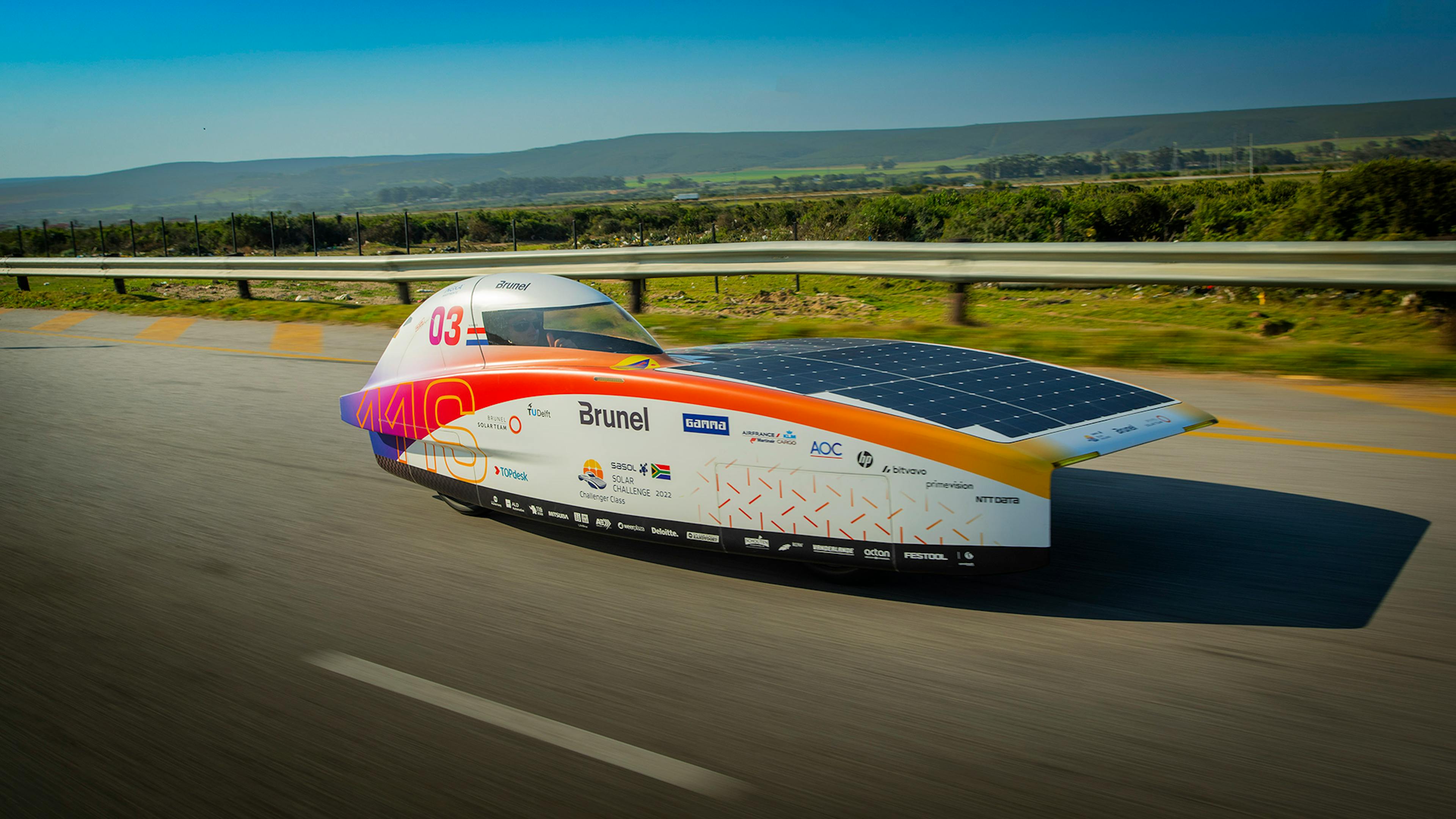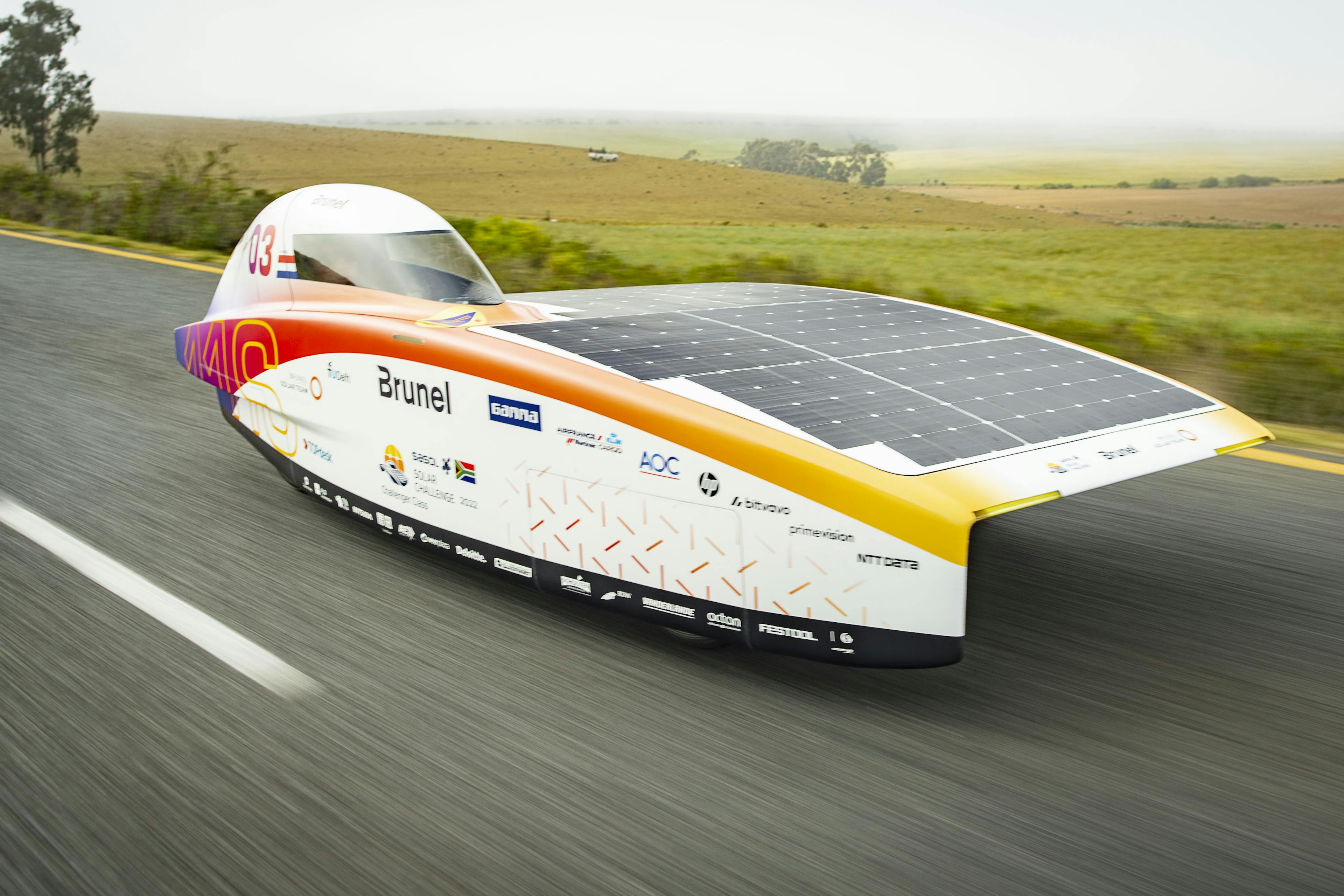 Matt, not glossy
Nuna 11S had a special wrap inspired by the South African sunset. The surface also had a matt finish instead of a glossy one, something that had never been done before.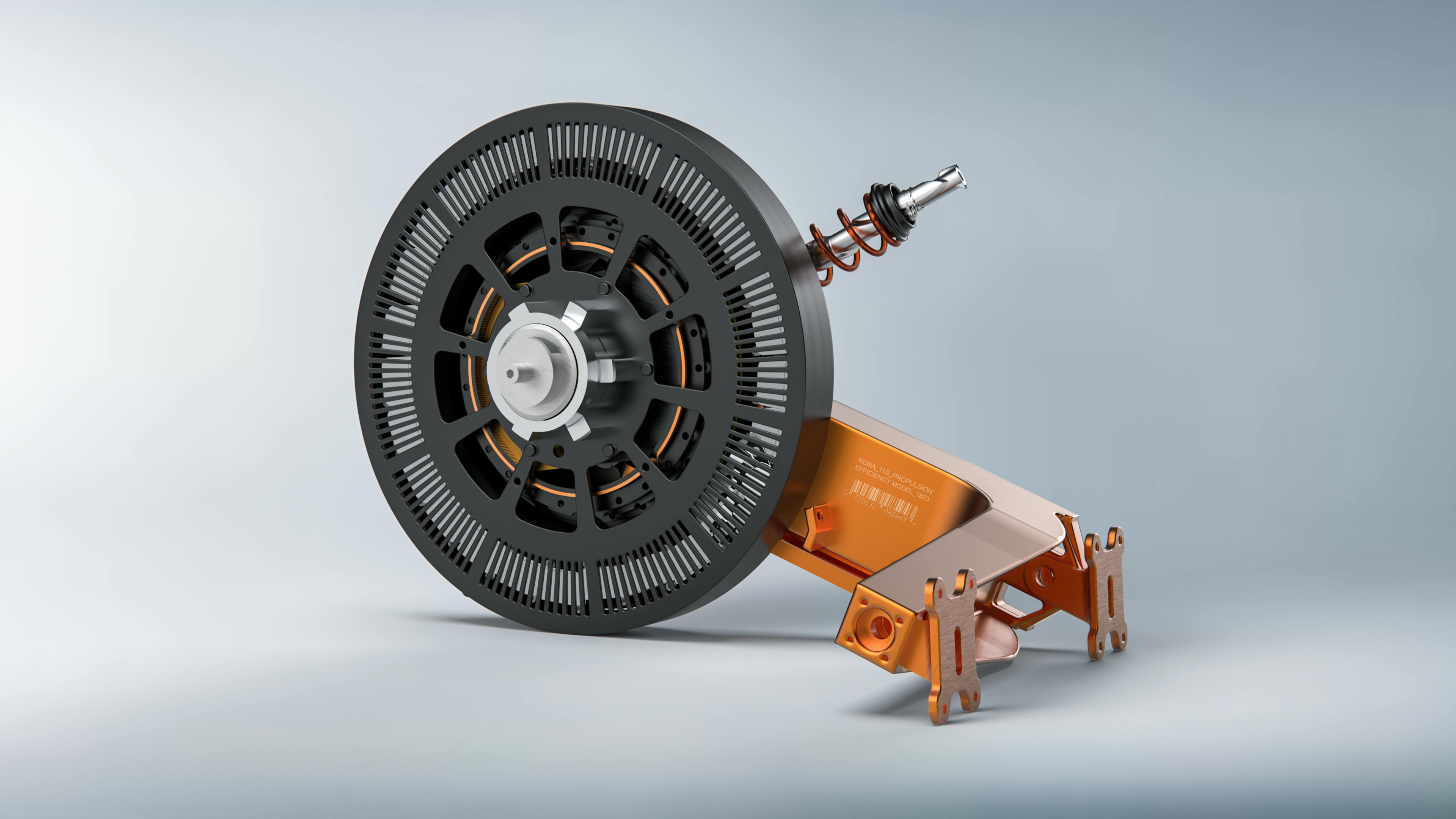 Fast but inaccessible
Nuna 11S featured a special motor with twice the power, which would have been advantageous in South Africa's mountainous landscapes. Unfortunately, this motor wasn't used due to delivery issues, leaving insufficient time for testing.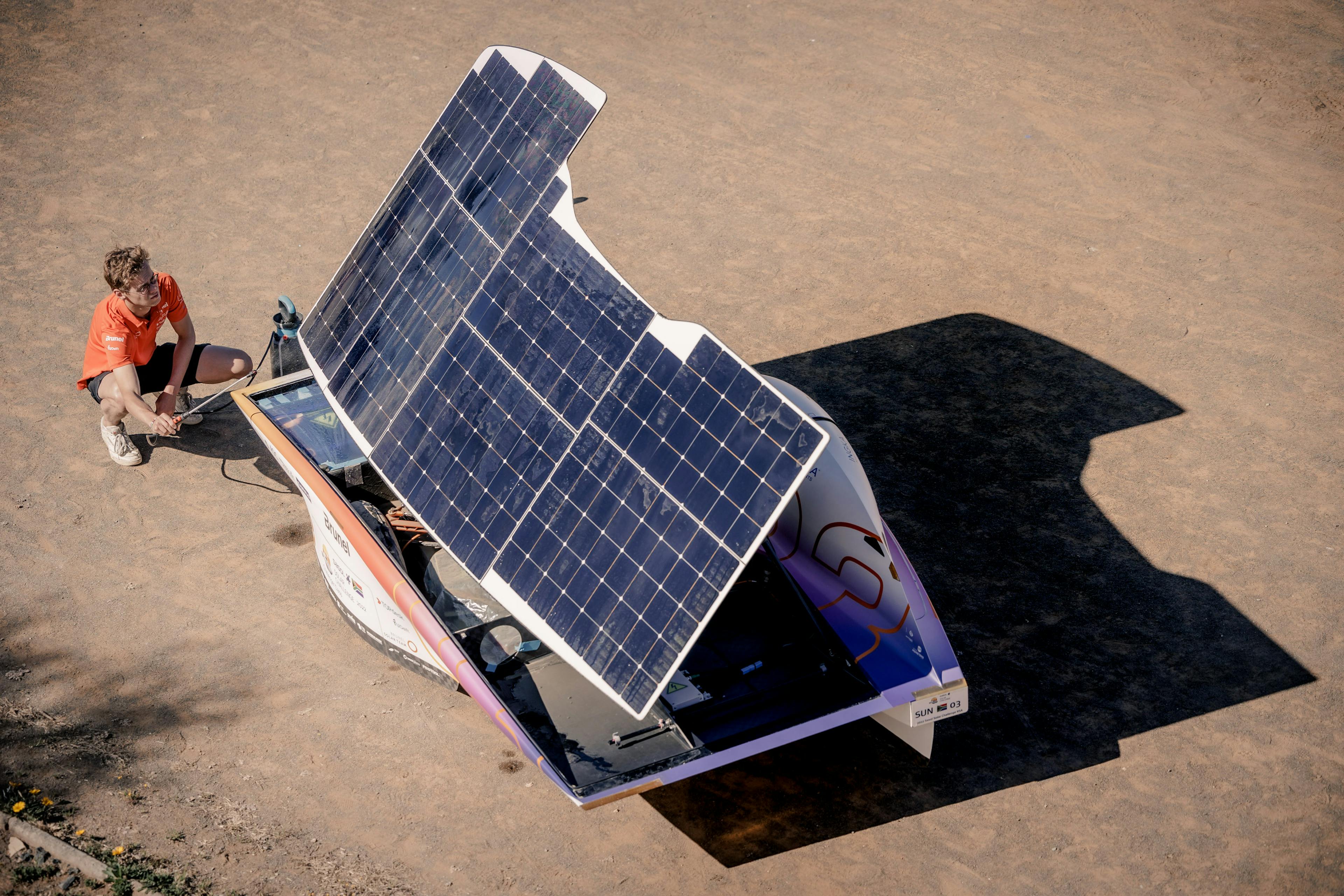 No loss in the shade
The solar panel contains diodes, or one-way conductors. This allows specific solar cells to be skipped if part of the panel is in the shade. Normal solar panels are automatically deactivated in shaded zones, but this innovation enables only the shaded part of the solar panel to be deactivated, allowing it to generate more energy.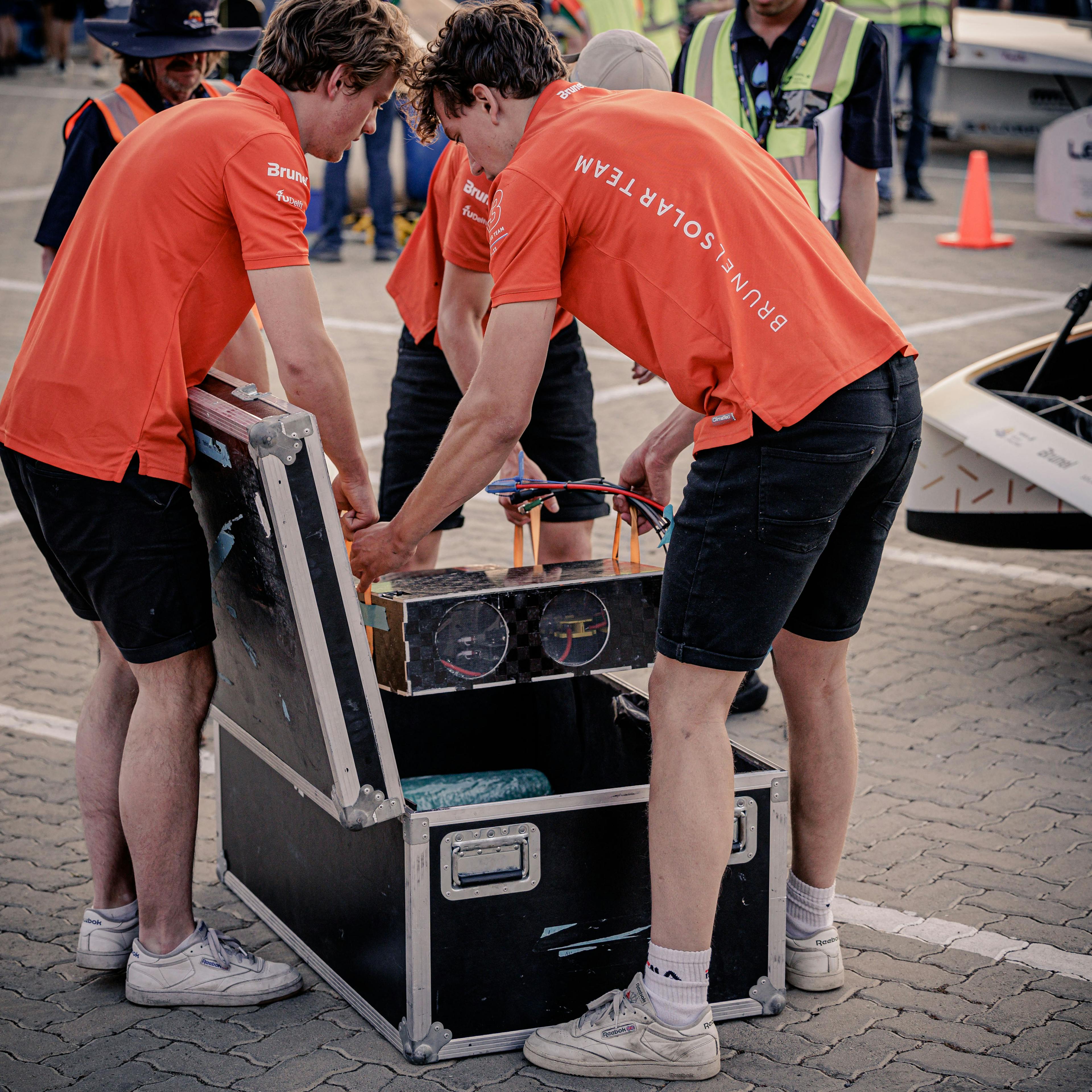 Fifty percent lighter
Nuna 11S's battery weighs 20 kilograms, whereas its predecessor Nuna 11's battery weighed 40 kilograms. This 50% weight reduction is a significant improvement, as batteries are often the heaviest component of electric vehicles.
After four years, the team decided to return to the solar race in South Africa. This year's race was particularly exciting as blind stages, semi-blind stages, and a marathon stage were added for the first time. In the blind stage, the route for the next day is only revealed the night before. This requires the strategist to balance energy consumption and generation in the preceding days to be prepared for all possible routes. During the marathon stage, only three team members are allowed to work on the car at night to prepare it for the next day, whereas normally the entire team works on the car at night. These additional challenges require flexibility and different preparation.
It was the most exciting race ever. In a strategic cat-and-mouse game, the Dutch and Belgian teams exchanged the lead for several days. At the start of the last day, the Delft team's lead over the competition was just ten kilometers. A hairpin turn, considering the total mileage was almost 4000 kilometers. They decided to drive five laps on the last day, which would give them a comfortable lead over the Belgians.
With a lead of seventy kilometers, Nuna 11S approached the finish. However, at the official finish time of half-past five, the team had not yet crossed the finish line. For every minute they were late, they had to deduct five kilometers from their distance. They had only fourteen minutes left, and the heavy traffic made it uncertain whether they could make it in time. It was nerve-wracking as the penalty time threatened to strip them of victory. Ultimately, the team finished with only a few minutes to spare, becoming champions in South Africa for the fourth time in a row!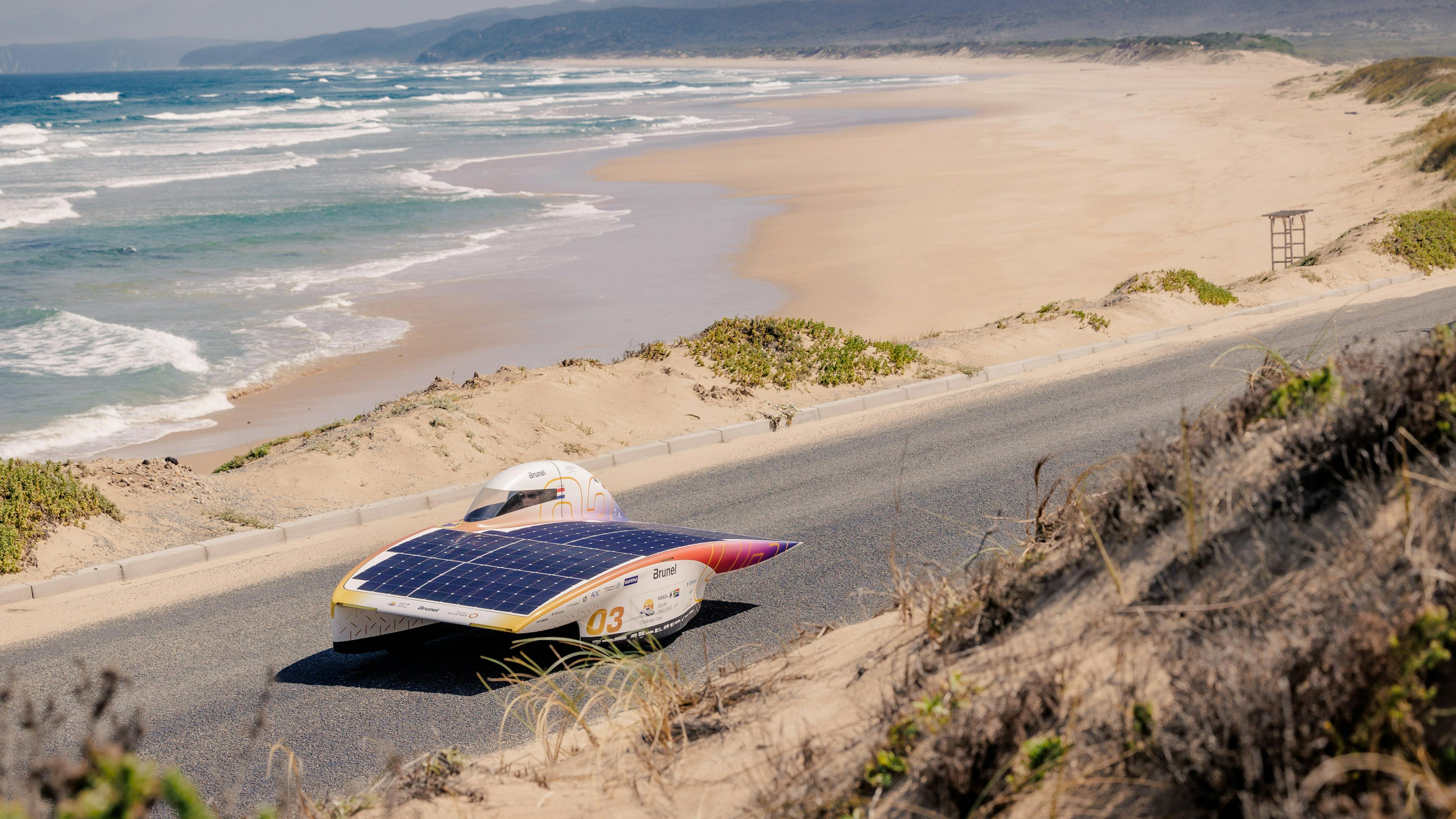 Statistics
Challenge
1st place — SASOL Solar Challenge 2022
Dimensions
3.5m x 2.1m x 0.95m
Impressions