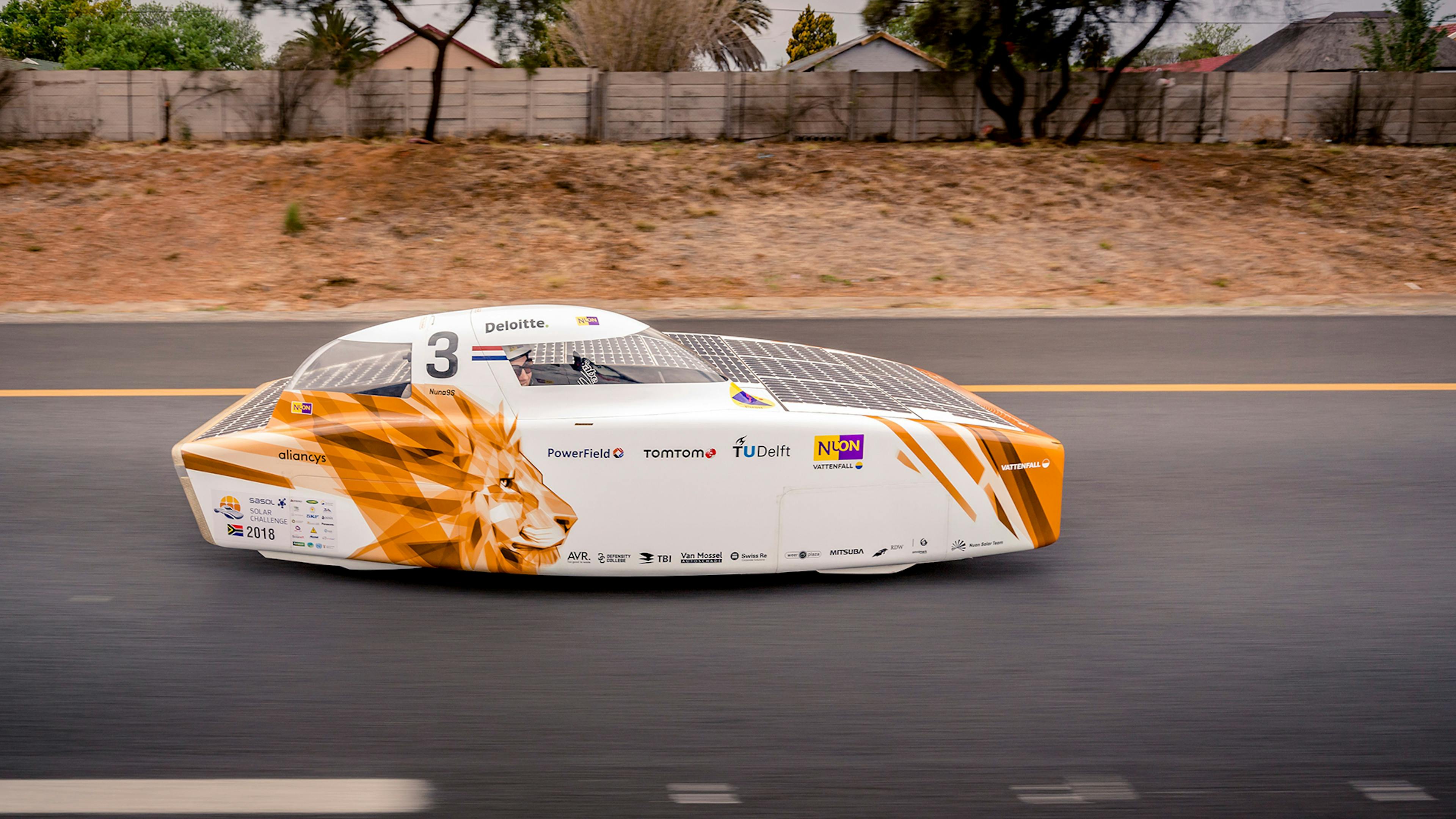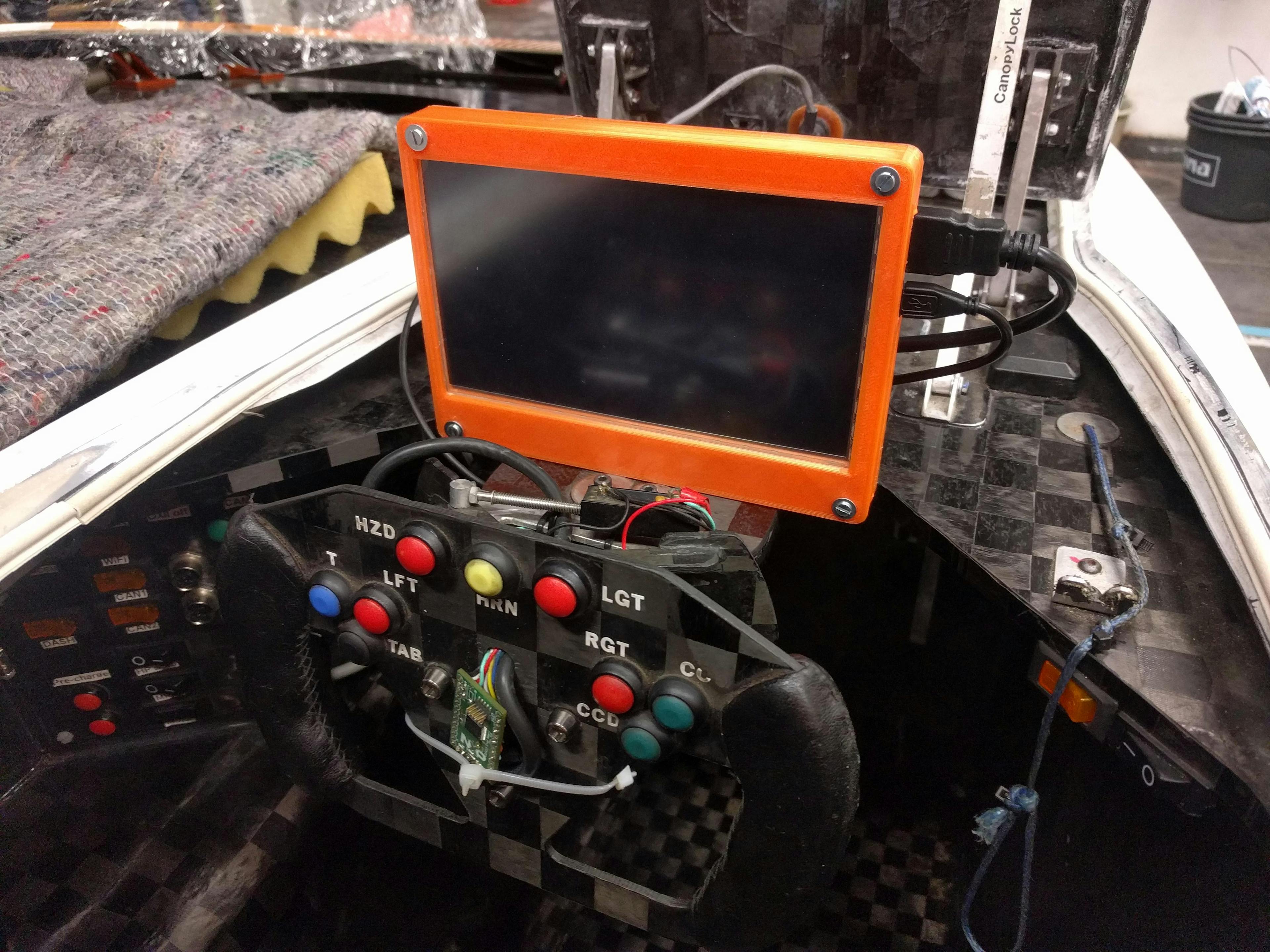 A new brain
Nuna 9S had a new on-board computer developed to gather and transmit sensor data to the strategy car. While the old system worked, it was unreliable, often shutting down, and the code was incomprehensible. The team created a new on-board computer, naming it OXII, referencing being the twelfth (XII) team to race with the solar car.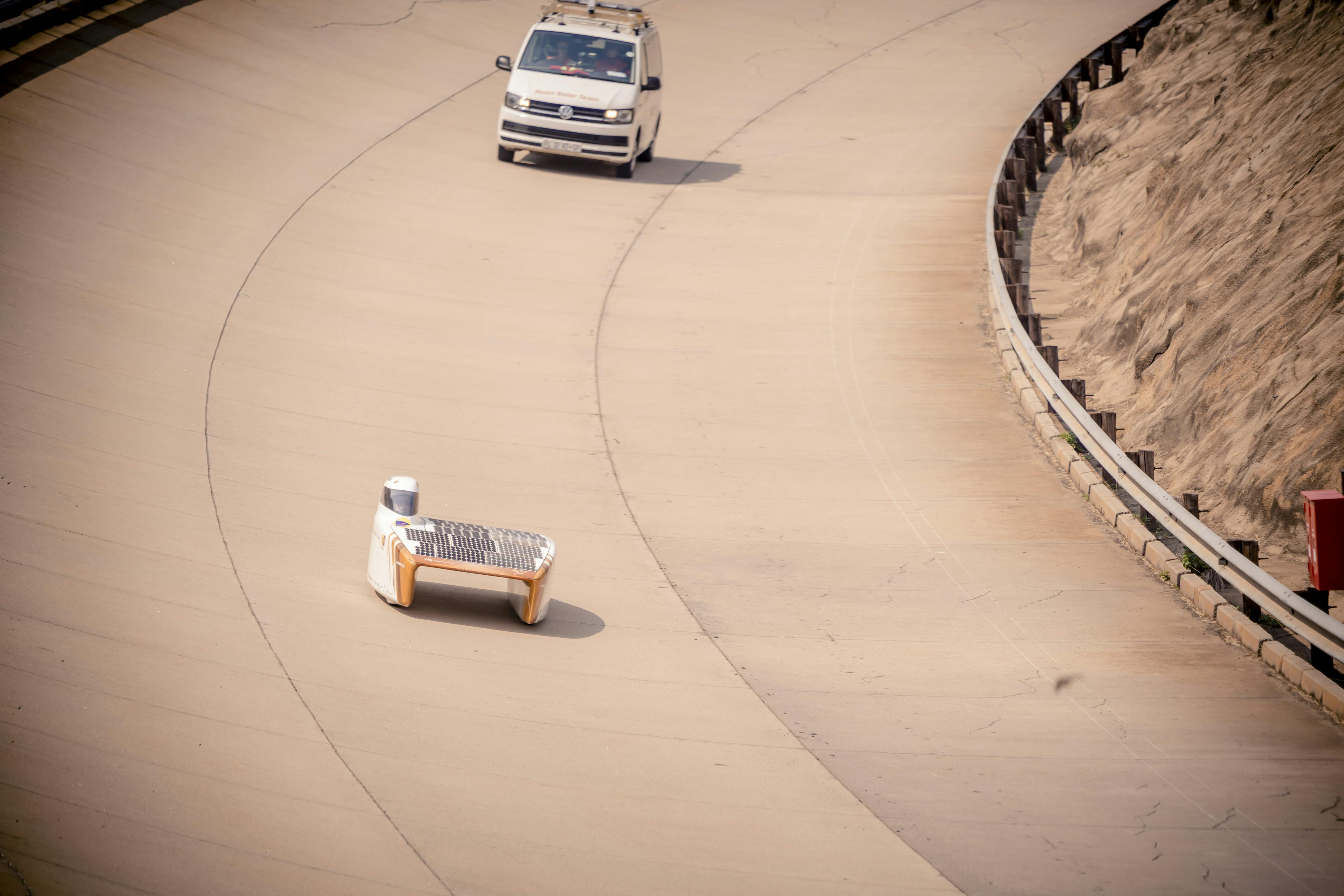 Hill optimisation
Hill optimization was part of the cruise control system. The team received data from TomTom to identify major inclines and hills on the road. Combining this with GPS data, they determined Nuna 9S's position and automatically adjusted its speed to drive economically in hilly terrain.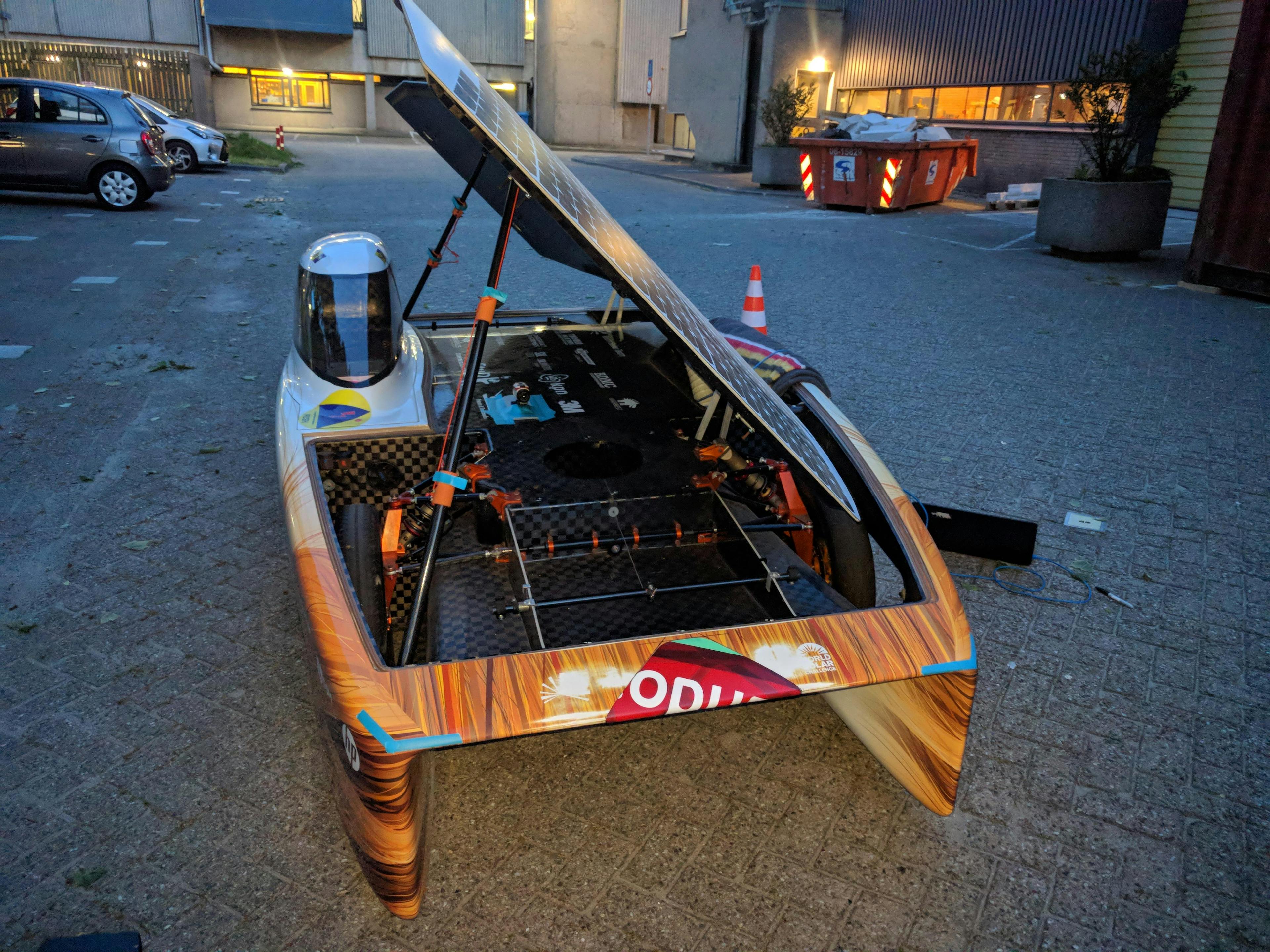 Radar
The team used radar to recognize obstacles. To collect data, they attached the radar to a passenger car that drove around Delft to gather traffic information.
Nuna 9S broke conventions in solar racing by pushing innovations to their limits. The team cut a hole in the nose of the solar car, the most aerodynamically sensitive part, to install a radar sensor.
Not everyone approved of this operation, and no team had ever dared to do it before. However, this allowed for the most significant innovation: an integrated radar that could detect obstacles such as wildlife crossing the road, hills, and mountains. The car's speed could be automatically adjusted via a computer. This was the first and only solar car ever with an integrated adaptive cruise control system.
During the race in South Africa, the team faced penalty minutes. On the sixth day of the race, a team member fell ill and accidentally placed their luggage in a strategy car belonging to a rival team, the Japanese, which looked identical to their own car. The Japanese team filed a complaint for espionage, resulting in Nuna 9S losing 117.4 driven kilometers. Until the last day, the rival was ahead by around thirty kilometers. Ultimately, the Delft student team made a comeback and won the intense race by just a few kilometers.
After the race in South Africa, the team joined a Dutch trade mission to China. At the "Racing to the Future" event, they showcased the possibilities of their technology to ministers and companies. They tested Nuna 9S on a special circuit for autonomous vehicles, leaving everyone impressed. Many had never seen a solar car before!
Nuna 9S also later drove in Sweden through the forest among elk as a stunt to reveal the new name of their main sponsor.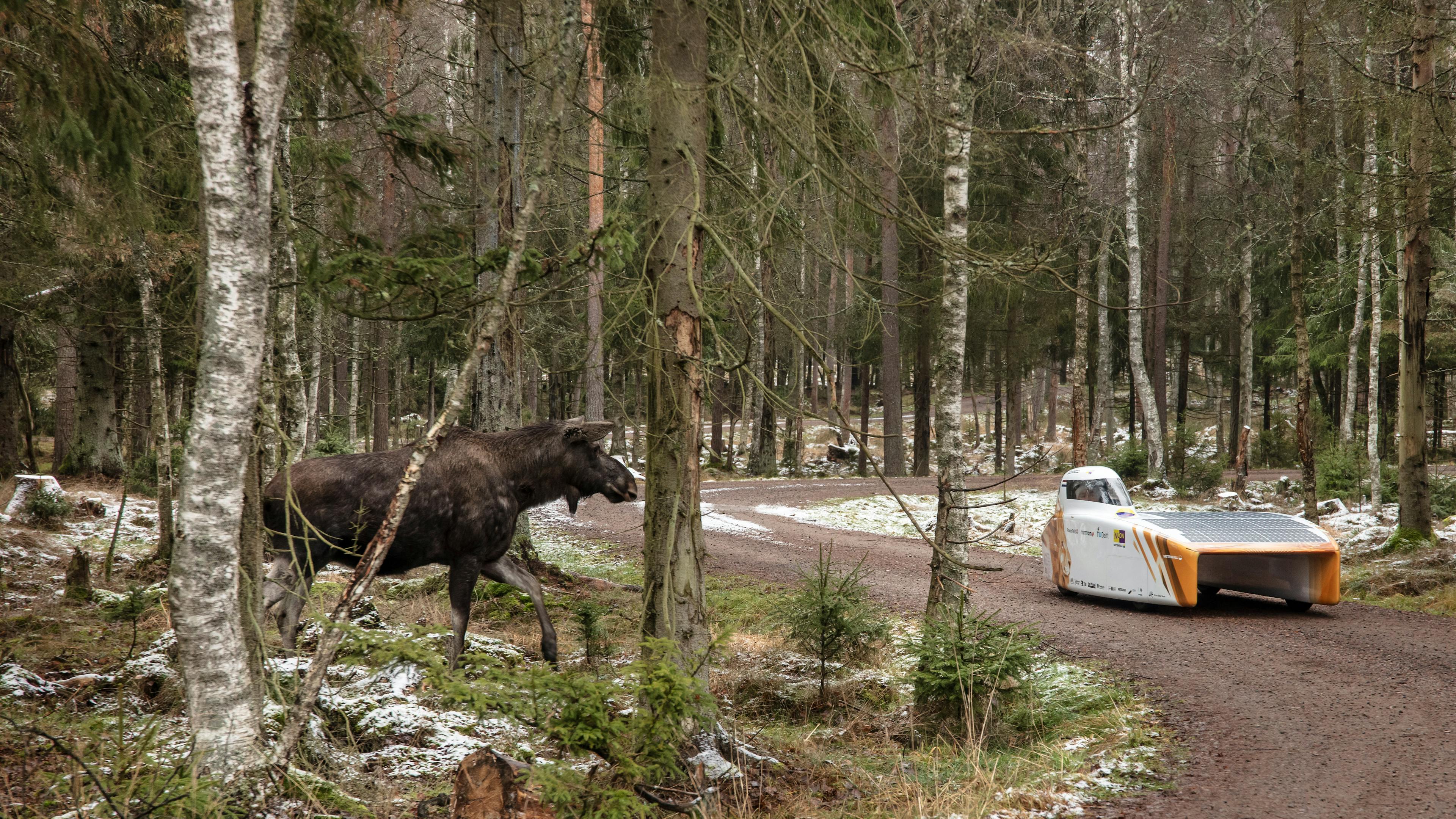 Statistics
Challenge
1st place — SASOL Solar Challenge 2018
Dimensions
3.3m x 1.5m x 0.98m
Solar panel
2.64 m2 Gallium Arsenide
Impressions