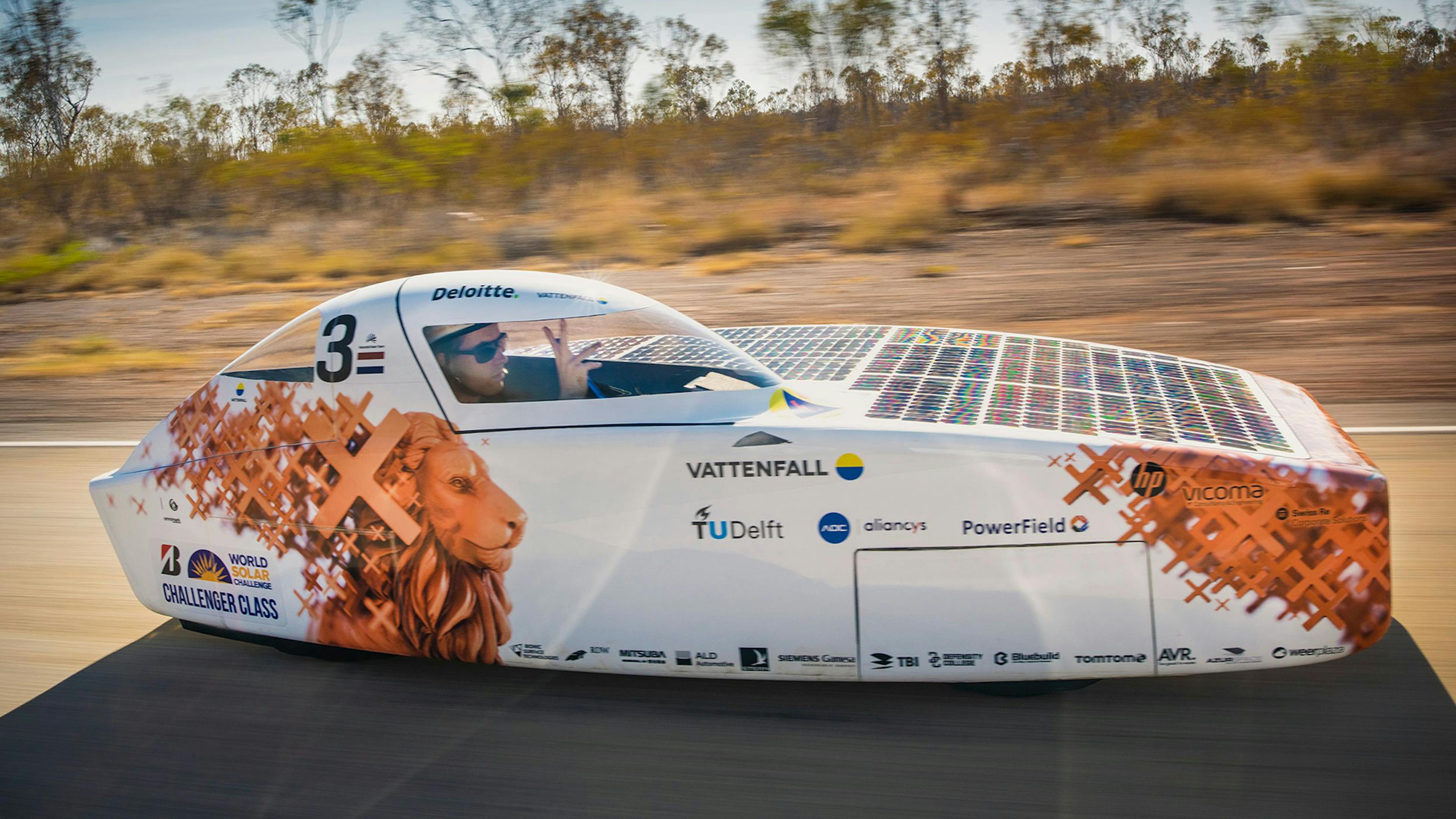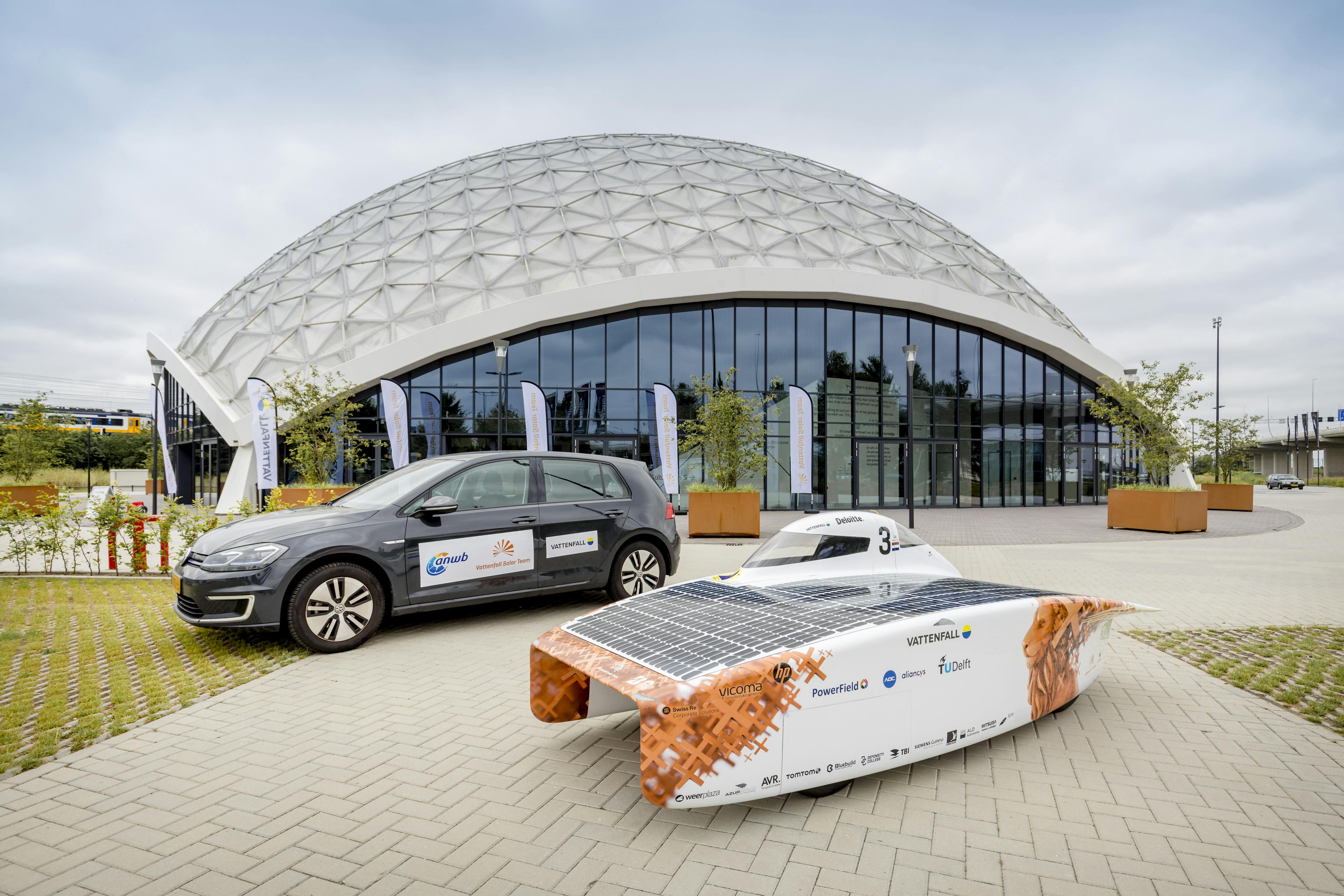 Smallest solar car ever
Nuna 10 is the smallest solar car ever built. There was still space in a small triangular area near the rear wheel to extend the side panel. By placing solar cells on this "flap," Nuna 10 became even shorter than its predecessor, Nuna 9. Unfortunately, during the qualification rounds, the aerodynamicist who came up with this invention scraped his own flap against the guardrail, damaging it.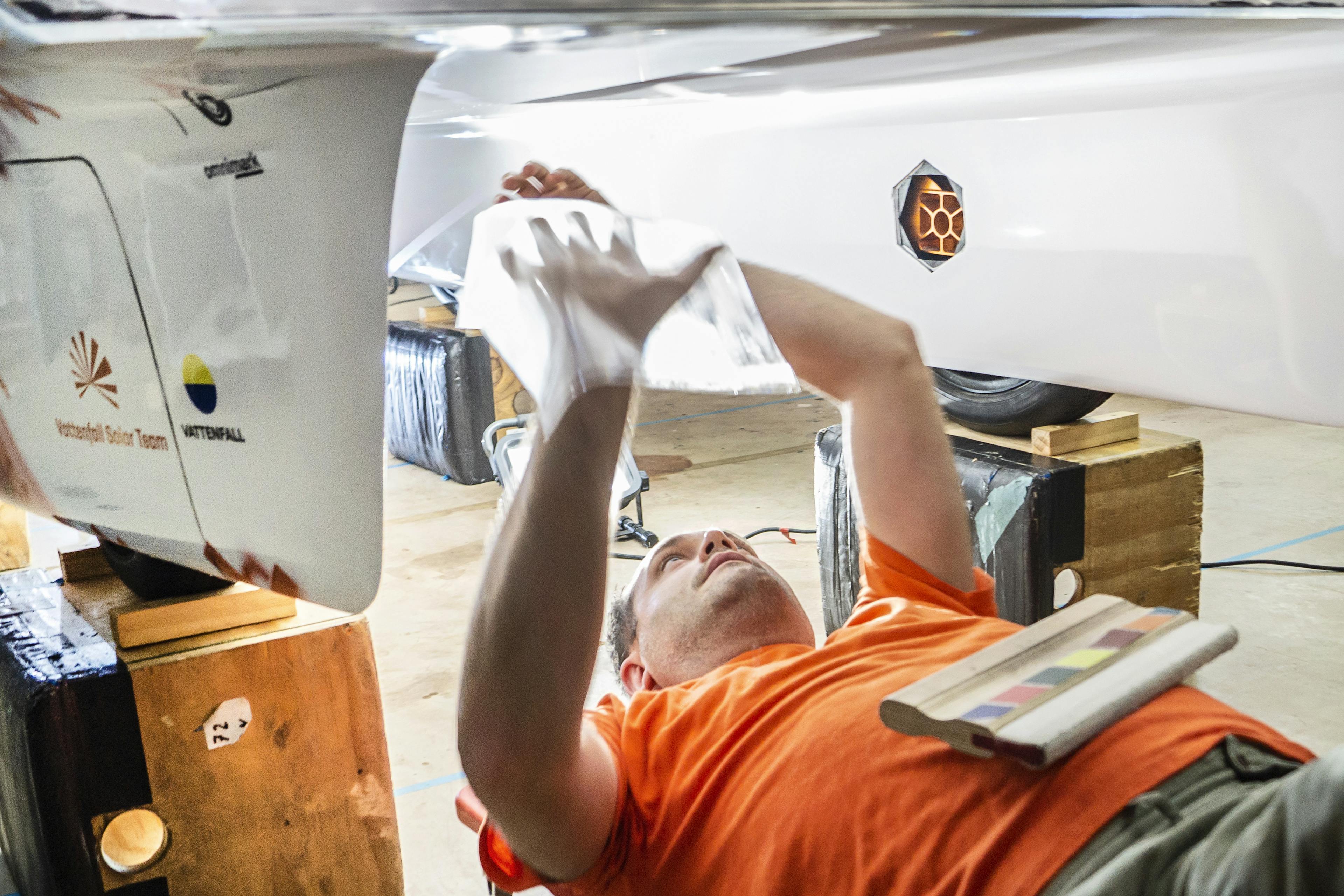 The secret weapon, sharkskin
A new innovation remained a secret until shortly before the start: Sharkskin. Inspired by real sharkskin, it improved airflow, reducing air resistance, allowing Nuna 10 to achieve higher speeds.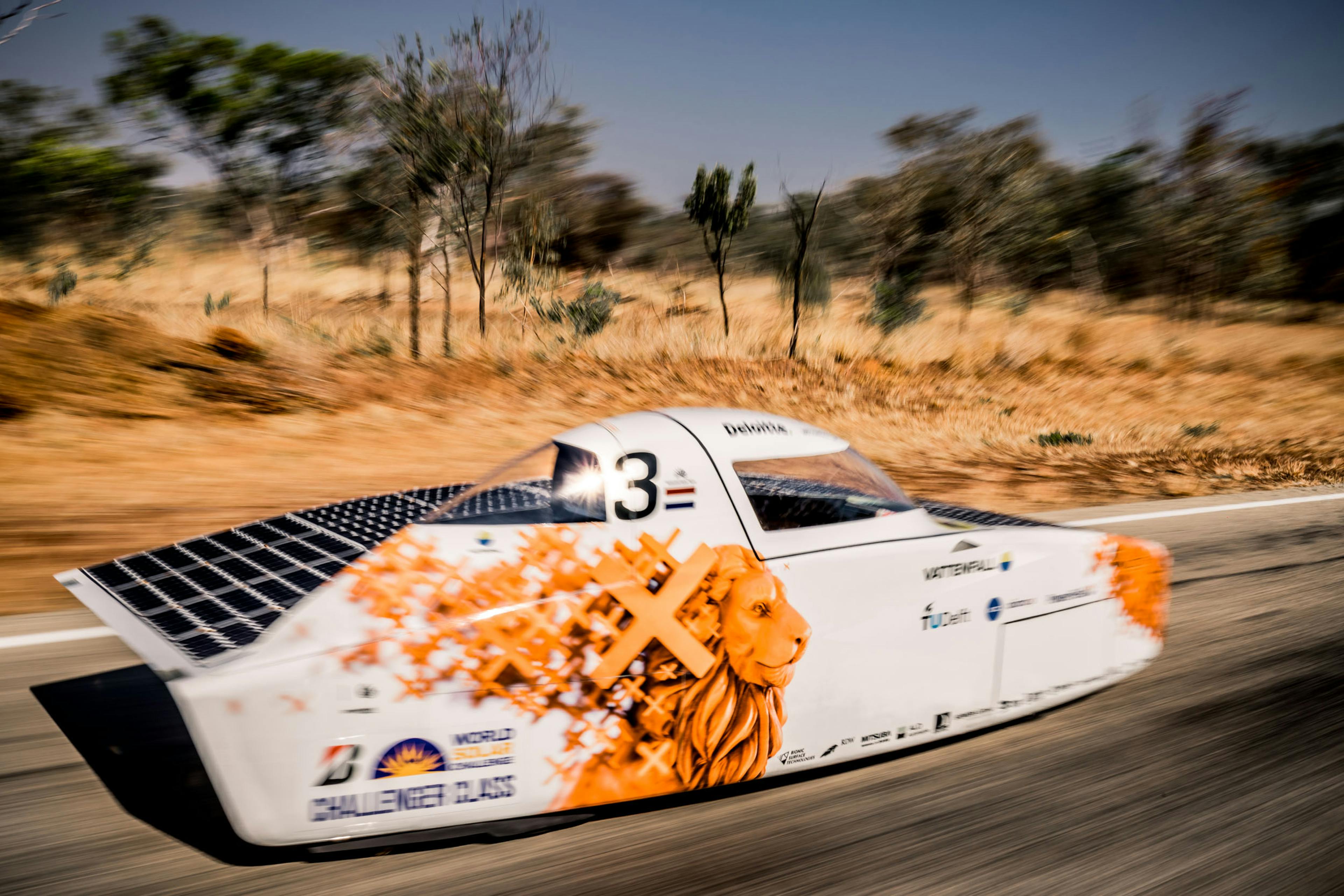 Sailing on the wind
In addition to solar power, Nuna 10 also harnessed the power of the wind. Its catamaran-like shape allowed it to "sail" on the wind, reducing air resistance and energy consumption when faced with crosswinds.
Nuna 10
For Nuna 10, the pursuit of victory turned into a fatal nightmare.
With only 250 kilometers left to the finish, Nuna 10 was in the lead. The competitor was just a few minutes behind, and the finish line and a chance for victory were getting closer. Suddenly, the driver smelled a burning odor and immediately stopped Nuna 10 by the roadside. As the driver exited the car, the smoke turned into flames, growing larger and larger. The solar car that had been worked on for over a year turned into ashes within minutes, witnessed by the team members.
Despite this enormous setback, the team decided to cross the finish line cheerfully, demonstrating unity and strength. Winning would have been a bonus, but the beautiful memories and friendships formed throughout the year would endure. They gave the only remaining piece of Nuna 10, the license plate, to the World Solar Challenge organization. This demonstrated the team's resilience and determination to overcome obstacles, no matter what.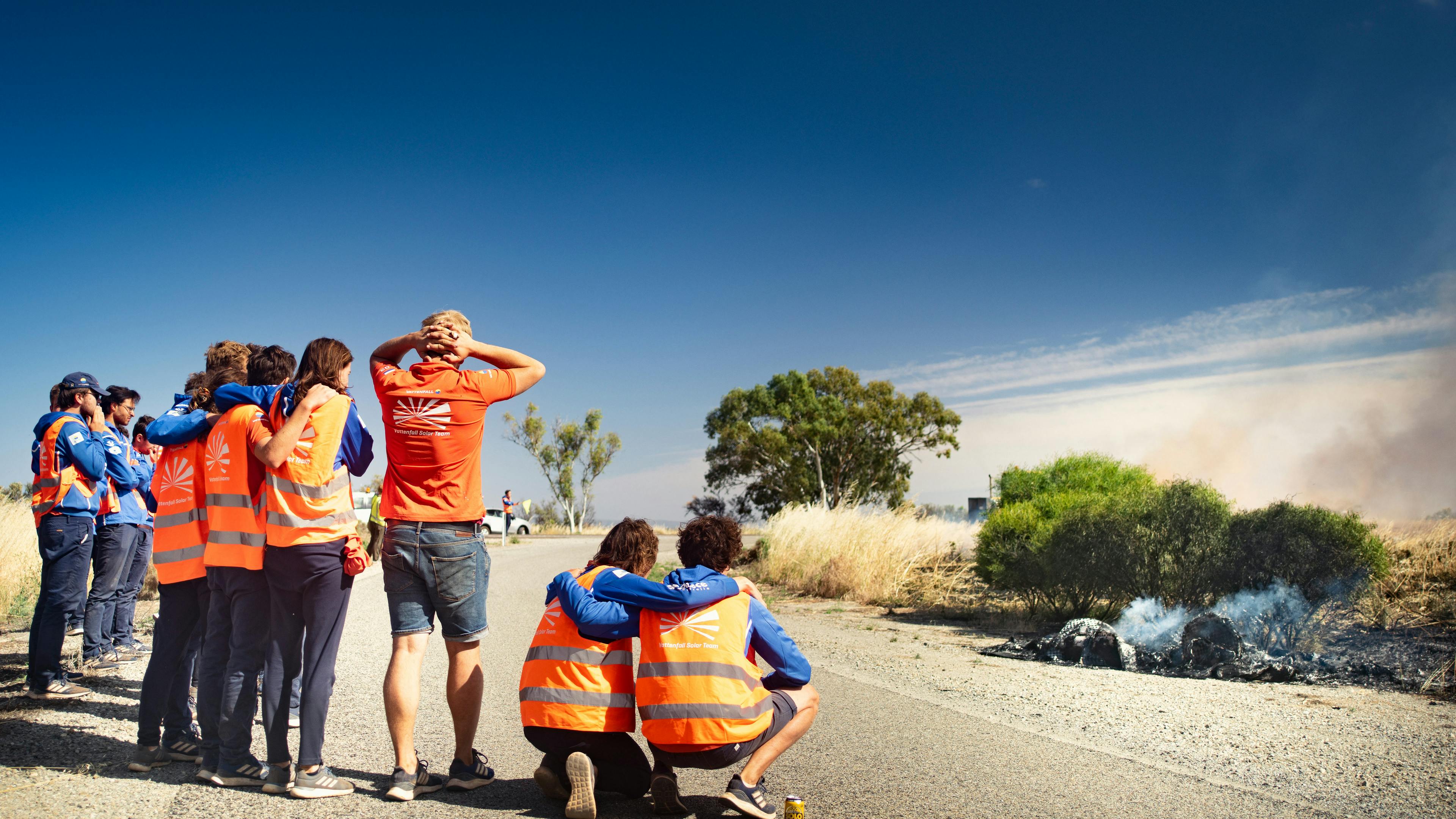 Statistics
Challenge
DNF — Bridgestone World Solar Challenge 2019
Dimensions
3.3m x 1.5m x 1.0m
Solar panel
2.64m2 Gallium Arsenide
Impressions