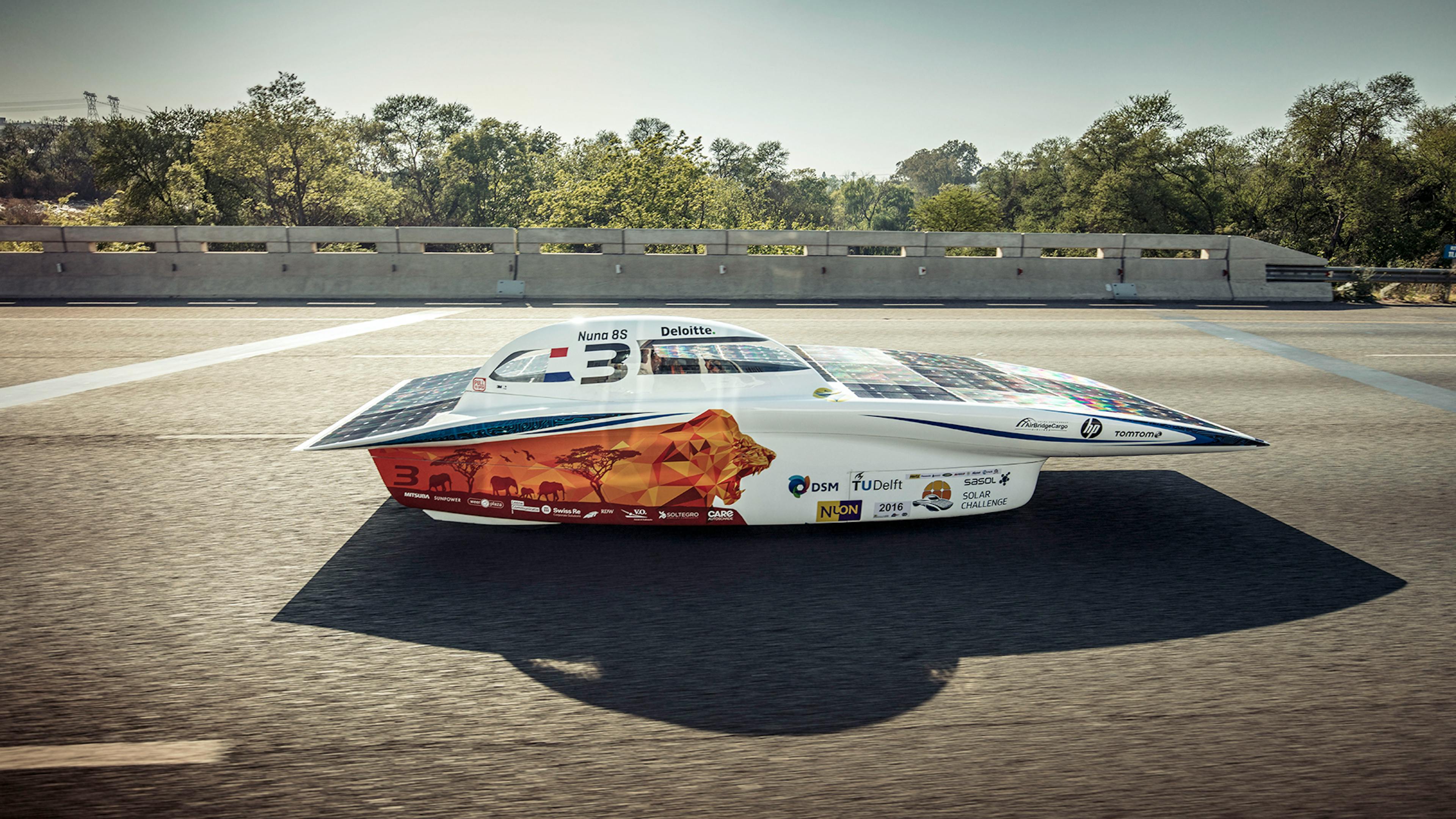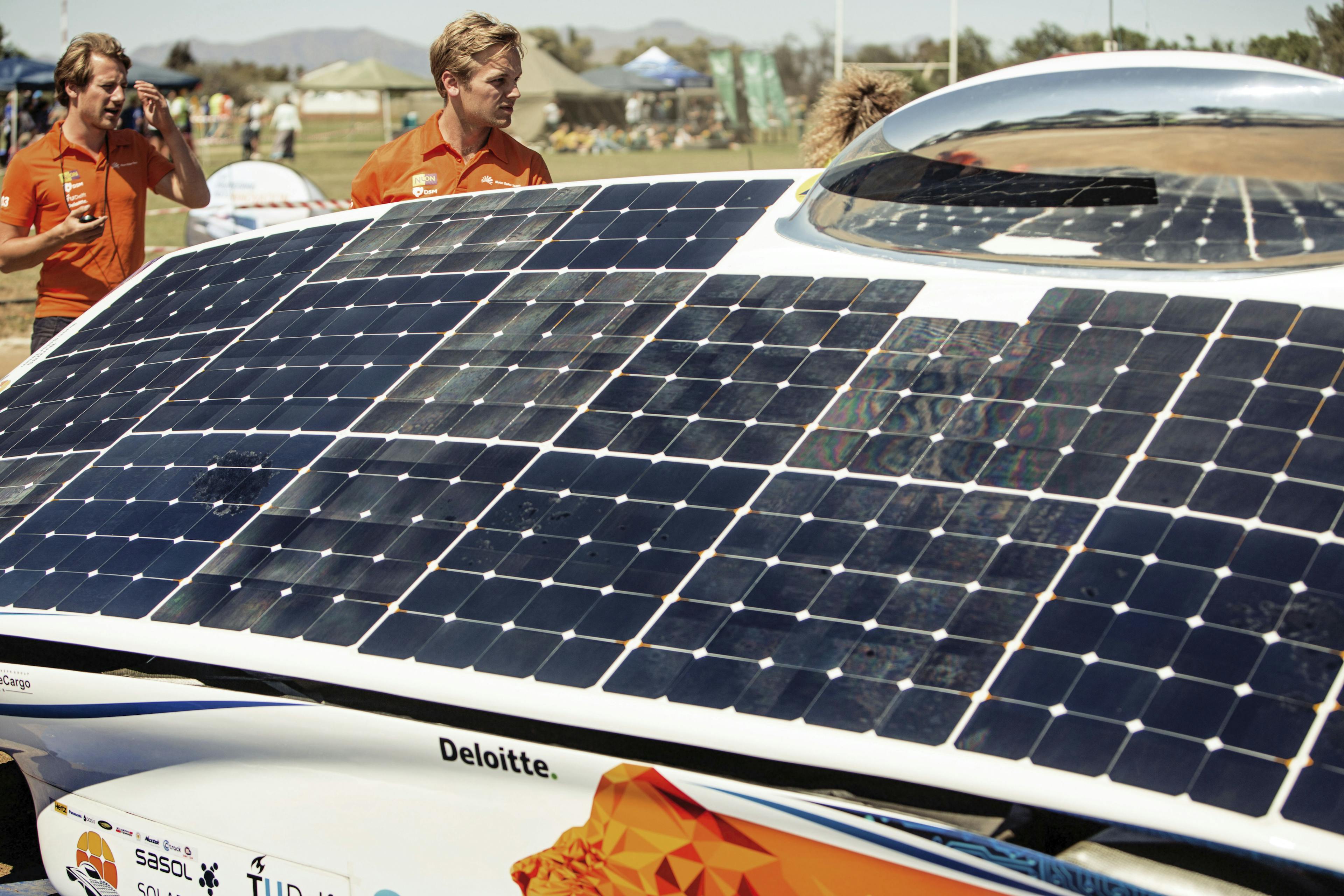 Light trapping technology
The team developed a solar panel specifically for South Africa, incorporating a "light trapping technology." This allowed better light guidance to the solar cells when the sun is low on the horizon, resulting in around one percent more energy production. While this might seem small, over the course of the entire race, Nuna 8S could cover approximately 200 kilometers more compared to the previous panel.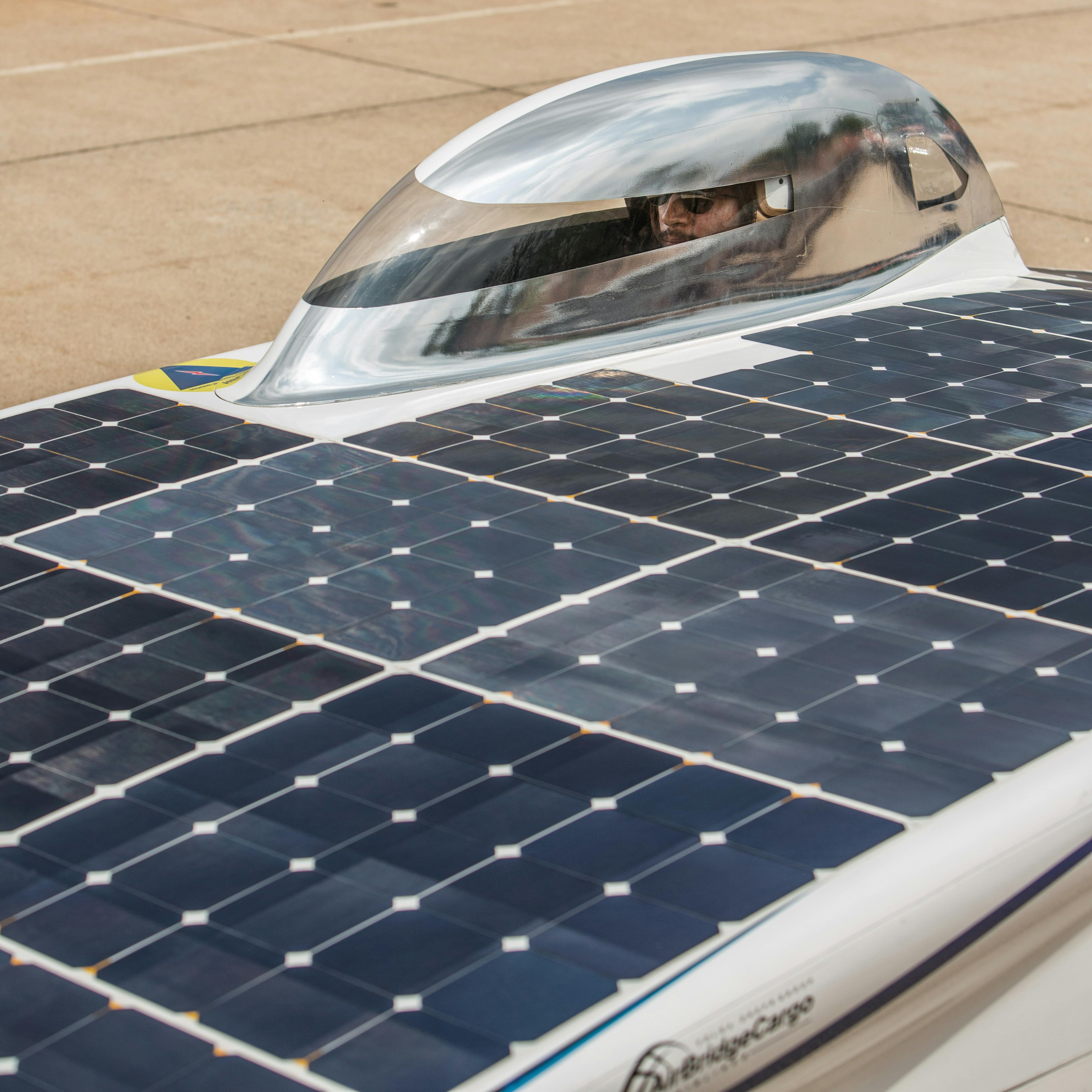 Reflection for more sun
The cockpit had a mirrored surface on the panel side. This reflection directed more sunlight onto the panel, enabling Nuna 8S to achieve higher speeds.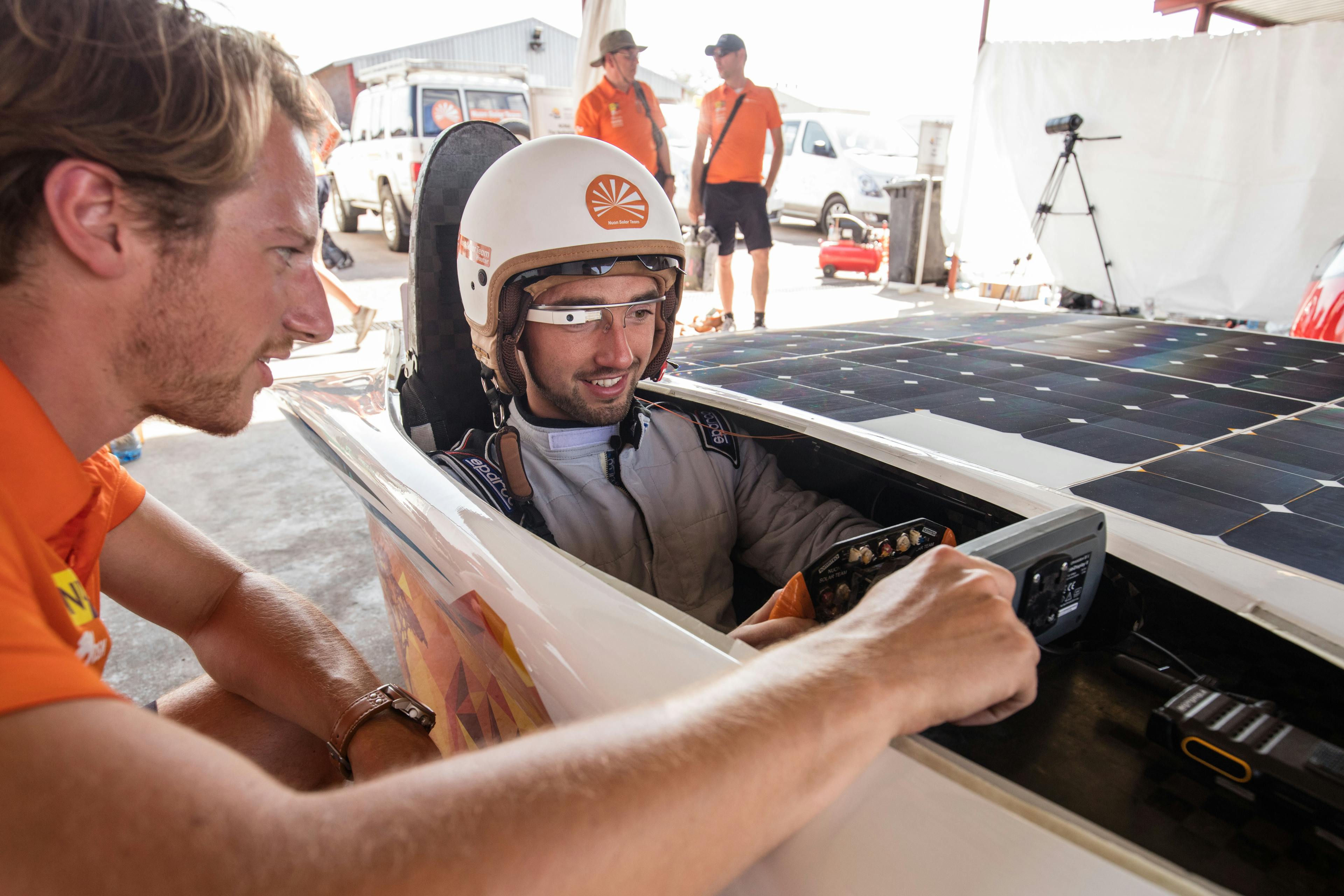 Google Glass
Nuna 8S featured a special augmented reality driver assistance system. The driver wore a unique pair of glasses known as "Google Glasses," which provided real-time information on how to optimize driving. This technology helped the team improve their old record during the qualification rounds.
Just one week before departure, Nuna 8S crashed during a test drive at Lelystad Airport. It was the day when the speed was pushed to the limit, as Nuna 8S sped at 120 km/h on the circuit. While negotiating a sharp turn with a groove on the road, the solar car started to skid and went off the road. The car's body suffered extensive damage, but fortunately, the solar panels remained intact. The team put in extra effort, working through nights, to repair Nuna 8S before departure. And they succeeded—despite having less testing time, they left for South Africa on time.
It wasn't an easy race. A collision with a barrier damaged the front of Nuna 8S, strong gusts of wind blew off the cockpit top along the way, and curious police officers caused a fifteen-minute delay. In the end, they won the race with 4716 kilometers on the odometer, leading the Japanese team by a margin of 173 kilometers.
Furthermore, the entire team visited Morocco to assist Moroccan solar teams with their solar cars. They shared knowledge about technical challenges, effective teamwork, and planning—critical aspects of winning a solar race. Later, the team took Nuna 8S to San Francisco. At the IDTechEx event, they presented their accomplishments and endeavors from the year alongside Google, NASA, and Intel.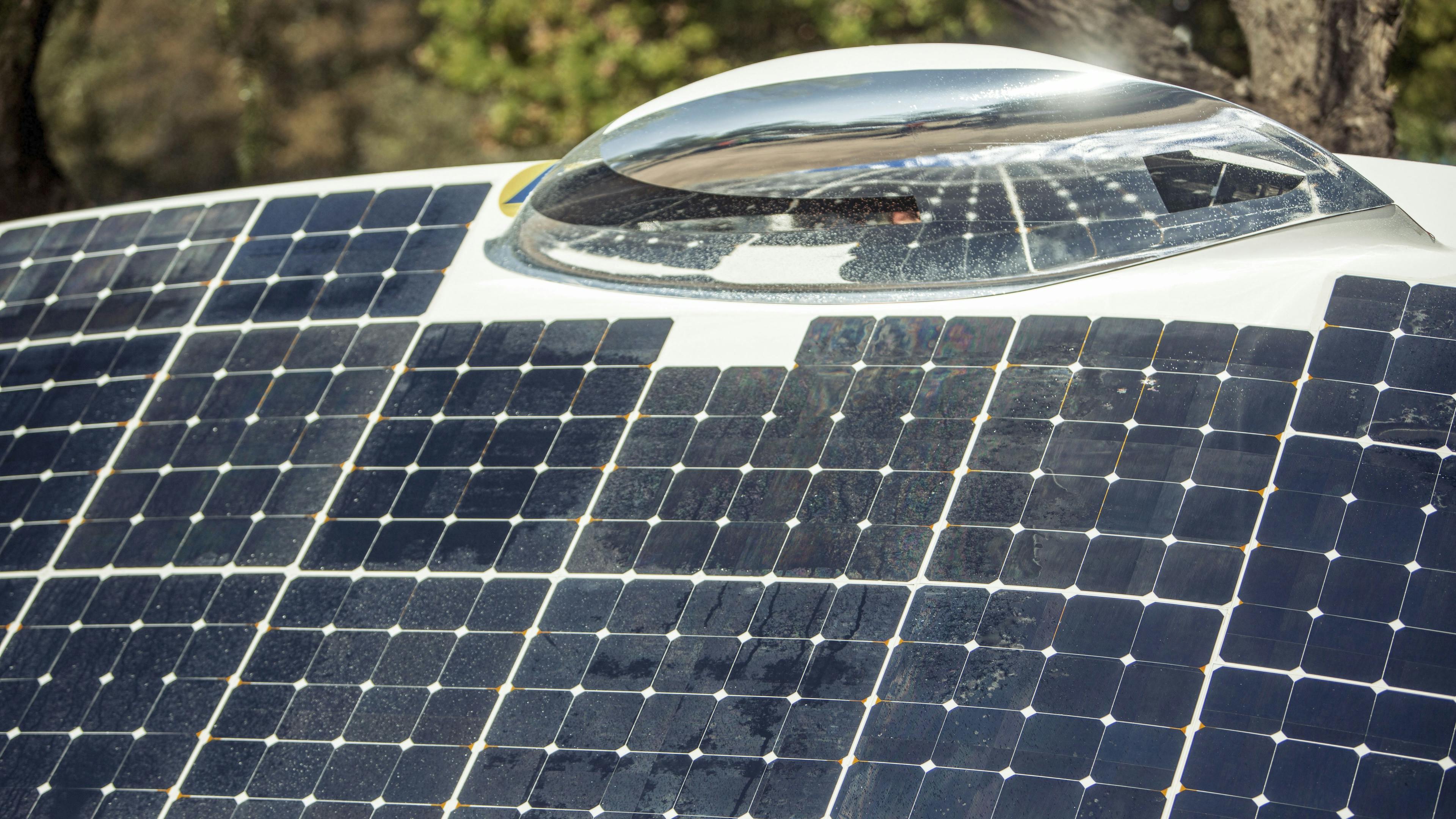 Statistics
Challenge
1st place — SASOL Solar Challenge 2016
Dimensions
4.5m x 1.75m x 1.12m
Impressions