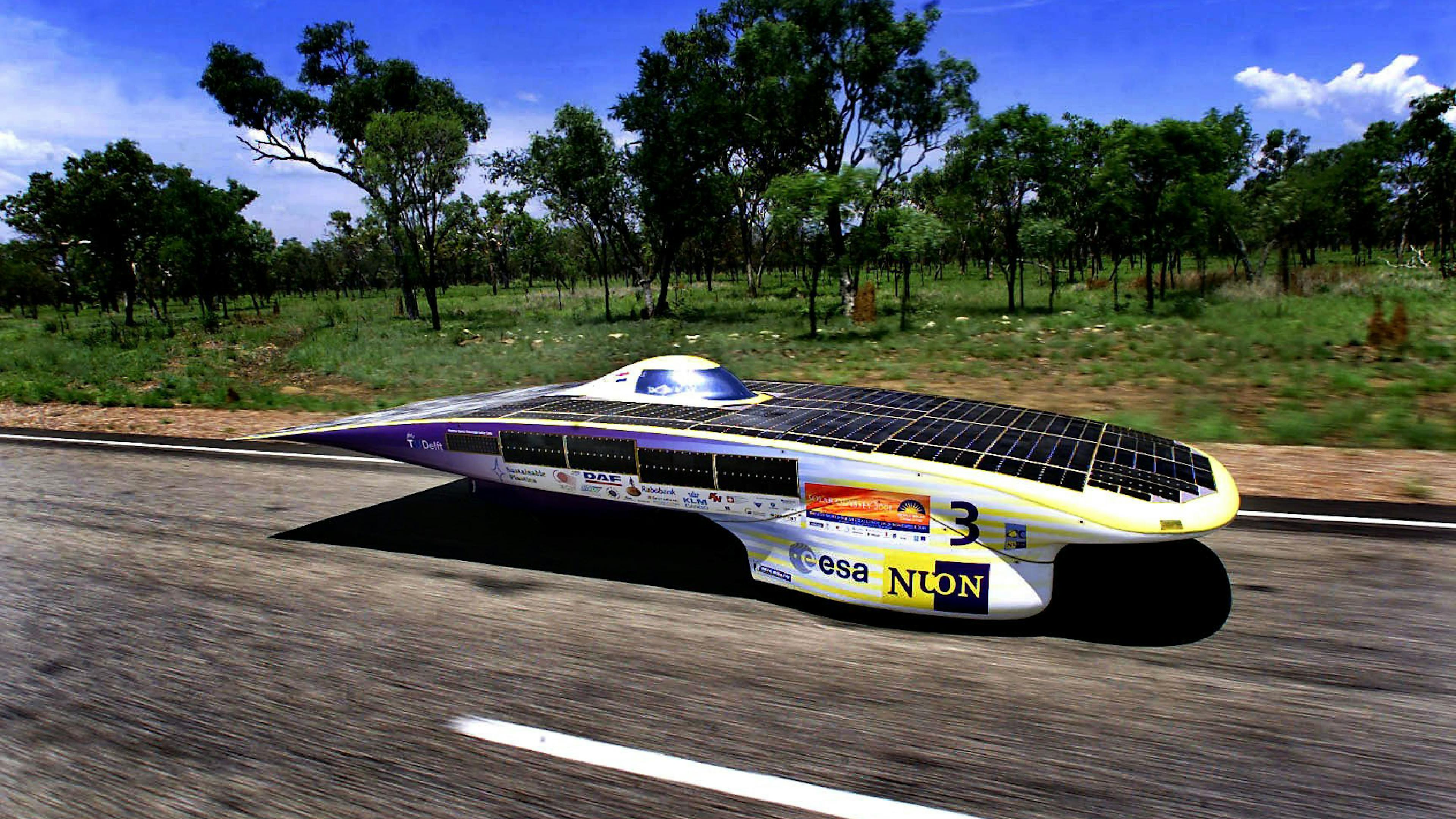 An unusual cockpit
Did you know that with the first solar cars, the entire top had to be lifted to open the cockpit? When the driver wanted to exit, many team members had to assist in lifting off the top part.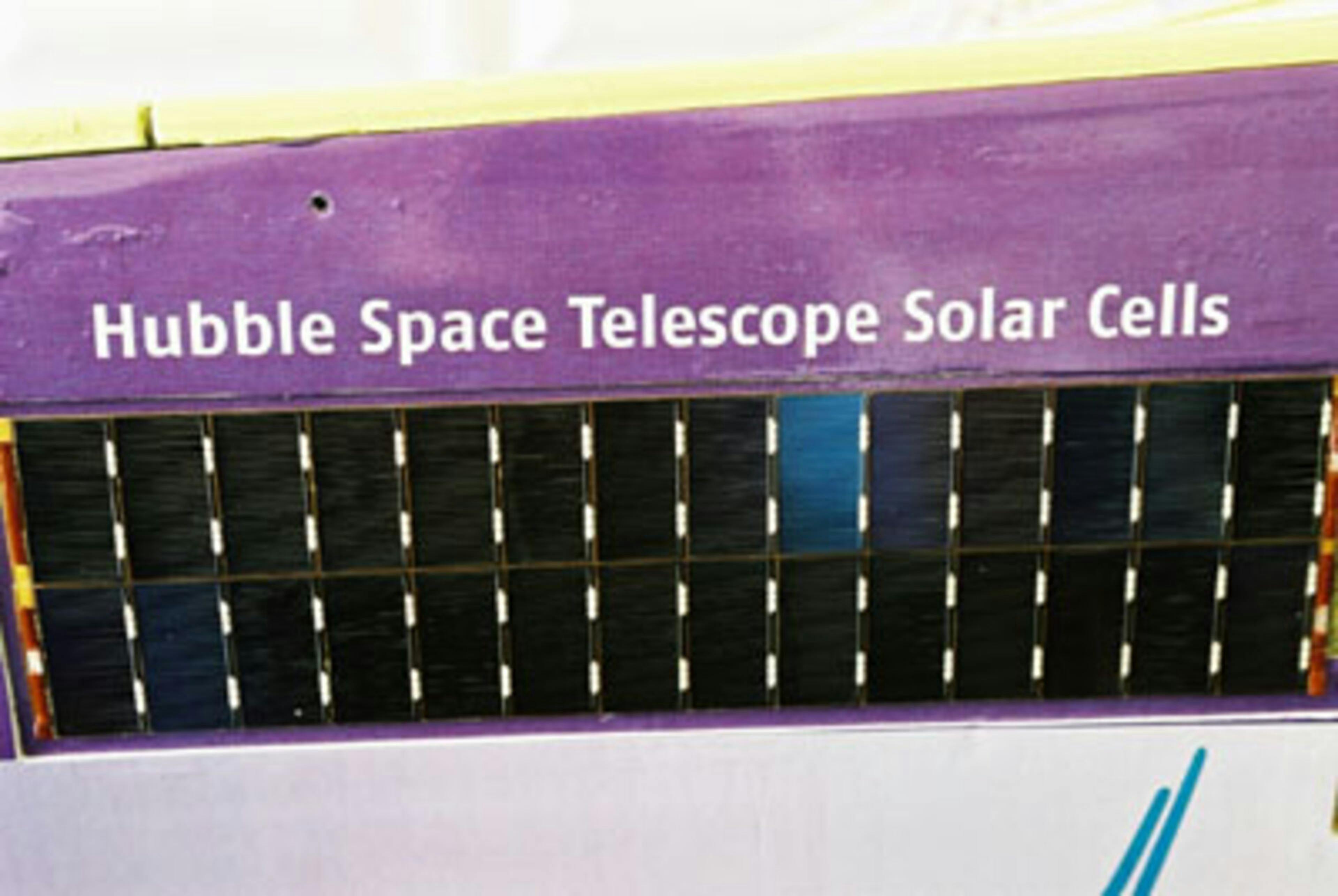 A special gift
Some of Nuna's solar cells come from the panel of the Hubble Space Telescope. ESA astronaut Claude Nicollier brought these back to Earth on the space shuttle in 1993 and donated them to the team a few years later. The Hubble telescope was launched in 1990 and is still operational to this day.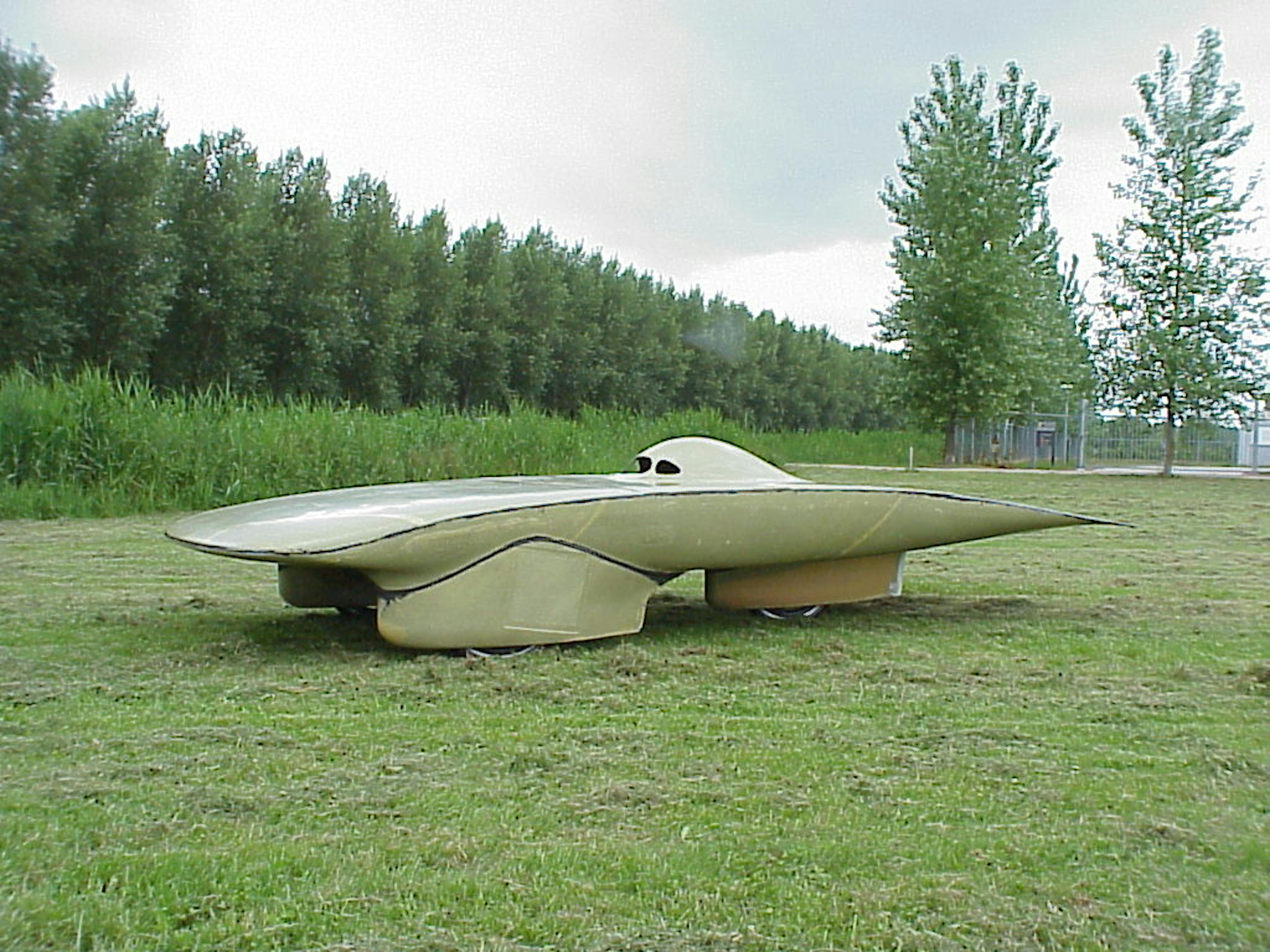 Metal body
Nuna's chassis is made of metal and Kevlar-reinforced carbon fibers, which are also used in space technology. Nevertheless, the car was heavy – Nuna weighed a hefty 280 kilograms. That's more than twice as heavy as the solar cars of the new generation.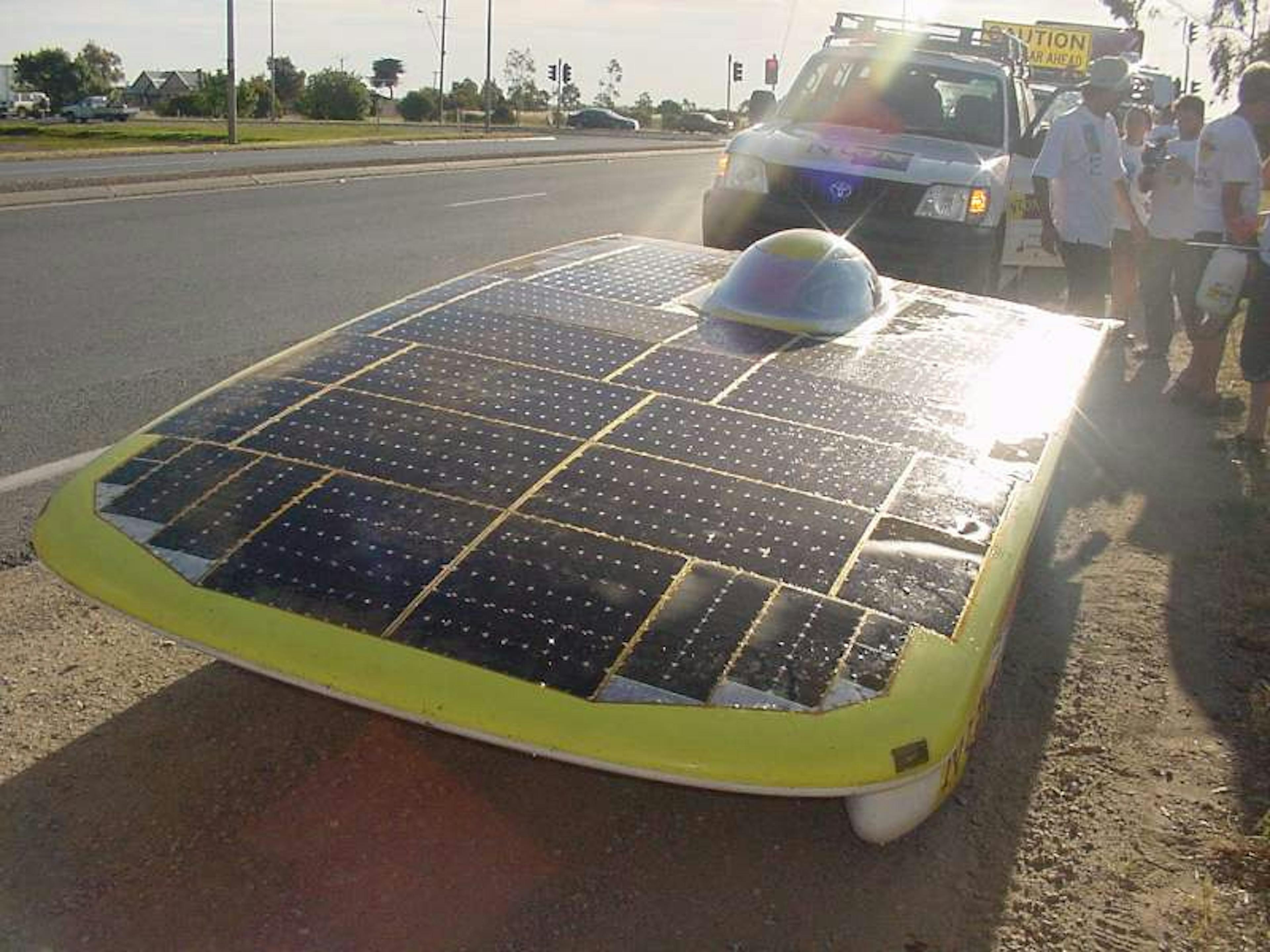 Space technology
Nuna was equipped with test cells that were developed for satellites. ESA hadn't even used these solar cells in space yet, and they were already on Nuna. The first time these cells went into space was on the demonstration satellite SMART-1, which departed for the Moon three years later, in early 2003.
Nuna
After watching the movie 'Race the Sun,' nine TU Delft students had the dream to build a solar car and participate in the World Solar Challenge in Australia. They asked Wubbo Ockels, the first Dutch astronaut, if he wanted to help them. He was willing, but under one condition: they wouldn't just participate, but they had to win!
Within eighteen months, they built their first solar car with the latest technologies, using only knowledge and no experience. They learned a lot from space exploration. For instance, Nuna had old solar panels from the Hubble Space Telescope, many race protocols were derived from manned space missions, and the training schedules for the drivers were based on astronaut training.
The nine students competed against professional teams, including former champions Honda and Mitsubishi. The team went all out to complete the race in just four days. Just before the penalty time would kick in for driving too long in one day, Nuna crossed the finish line in Adelaide. The incredible had been achieved – the student team won the prestigious World Solar Challenge in 2001, making history as the youngest and the first debutant winner ever!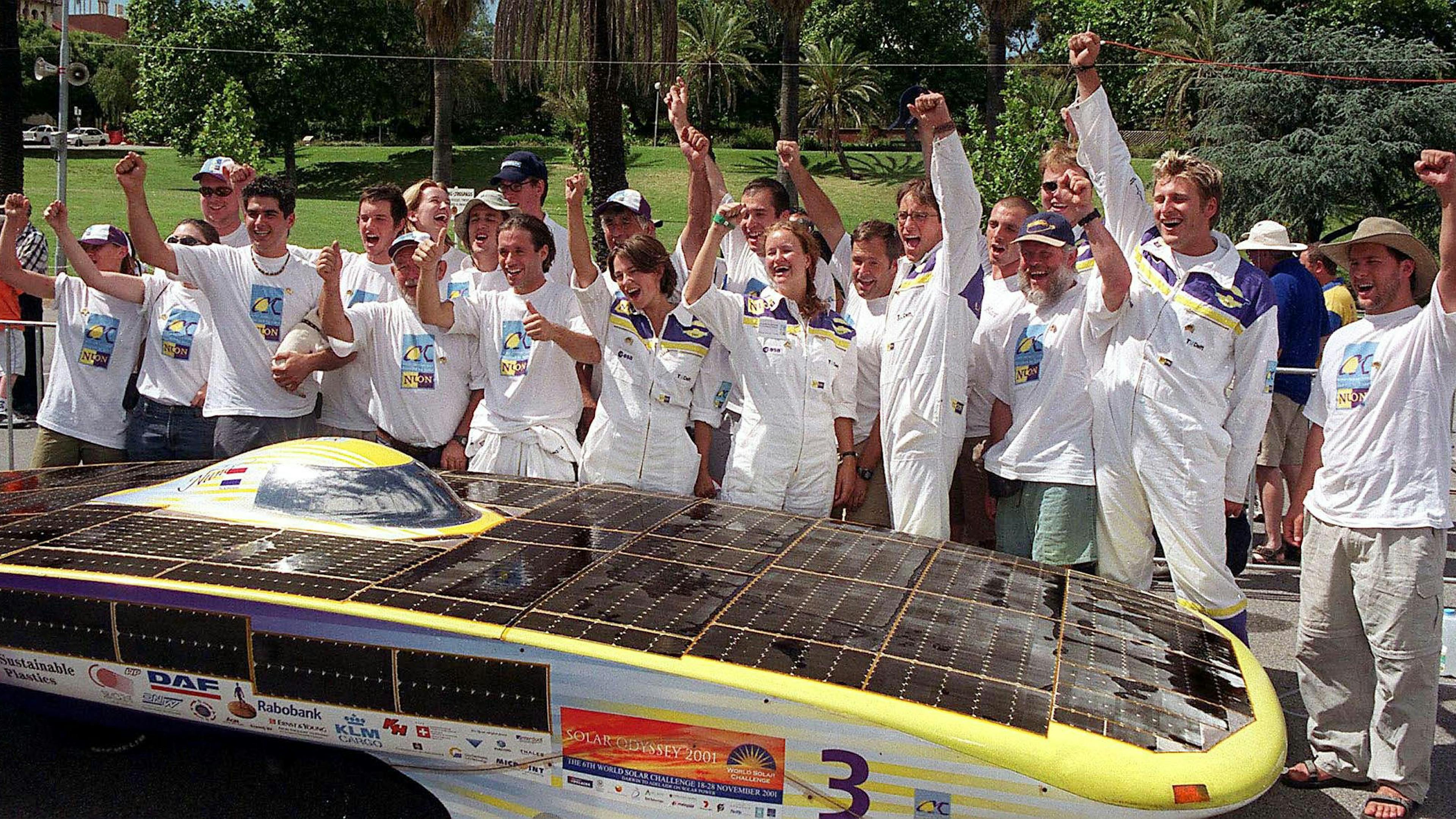 Statistics
Challenge
1st place — Bridgestone World Solar Challenge 2001
Dimensions
5m x 1.8m x 0.97m
Solar panel
8 m2 Gallium Arsenide
Impressions