Brunel Solar Team develops new solar car for Australian World Championship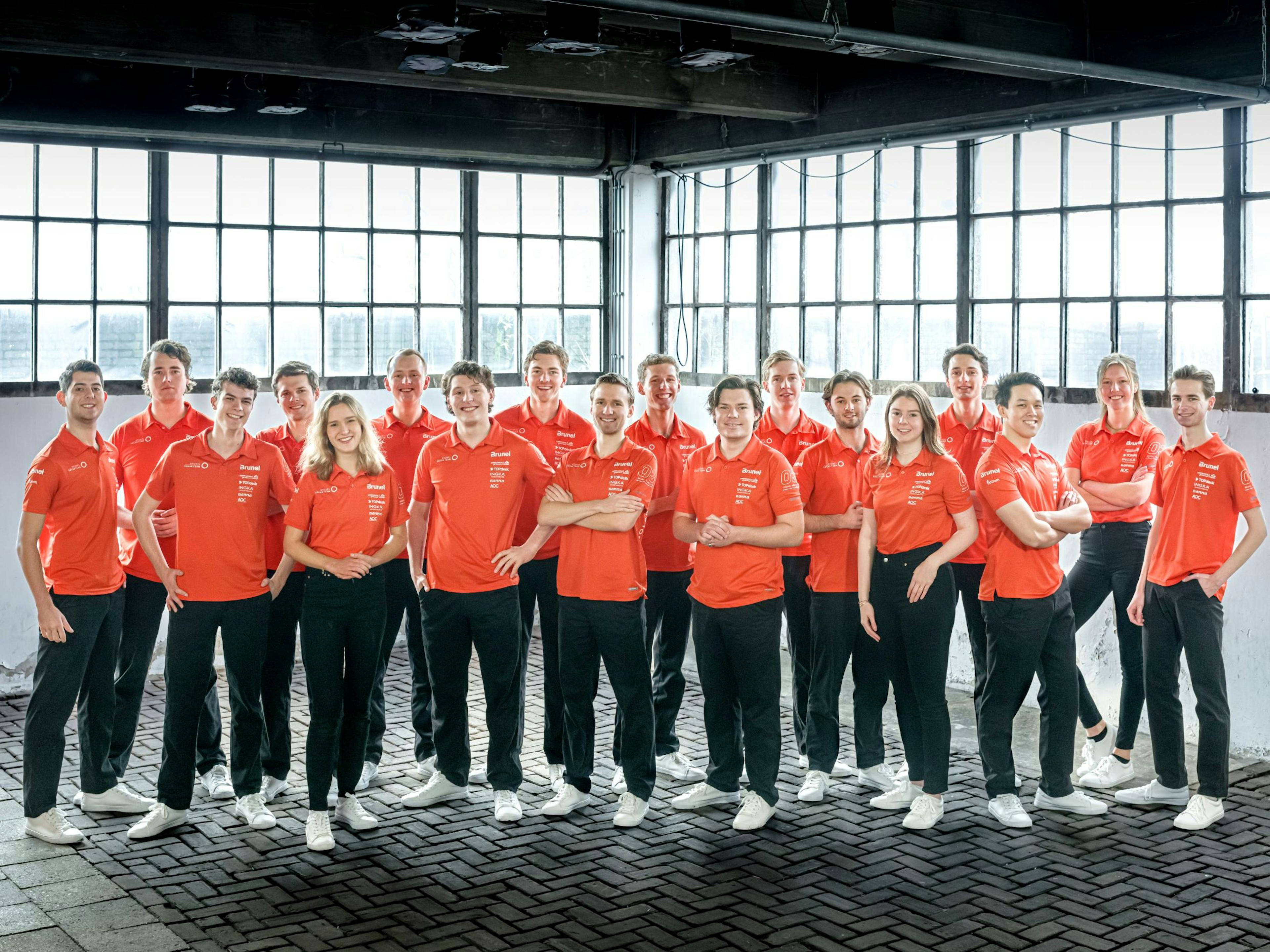 Team Nuna 12 - Foto credits Jorrit Lousberg and Hans-Peter van Velthoven
The team of students from the TU Delft will build a brand new solar car this year. The team, consisting of 18 students, will participate in the Bridgestone World Solar Challenge in Australia. "Covid-19 cancelled the race last year, the race before our car burned down just before the finish. This year we will do everything we can to bring the trophy back to Delft!" Team leader Lennart Hessels.
The last few years have not been easy for the team. The burning down of the solar car 'Nuna X' just before the finish (in 2019), the corona crisis and the third place in the Solar Challenge Morocco are still fresh in memory. Fortunately, the previous team managed to win the first place in the Sasol Solar Challenge in South Africa after a nervous race against, among others, the current world champion and neighboring Belgium. This year the new team will do its best to regain the first place in the world championship, which takes place every two years. "The race in South Africa gives us new strength, it feels good that the team has won again. Now it is up to us to be the first to get over the finish line on the world stage in Australia. We will have to build an even more efficient car, a big task, but I am confident that we will do everything we can to obtain that goal," says Lennart.
Nuna to Australia
In October, the team will participate in the Bridgestone World Solar Challenge in Australia for the 11th time. The route runs from northern Darwin over a route of more than 3,000 kilometers, across the outback to southern Adelaide. Teams from all over the world are fighting together to win the title at this world championship of sun racing. The Brunel Solar Team can call itself the most successful team with as many as 7 world titles on its behalf. Lennart: "It's going to be a very exciting race now that the competition is getting better. It is likely to involve 45 teams from around the world, including teams from top universities such as MIT and Stanford. In addition to competing with the other teams, the route is also quite a challenge. Racing across the outback in just a few days, a great adventure."
Pushing limits
This year, the team will design, build and test a new solar car. With this, the team wants to win the race in Australia, but they also have another important goal. "We want to inspire people in the field of sustainability through technological innovations. By showing what's possible in the field of renewable energy, we hope people become aware of their own impact and the possibilities to reduce it," says Lennart. For example, the team regularly brings their solar car "Nuna" to various events and also brings her to schools across the Netherlands.