Well prepared for an EHBO course on pocket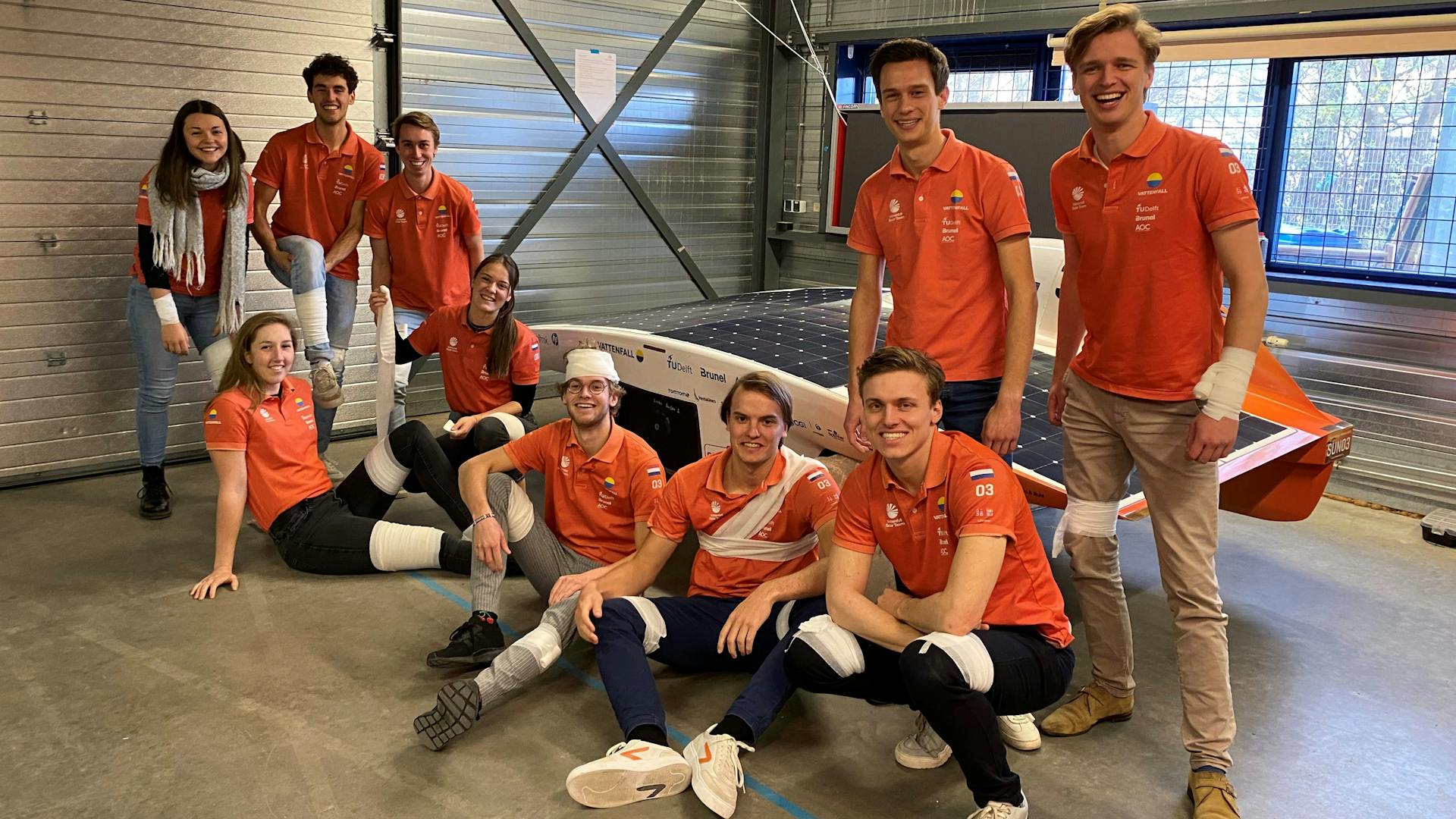 Next September, the Brunel Solar Team will participate in the Sasol Solar Challenge in South Africa. Here, the team will travel a distance of 4000km in eight days with a self-made solar car, from Johannesburg to Cape Town. During this race, all team members have their own roles. A racerol like a rider will probably hit you first, but there are many more tasks that need to be shared. We also have a security officer in the team. This person ensures that everything runs safely and directs the team when an emergency occurs. It is therefore important that this person has knowledge of EHBO.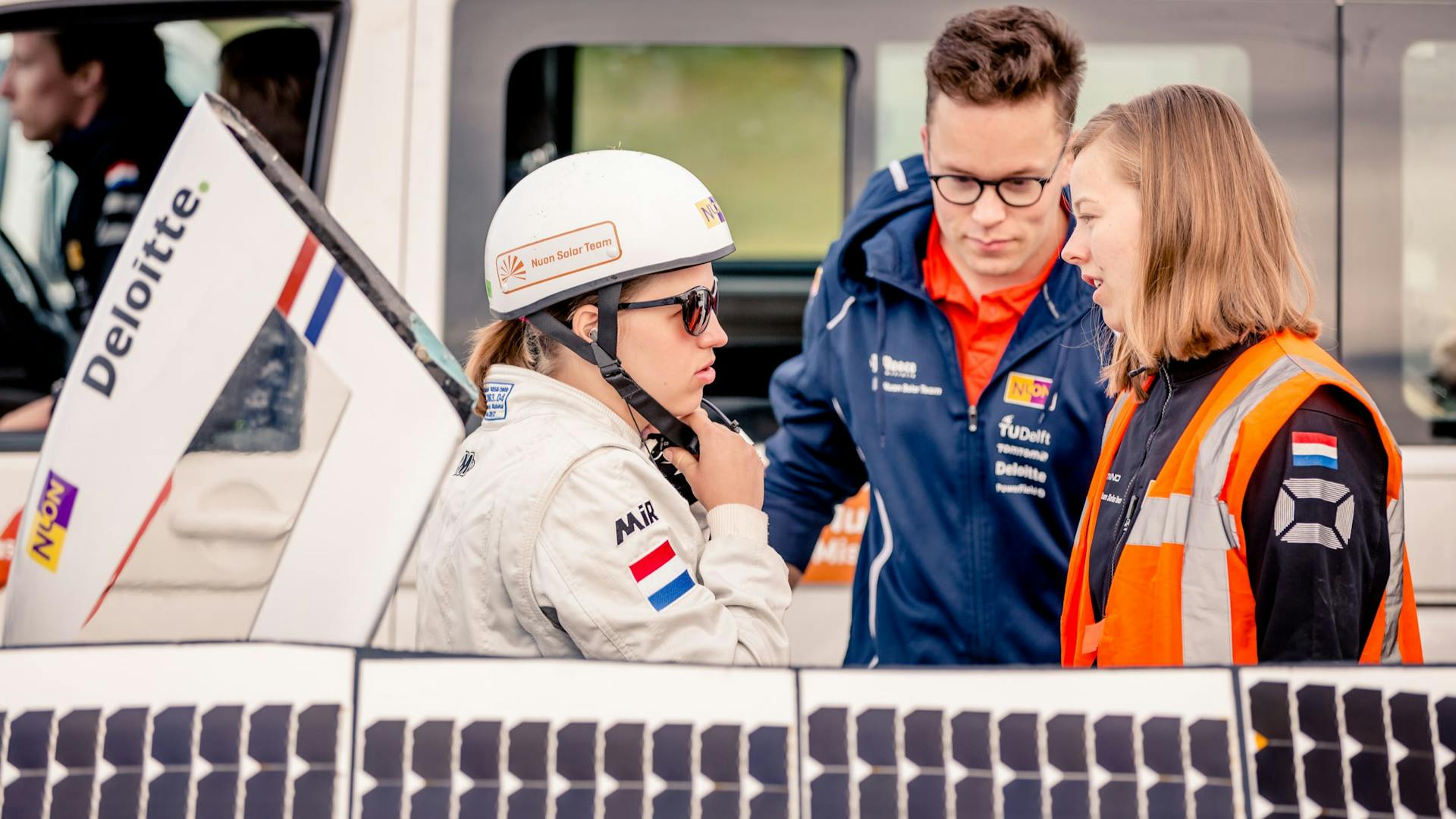 So why did we choose to attend the EHBO course with the whole team, when only one person is the safety officer during the race? This is because we believe it is important that everyone is aware of the latest knowledge of EHBO. It is, of course, very cool to be allowed to participate in a solar race, but a race involves risks. Look at the Formula 1. Therefore, we want to prepare everyone as well as possible for situations that could happen. Safety comes first.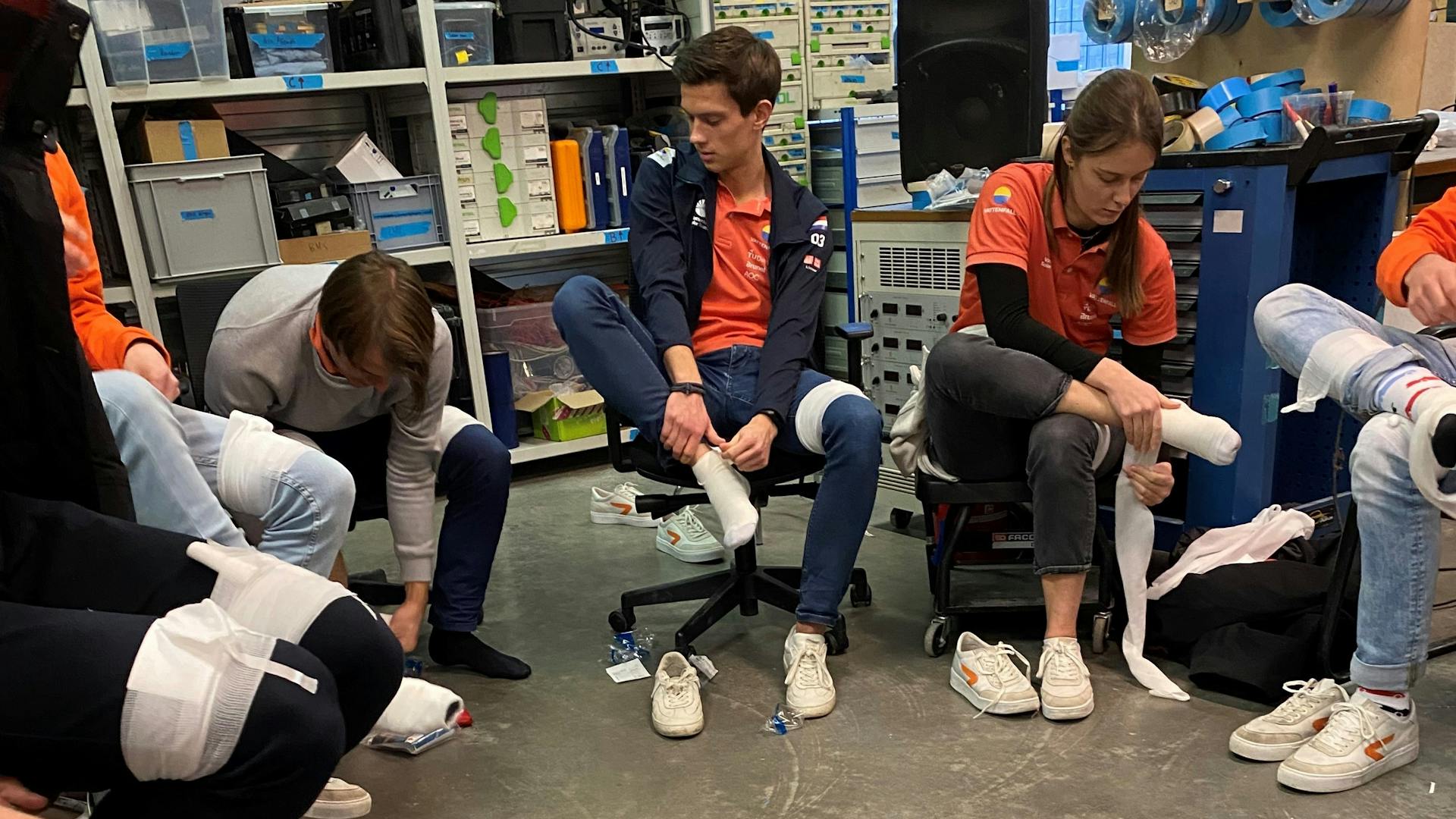 Thanks to the Red Cross, we can soon be well prepared for South Africa. Even in our home at the workshop, EHBO knowledge is very important. Although we work carefully at the workshop, the possibility of an accident is never ruled out. It is great to know that there is a team that knows what to do in such a situation. Do you want to know what to do in an emergency or want to be ready for your friends and family? Join the Red Cross for an EHBO course!