Monthly update: March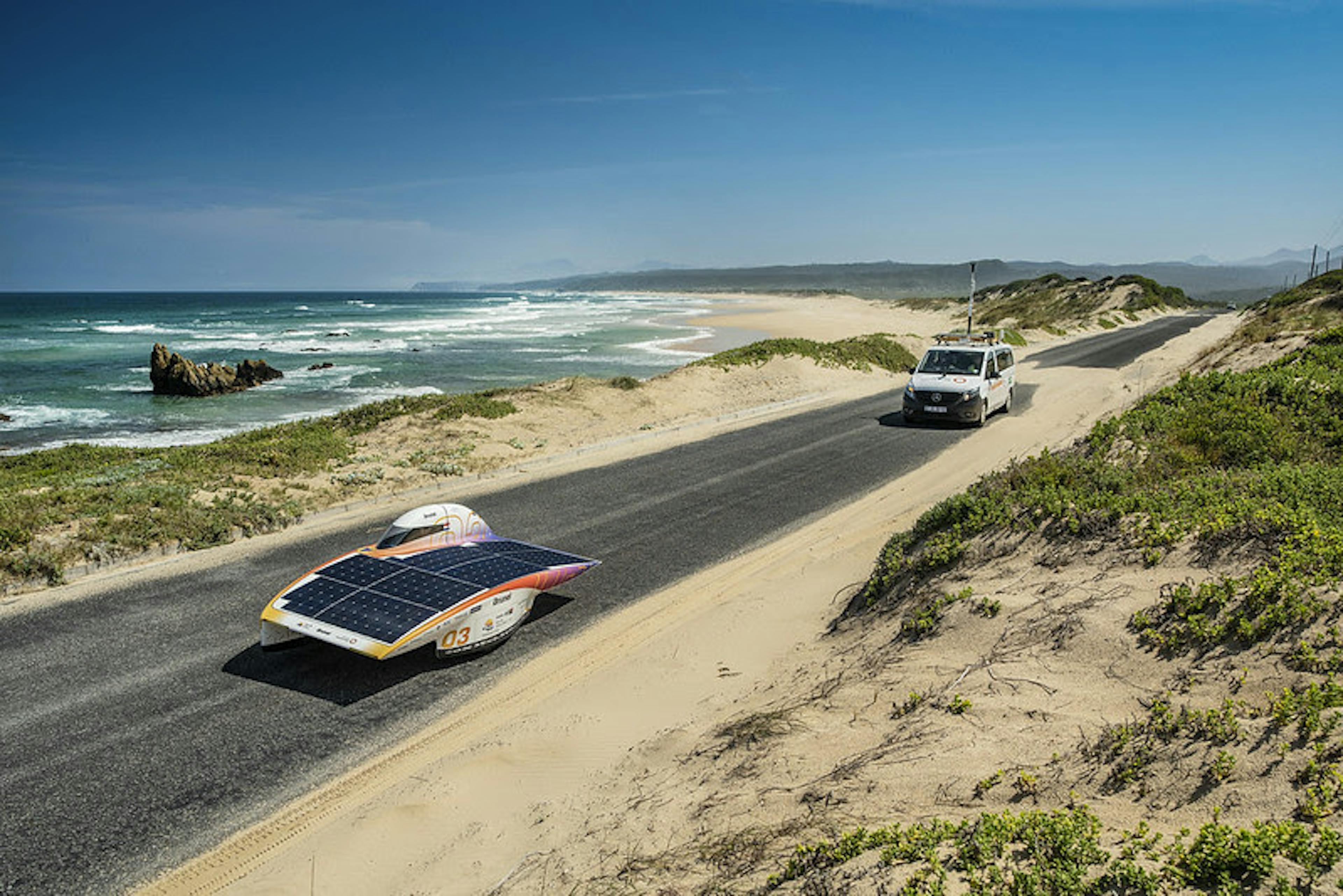 Nuna 11s enjoying a drive by the sea. Photo: Hans-Peter van Velthoven
Project update
As described in the intro, 6 team members now live in Zwolle to produce our Nuna. Helped by Tom and Stefan, two students from Windesheim University of Applied Sciences, they will throw themselves into production for the next three months. The past two weeks have been all about settling down in this new city. Our new living and production locations were completely empty, so our production crew became experts in interior architecture and scouring Markplaats for cheap furniture. Now the locations are set up and the production crew has begun the first lamination sessions, laying down the carbon layer by layer and curing it with resin. 

Of course the crew is not on their own in Zwolle, there is continuous contact between Zwolle and Delft and several team members have already traveled to Zwolle to help them out for one or more days. Also, at this stage we notice all the more how important our alumni are to us. As almost everyone in Zwolle is learning how to lay carbon for the first time, it's really valuable that some of our alumni also frequently visit Zwolle to guide us in processes. Lastly, the counselor of Sustainability in Zwolle visited and opened our production location!

Despite the rush that a new phase brings, we are only more excited about the project and how we see our own solar car taking shape.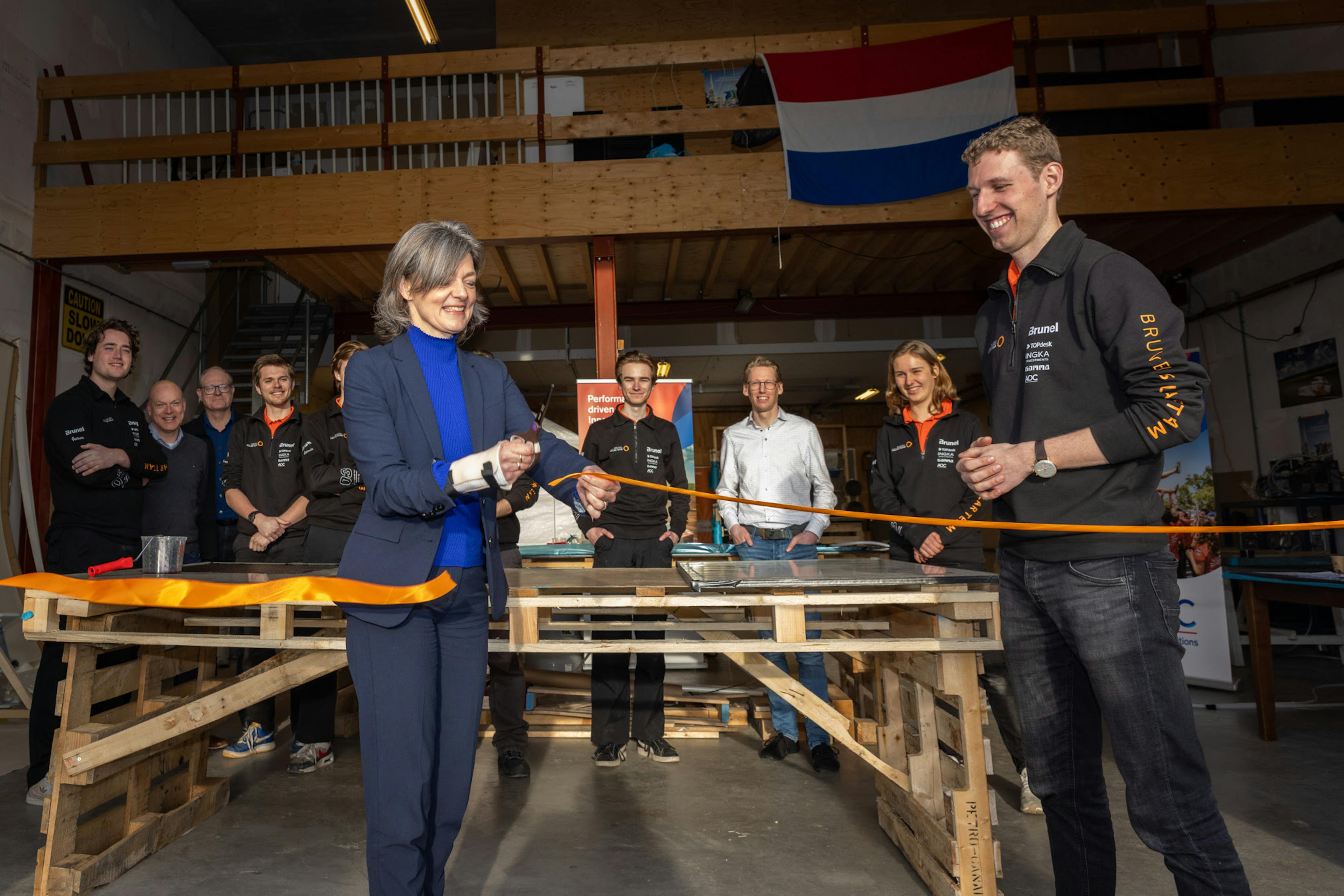 The counselor of Sustainability opening our production location. Photo: Bulletray photography
Schooltour
While the crew in Zwolle has started the production phase, we also started our schooltour. We visit the schools of all our team members and show the youth what it is like to build and race a solar car. So far, we have had nothing but excited children that want to know everything about futuristic looking vehicle. The schooltour is also a moment where you zoom out a bit: You visit the place where a lot of your memories have been created. You also think about how you looked towards our project back then. Many of us were familiar with the solar team as a fascinating project, and now we're all a part of it!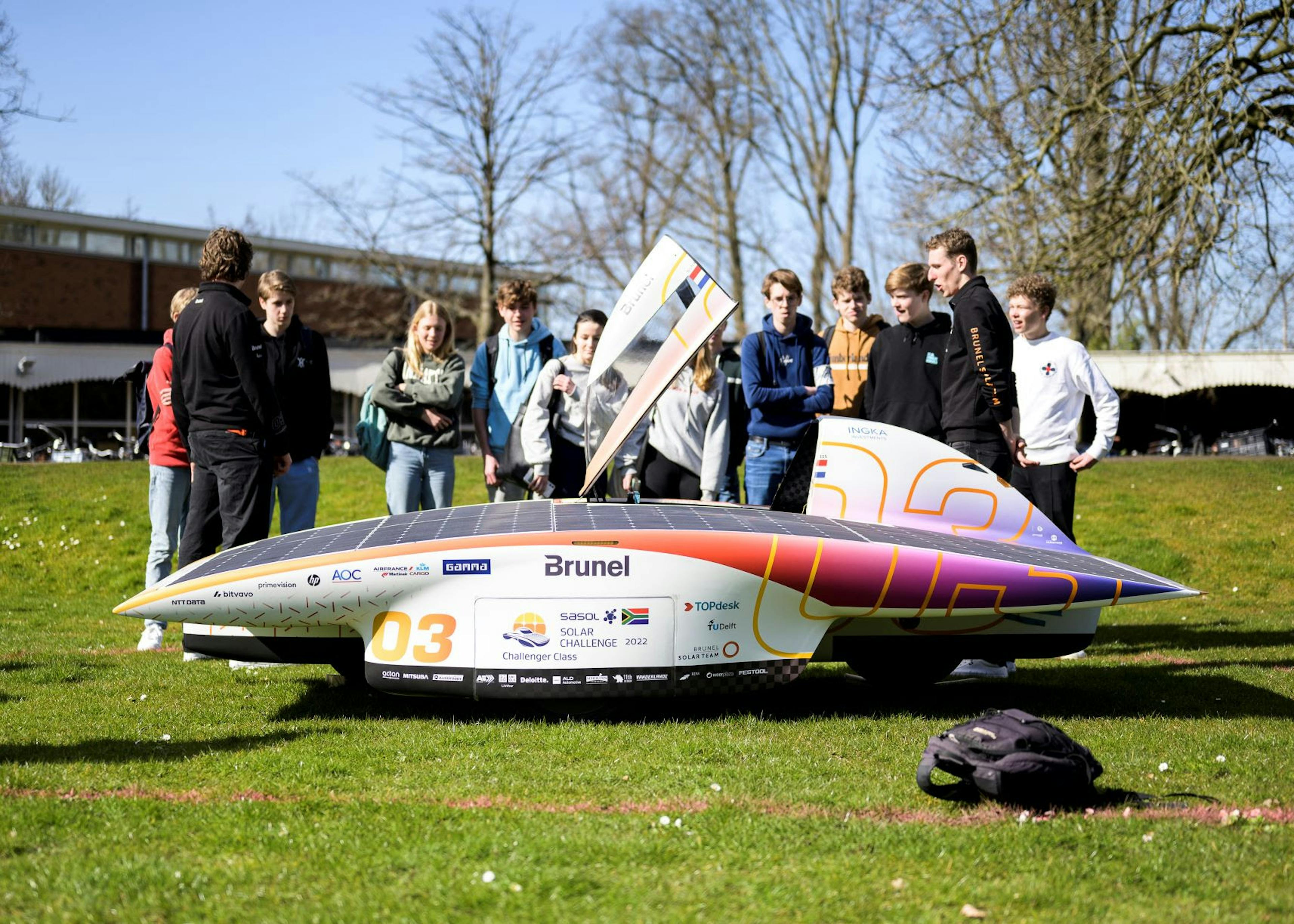 Nuna paying a visit to a school in Haarlem. Photo: The Brunel Solar Team