Monthly update: February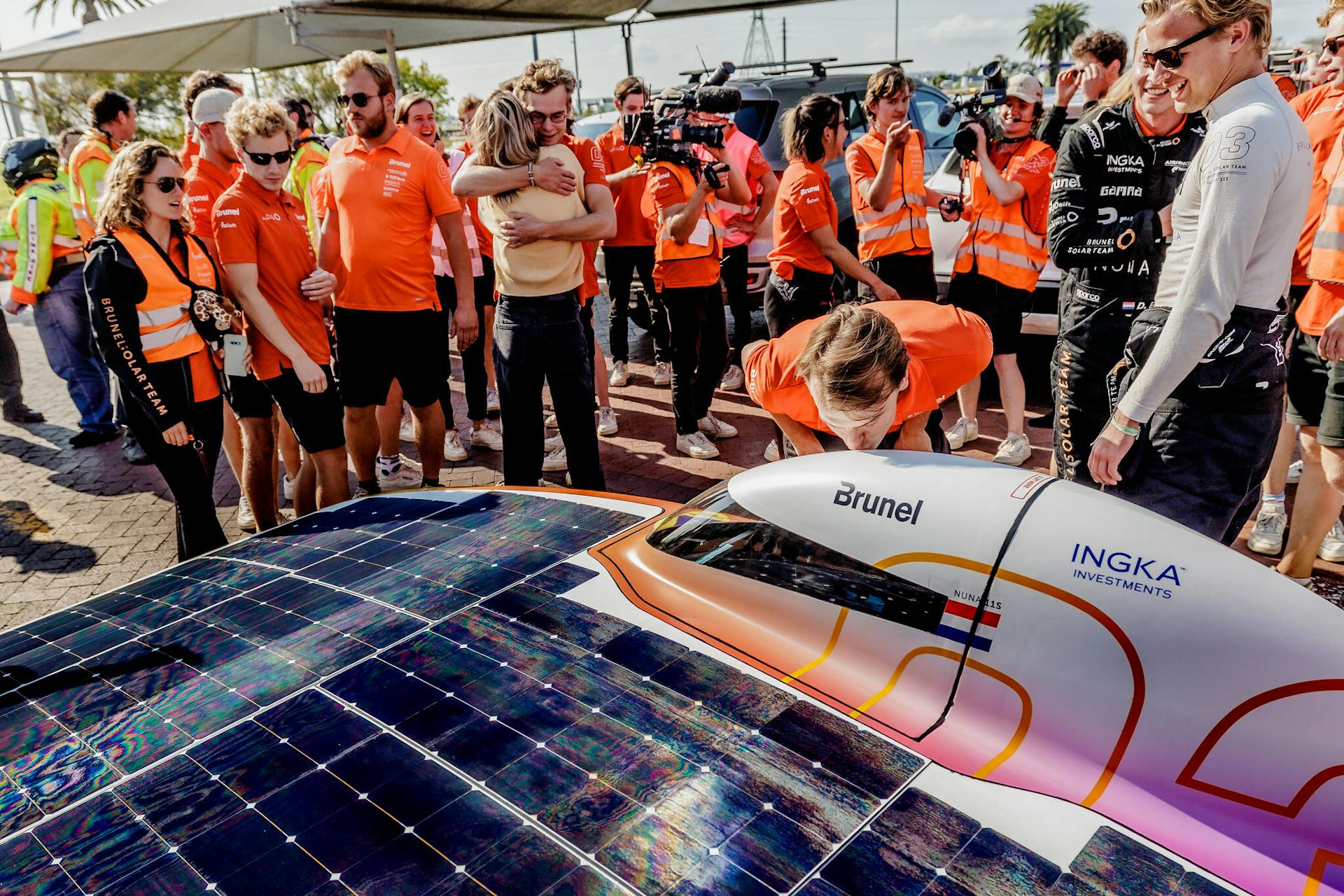 Former teammate Remco giving our beloved Nuna 11s a kiss. Photo: Hans-Peter van Velthoven
Project update
A new chapter is about to start. The shape's final draft has almost been finished after nearly six months of design. The most important deadline of the year is this week. We will begin the next chapter on Monday after (hopefully) getting to enjoy some champagne on Friday. Six members of our team will relocate to Zwolle for three months to personally construct our Nuna. The remainder of the team will continue working on creating all the electrical/mechanical components at the home base in Delft.

Mechanics should ensure that our suspension suits our shape, Electrical will continue to develop our battery, and Marketing should ensure that even more companies join the Nuna family.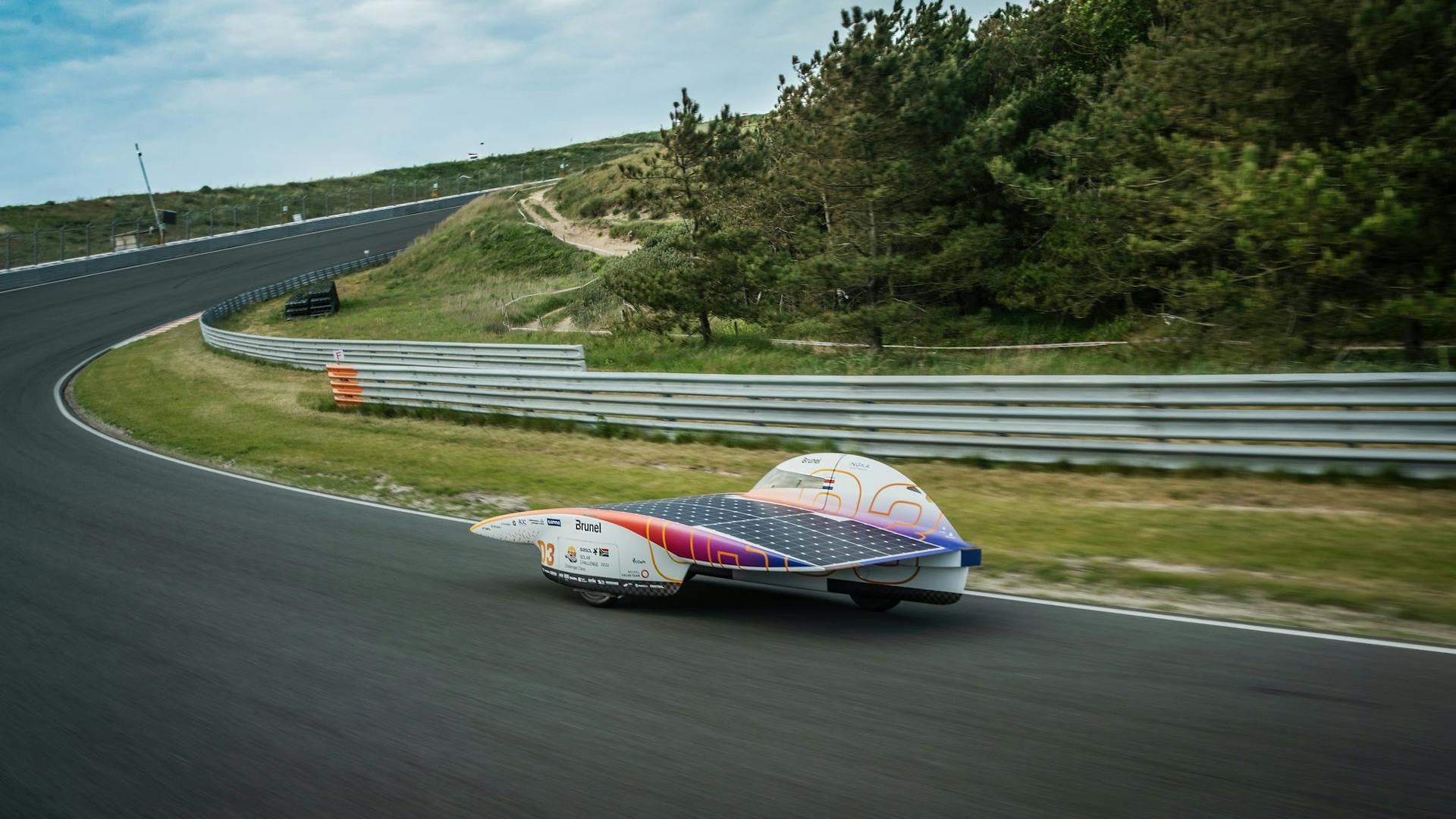 Nuna 11s at Circuit Zandvoort last year. Photo: Hans-Peter van Velthoven
Teamwork
Especially in times when the pressure is high, it is all the more important that we keep an eye out for each other. Besides working hard on our car, we also had several moments of reflection during last month. We did a Business Chemistry test to discover all the different personalities within our team. After that, we learned about High Performance Teams and how we can keep our head cool in stressful situations. We also had a course in giving feedback, now we can give even more clear and qualitative feedback to each other when we need to. To sum it up: It was a month of personal and team growth!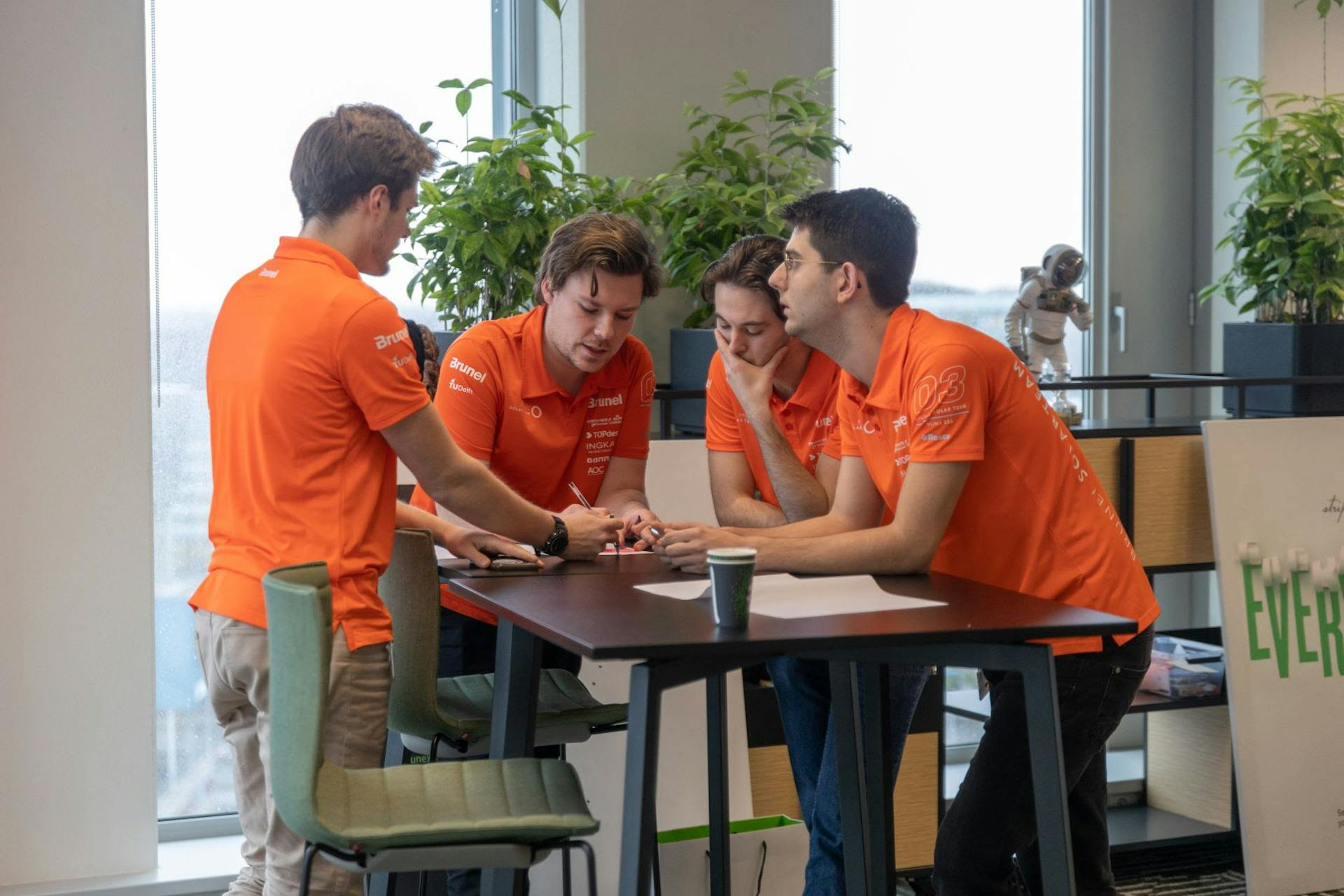 Working as a high performance team. Photo: Deloitte