Delftse Solar Team lanceert Solar Powered Sneakers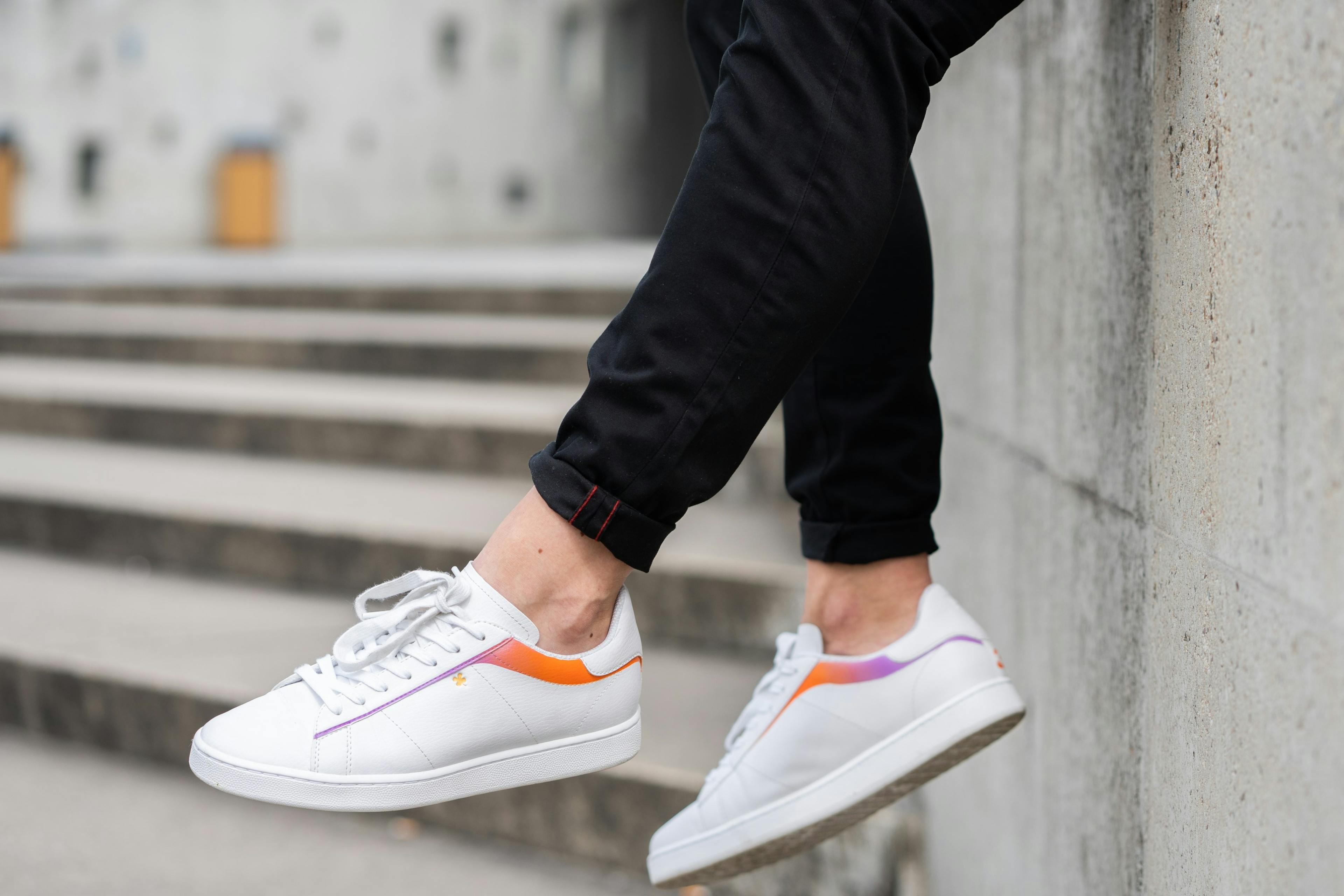 Photochromic paint
The trick of the shoe lies in the use of photochromic paint. The special paint changes colour when it comes into contact with sunlight. A beautiful link with the Nuna 11s, the solar car of the Brunel Solar Team, which runs on solar energy. Not only is the innovative solar panel stealing the show this year, the car's wrap is also special. For the first time has been chosen for a matte finish that gradually changes colour. The colours are inspired by the sunset in South Africa. This brought CustomKicksNL to the idea for the shoe design. In the shoe, the colours of the Nuna 11s come forward in the same flaming way, only these colours are visible only when the sun shines.
Sasol Solar Challenge
Where they at least rely on the sun, is in South Africa. The team of eleven students will appear there on the Solar Powered Sneakers on September 9 at the start of the Sasol Solar Challenge. The Sasol Solar Challenge is a two-year solar race from Johannesburg to Cape Town. This year, 16 teams from all over the world will compete to race this eight-day race without using a single drop of fuel. The Sasol Solar Challenge is unique due to the changing weather conditions and a height difference of almost 2,000 meters. For the brand new technology in solar cars, this is the ultimate test.
Limited edition
Do you see yourself walking on these gorgeous sights? From today on, the sneakers in very limited edition can be pre-ordered through Robey's webshop. Each pair of sneakers is hand painted by CustomkicksNL. Should you add these sneakers to your collection?
The race will be followed via the race page on the website of the solar team. The audience will also be informed via the team's Instagram page. Here, the team will go live every day at 17:15 after the finish.