Sasol Solar Challenge starts with neck to neck race between Belgium and the Netherlands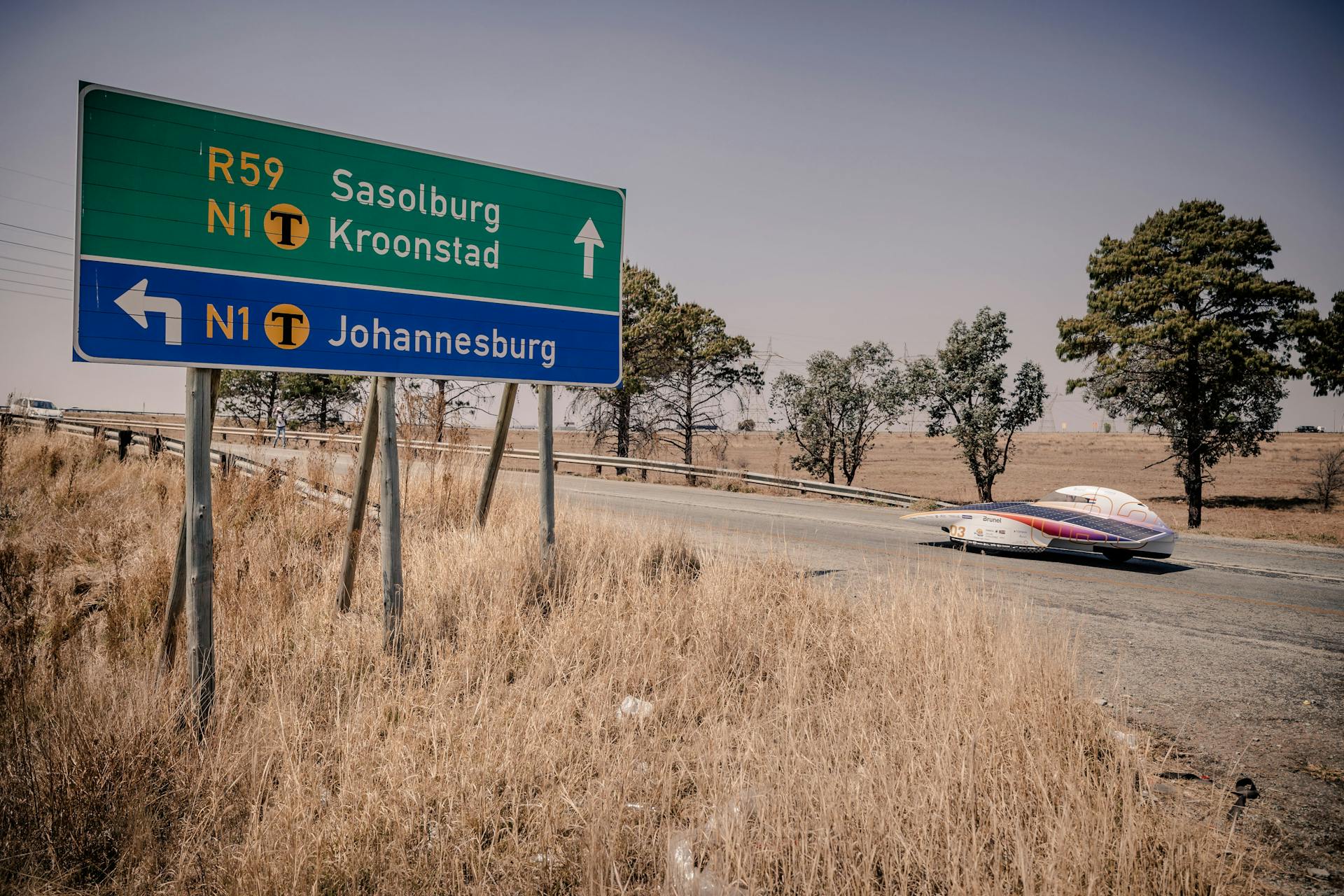 Photo credtis: Jorrit Lousberg. Nuna on the road to Kroonstad
Brunel Solar Team is in the lead after a messy start.
Kroonstad, 9 September 2022 - Today was the start of the Sasol Solar Challenge in South Africa. Nine teams started in Johannesburg this morning. The Brunel Solar Team set off from pole position, but came to a halt after a few minutes due to an electronic defect. The Belgian Team, Agoria, took the lead temporarily, but also had to deal with a lot of setbacks. The Brunel Solar Team was better at anticipating, so they finished first with a lead of more than 100 km.
Neck to neck race
The Dutch and Belgian team took the first and second starting position during qualifying, respectively. They took off just thirty seconds after each other at the start this morning. The Brunel Solar Team came to a standstill fairly soon after the start due to an electronic fault. This gave the Belgian team a chance to catch up and gain a lead.
Belgian setbacks
However, the team from Belgium had to deal with many setbacks today. The main follow car, which guides the solar car through traffic and from where the strategy is calculated, suffered two punctures and broken rims fairly soon after the start after driving over a pothole. As a result, they had to make do with limited equipment for much of the day. The team's solar car also sustained minor damage during the day by taking a turn too fast, causing the car to spin. 
Final score
On the route from Johannesburg to Kroonstad, the teams pass a so-called "loop", a lap of about 50 km that they strategically have to drive as many times as possible before the day stop in Kroonstad to finish with as many kilometers on the counter as possible. Although both teams only drove the loops with a difference of seconds, the Dutch team was able to catch up considerably due to the problems of the team from Belgium and drive an extra loop. As a result, the Brunel Solar Team finished today in first place with 578 kilometers on the counter whereas the Belgian team ended the day with 476 kilometers. This means that, despite all the Belgian setbacks, there is still no significant difference between the two teams. This makes it all the more exciting what will happen in the rest of the challenge.
Penalty points
Tomorrow the Brunel Solar Team will start 16 minutes later than the Belgian team. Because the Dutch team decided to do an extra run, which gave them a head start in terms of kilometers, they arrived at the day stop too late, so they got a penalty. However, it is expected that the extra distance driven will outweigh the time penalty tomorrow.